SAP Business One helps Priory Direct
minimise the environmental impact of ecommerce packaging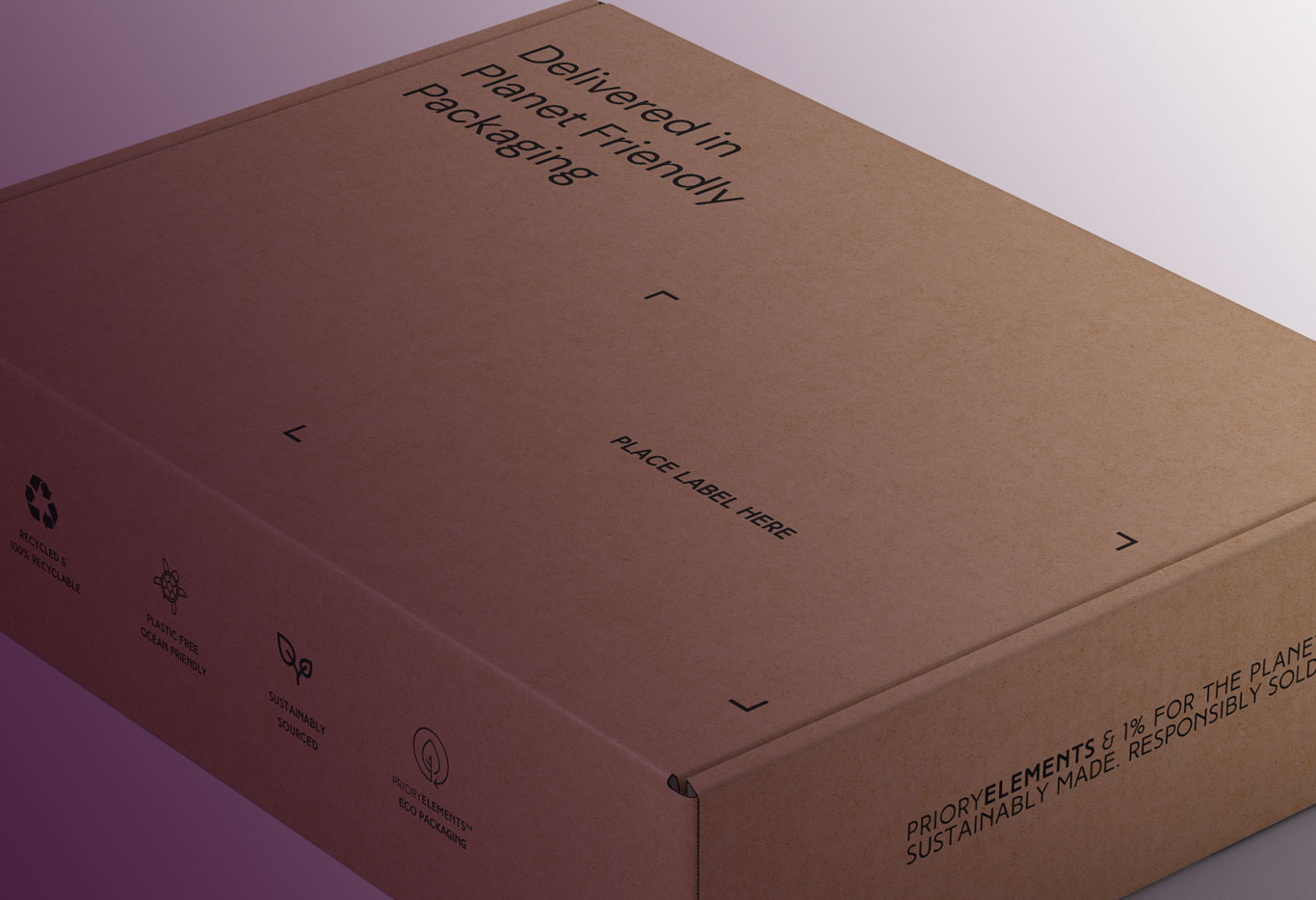 SAP Business One spans our entire business and is fully integrated with our e-commerce operations. It is now considered as our 'business engine'.

Managing Director, Priory Direct
The Client
About
Priory Direct
Priory Direct is a leading UK supplier of sustainable packaging, labels, and warehouse essentials. Its mission is to minimise the impact of eCommerce on the environment with the ultimate goal of making it a fully sustainable industry. Priory supplies a wide range of planet-friendly packaging, custom packaging and labels and offers design and consultancy services, including supply chain optimisation. The family run business practices its own philosophy as a certified BCorp and Carbon Neutral organisation that contributes to partner charities including donating 1% of its revenue to 1% For The Planet.
Understanding the Problem
The Challenge
As Priory entered a period of rapid growth, particularly in its e-commerce channel, it became obvious its existing systems would not be able to scale with the business and a new ERP platform was needed. The legacy solution supported the organisation's finance operations but a combination of in-house developed software and macro-driven functionality was never going to provide the integrated, end-to-end solution the business would need in the future.
Priory assessed several potential solutions, including Sage 200, NetSuite, Microsoft Dynamics and SAP Business One. Codestone's detailed approach provided a clear definition of requirements and implementation plan. Following further evaluation and a detailed project plan, Priory selected SAP Business One with Codestone as its implementation partner.
Codestone's scoping work was very thorough and helped us to understand what we needed and how to achieve it. It was obvious SAP Business One would support our projected growth. SAP Business One is highly customisable and they helped us get the balance of out-of-the-box and bespoke functionality just right.

Managing Director, Priory Direct

The Solution
Making it Work
SAP Business One now provides an integrated, end-to-end solution across all aspects of Priory's business, covering not just finance but all order handling and warehouse operations. All transactions are registered centrally in the system, ensuring that business intelligence reporting and analysis reflect a single source of truth for business performance.
Fully integrated with Priory's proprietary e-commerce platform, orders are automatically transferred to Business One, creating new records for all customer registrations. Warehouse operations such as pick and pack and despatch are transferred to the e-commerce app, triggering customer communications and providing tracking information for consignments.
"SAP Business One spans our entire business and is fully integrated with our e-commerce operations. It is now considered as our 'business engine'," highlights Josh.
Priory also chose to implement Boyum's Usability Package (B1UP) and Print & Delivery (P&D) to automate reporting. Josh explains, "We love the B1UP dashboards, which provide us with real-time information about what's happening throughout our business, and P&D helps us share these insights as it automates the communication flow in SAP Business One. All our customer invoicing, internal document printing and supplier delivery notes are handled by Boyum."
As a privately-owned Plc, Priory is subject to annual external audits, requiring financial discipline and controls, often a challenge in an 'entrepreneurial' business. Priory has designed processes in Business One to ensure the necessary controls are in place without stifling creativity. "We've set up SAP Business One to impose some fundamental processes within the business with minimal overheads. This is now paying off significantly as we can instantly answer questions such as, which customers are the most valuable, which products are performing best and where we can drive improvements" says Josh.
Business Process Automation (BPA) from Codeless is also being used to automate processes wherever possible, particularly between the company's web site and Business One.
We wouldn't have been able to handle the recent growth of the business without these tools, with 1,200 new customers registering each month and order volumes increasing by 65% during Covid automation like this is essential.

Managing Director, Priory Direct
Discover the Benefits
Replacement of Priory's obsolete and siloed systems with a single integrated ERP solution future-proofs the business and supports its rapid growth

Real-time business intelligence from SAP Business One with the B1UP dashboards gives Priory deep insights to support its decision making

End-to-end integration of order handling and customer registration across Business One and Priory's e-commerce platform, eliminating manual intervention and re-keying of data

Increased efficiency and streamlining of Priory's business with automated transactions and customer communications

Built-in controls to ensure robust accounting processes, delivering clean external audit reports for Priory
Codestone has helped us implement a single solution that works across our business, from finance and order handling to warehouse management, fully integrated with our e-commerce platform. It enables us to grow our business with confidence.

Managing Director, Priory Direct