SAP Business One delivers far-reaching impacts at container solutions organisation,
TPS Rental Systems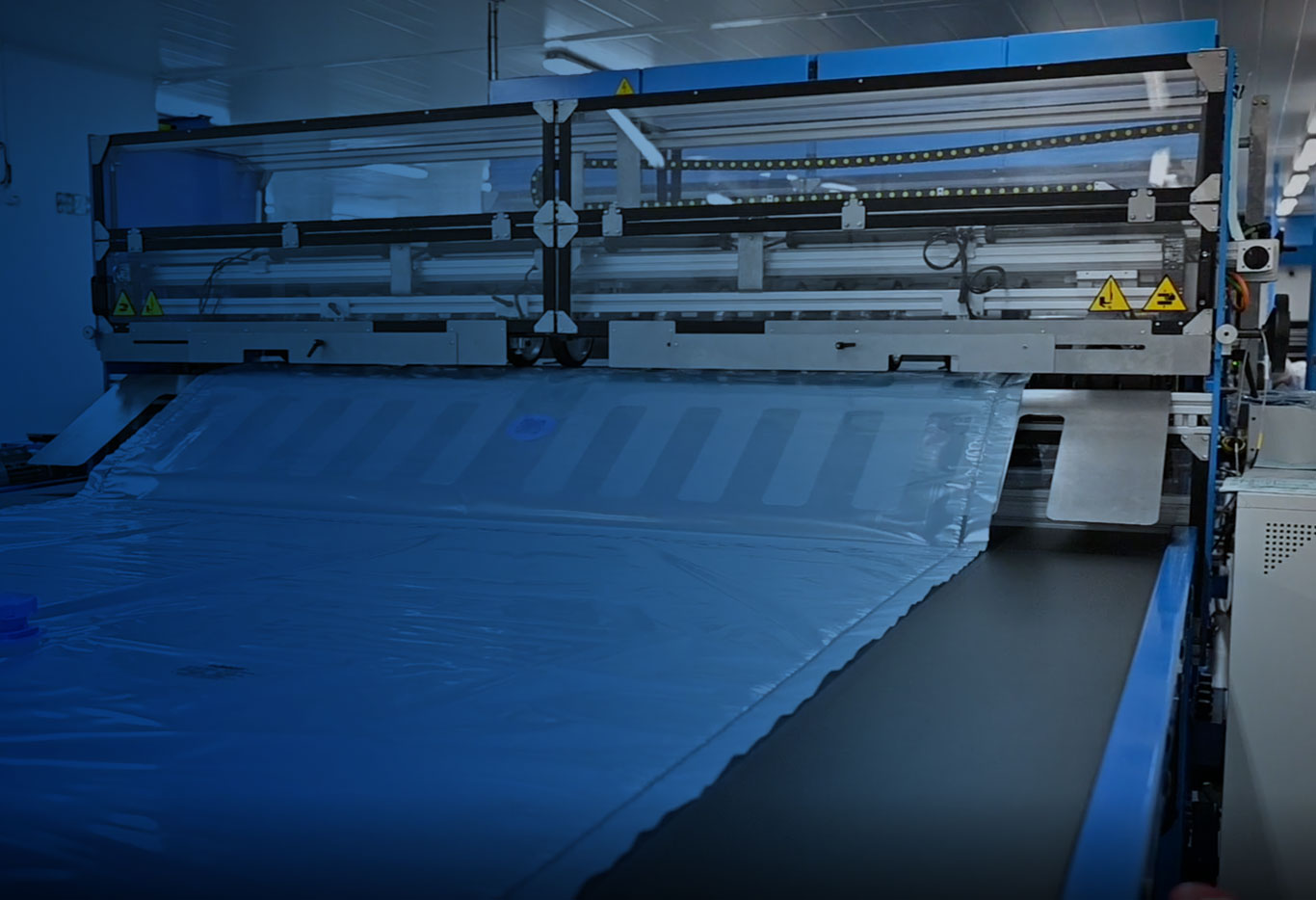 We have only touched the surface of this functionality for now, but we can see what a powerful tool it is.

Chief Finance Officer at TPS Rental Systems
The Client
About
TPS Rental Systems
TPS provides IBC containers and bag-in-a-box solutions for liquids, dairy, food and drinks, and many other industrial applications. Operating from 10 international locations including offices in the UK, Sweden and Germany TPS provides budget and cost saving flexibility through rental or purchasing options for containers whilst also manufacturing and supplying its own container liners.
Understanding the Problem
The Challenge
The trigger for TPS was the need to integrate with the German tax authority's digital reporting requirements, something that was not possible with the incumbent accounting solution. Codestone was invited to demo the capabilities of SAP Business One (B1) and it soon became clear that B1 offered many opportunities to improve the TPS business operations, particularly around stock management and multi-entity consolidation and reporting. TPS therefore expanded the scope of its investigations and selected Codestone to implement SAP B1 to support finance, stock management, materials resource planning (MRP) and customer relationship management (CRM), across its 3 legal entities in the UK, Sweden and Germany.
When we appreciated the richness of SAP Business One's functionality it made sense to take full advantage of the solution to improve our business processes across the group.

Chief Finance Officer at TPS Rental Systems

The Solution
Making it Work
Codestone has implemented the cloud-based SAP Business One as a Service (BOaaS) solution, together with Boyum's Usability Pack (B1UP) and the warehouse management and stock control software, Codescan.
The solution spans 3 legal entities and for the first time this allows TPS to slice and dice financial data across the group. It enables each entity to report P&L accounts quickly and easily, but also by individual countries where sales are made. Most significantly B1 calculates profitability for each individual sale or customer. "Finally, we can identify our most profitable customers and products, transforming our ability to more effectively target resources to the benefit for our customers and our bottom line," says Carl. "This was a challenge to achieve with any accuracy before, even after significant manual manipulation of data."
TPS has experienced a step change in its ability to manage its extensive stock inventory. Previous paper-based and spreadsheet processes barely tracked total stock quantities, whereas now TPS has a global picture of stock locations, movements and most importantly stock values. The system calculates stock values including purchase and transportation costs, for each item for TPS products in warehouses in 5 European locations. "We didn't have the manpower, systems or resources to do this with our previous systems," says Carl. "This visibility is already having far-reaching impacts on our business, from purchasing planning to minimising the level of working capital tied up in stock."
B1UP is being used to ensure data integrity at the point of entry, by identifying mandatory fields and checking compatibility of data such as GL codes. Efficiency is being improved as well by re-ordering fields on entry screens to ensure data is populated easily. Carl explains, "We have only touched the surface of this functionality for now, but we can see what a powerful tool it is."
B1's ability to attach documents within the database has already delivered a win for TPS, enabling TPS to add scanned or email documents to invoices which are then visible to the German tax authorities. "This is saving us the considerable effort we previously needed to produce physical evidence to the regulators," says Carl.
With BOaaS, TPS no longer has to maintain or support on-premise servers and updates are automatically applied to the product, fully managed by Codestone. Support is provided 24/7 by Codestone's UK-based team of experts.
Having parked the rollout of the SAP MRP and CRM modules until the core functionality was in place, TPS will be deploying these features in the near future. MRP will bring significant improvements to 'just in time' purchasing processes.
We are also looking at using B1 to manage the end-to-end rental processes of our business, tracking containers across the globe, something which other Codestone customers are doing.

Chief Finance Officer at TPS Rental Systems
Discover the Benefits
Significantly improved financial reporting for 3 TPS legal entities, including separate P&L accounts for each country of operations

Transformation of TPS inventory and stock control from laborious and inaccurate paper-based processes to global visibility of stock locations and values

Automated compliance with local tax requirements in Germany with documents embedded in B1

Ability to target TPS resources to most profitable products and customers, based on comprehensive profitability of each sale

Reduced TPS costs of ownership with cloud-based solution replacing on-premise servers

Maximised return on working capital at TPS through better inventory management

Opportunity for further improvements to TPS business processes with B1 functionality such as MRP and CRM
Codestone has helped us transform the key areas of our business with SAP Business One across all our legal entities, with efficient and responsive support. It will enable the business to grow organically and by acquisition, adding new businesses as needed. It also demonstrates to potential investors that we are willing to invest in our business infrastructure.

Chief Finance Officer at TPS Rental Systems