Fun and fund raising as Codefest 2019 raises funds for Julia's House.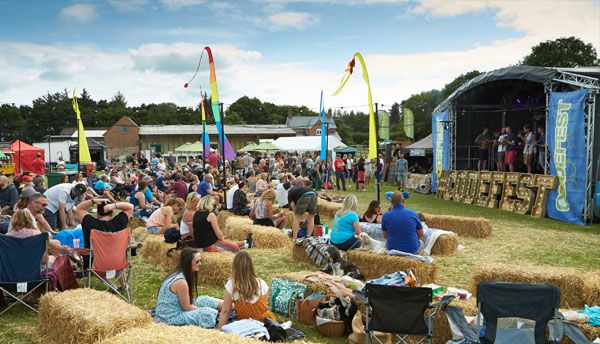 Imagine your employees turning up at a work social on a weekend. They've brought their children, some friends, their parents… and their camping gear. They're in a field in Wareham, Dorset, next to Monkey World; and they're in music festival mode.
If this doesn't sound like your average company social, it's because it isn't.
Now in its seventh year, SAP Business One Gold Partner, Codestone, organises this singular charity music festival exclusively for their employees.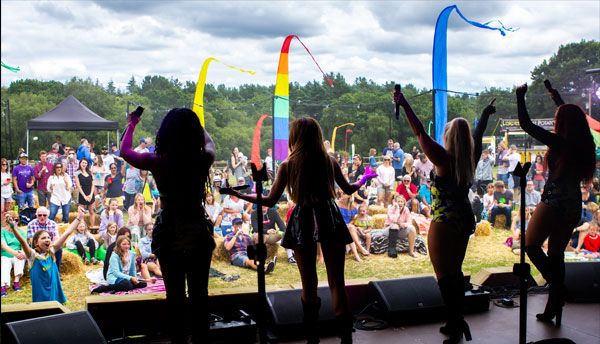 Arriving on a Friday afternoon, Codestone's team of dedicated people, accompanied by friends and family, create a crowd of over 500 party goers. Many pitch tents and get ready to be entertained for two days by a wide variety of local artists, rock groups and tribute bands: Coldplay, Mumford & Sons, and Stereophonics… to name a few. There are plenty of activities for the children too. There is an arts & crafts tent, face-painting and bouncy castles, as well as plenty of stalls selling food and drink.
Ken and Irene, both in their eighties, were invited to Codefest by daughter Caroline, Codestone's People and Payroll Assistant:
"We were invited to our first Codefest this year. Wow! We had a great time. There was loads of music and entertainment for the children and great food. A good mix of people too. At our age we declined the camping experience, even though it looked like it was fun! The festival is a fantastic way to raise funds for charity. Roll on next year!"
Codefest is a pretty special family event. It's a chance to bring everyone together in a relaxed environment and have some fun. With a modest voluntary entry fee, it also creates an opportunity to make a contribution to society – raising money for a local charity that is pretty special when it comes to families too.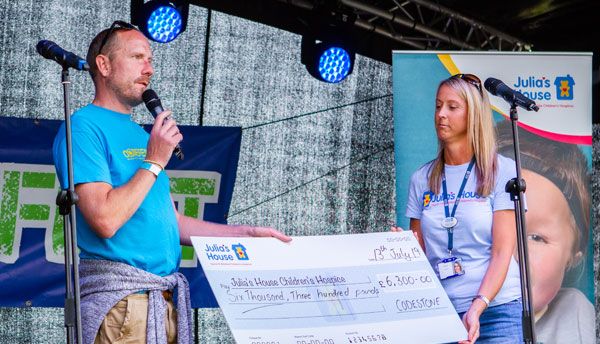 'Wrapping arms around the entire family'
Julia's House consists of two children's hospices, one in Dorset and one in Wiltshire, providing care and support to 166 children living with life-limiting or life-threatening conditions, and their families.
Having a child with a life-limiting condition has a huge impact on parents, siblings and the wider family. Julia's House strives to 'wrap their arms around the entire family'. By doing so they have challenged many people's perceptions of children's hospices, creating a fun, activity-filled place for all the family and a highly bespoke care package to meet the needs of different family members.
A specialist team consisting of nursing and care staff takes care of the children. 60% of the time this care takes place out and about in the community, in families' homes or taking the children horse-riding or swimming. A family support services team provides a wide range of fun activities such as outings and events for siblings, or date nights for parents so they can spend some time together.
Each family has access to a personalised package of 200 hours of free, flexible care per year. These can be used however the family wishes: a family a day out, a couple of hours for parents to rest and recharge or even a complementary therapy session using personalised essential oils to suit different moods and moments and provide calm and comfort. Support is driven entirely by what the parents' needs are and where they need it.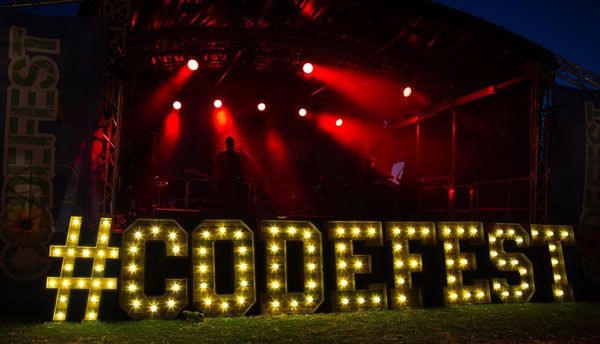 Julia's House recognises that often when parents have to spend time focusing on caring for their child, play can often take a back seat. They provide each child with a personalised play plan and equipment to help with new ideas and encourage play as a family.
But the need for additional funding is growing. As medicine and science advance, more children are being born and living longer with life-limiting conditions. Julia's House is only able to provide its extraordinary care because of the generosity of the local community – it only receives five per cent Government funding.
This year, Codefest raised £6677.51 for Julia's House. The money is enough to cover the cost of an action-packed week-long residential trip for 14 excited siblings to have fun away from family pressures; or perhaps six specialist play sessions to help a child overcome their anxieties and phobias. Or it could go half-way towards enabling a child nearing the end of their life to come out of hospital and be supported by nurses at home in familiar, comforting surroundings with their family, favourite toys and pets.
The funds raised will help families make the most of life and have fun together. After all, that is the real spirit of Codefest.
Click here to find out more about Julia's House and how they benefit from corporate fundraising.