How to be a Teams Player
The reason Microsoft's leading app has achieved such wild growth in a short amount of time is due both to the drive by businesses looking to move towards cloud as well as Covid-19.

Companies already looking at Microsoft 365 have had to accelerate their plans due to Covid-19 by introducing Teams to their users. But faced with a disparate workforce many companies have been scrambling to increase local RDS server capacity, roll out laptops and enable widespread VPN access in the hope that their current tools will enable users to work from home as effectively as they did in the office.
One of the challenges with this approach is that Microsoft 365 is often viewed as a large, complex project and, given the compressed timescales that people are now working to, they simply cannot afford that time. While implementation of Microsoft 365 does require planning, training and testing there is a short-term approach.
Get started with Microsoft Teams
Did you know you can get a huge amount of tactical value by deploying just Teams in the short term and then, when you're ready you can convert this into a more strategic deployment?
Deploying Teams addresses your immediate concerns of how to get your users to communicate with each other frequently via audio/video calls internally (project meetings) and externally (clients). It also makes messaging easier with instant responses rather than email and lets your users access files and documents quickly, ensuring they are all working off the latest version. And because it's so easy to use, your users won't be clogging up the helpdesk with needless IT calls.
You can deploy it from a centralised location with users accessing everything from their browser, and as it works on Windows, MAC, iPad and mobile, getting users communicating is simple and fast. You can even add Teams Telephony so calls are made/received from user DDIs even though no one is in the office.
Teams is available in almost every version of Microsoft and Office 365 and available free for 6 months right now. Why not take advantage of this free trial and start experiencing Teams right now?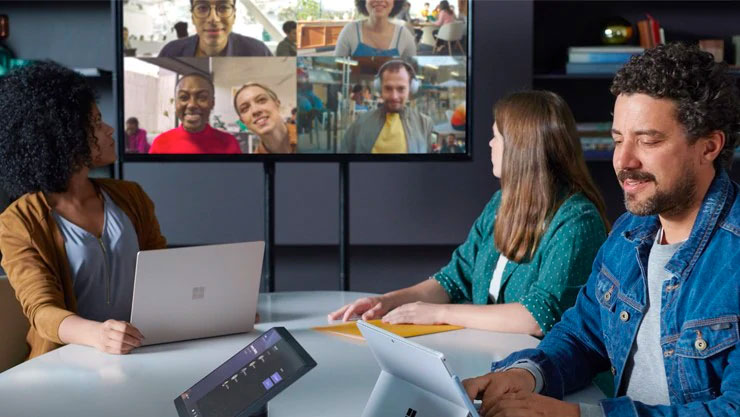 Meet your longer-term objectives to move to the cloud with Microsoft 365
Once you're leveraging the tactical benefits of Teams you can start to think about a more strategic approach. How are you going to organise corporate data structures, which applications can be migrated to SaaS equivalents and which legacy applications need RDS for remote access?
The point is a tactical Teams deployment won't add overall cost, it is pre-cursor that allows you to step back and evaluate which parts of the business need to change in order to facilitate a fully remote user base who can access everything they need, when they need it in a fast, secure and compliant way.
You can then roll straight into a strategic deployment of wider elements of 365 including additional Security, Office, Email and more and wind down your legacy on premise platform at your own pace knowing your users can keep working.
Can we help?
If you're thinking of making the switch to Microsoft 365 or want to know more about Teams, we're here to help. Codestone is a Microsoft Gold Partner and 365 specialist and right now 365 E1 Teams is free of charge for 6 months, so take advantage of this exceptional time to migrate to a platform that will deliver immediate short-term benefit and even greater strategic returns.