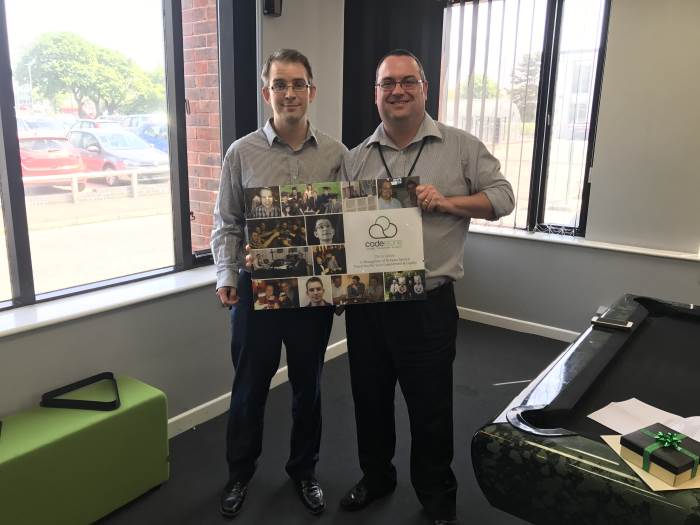 On Wednesday 10 May, we all gathered together to officially recognise Chris Lewis, our Development team leader, who is celebrating ten years with Codestone (pictured on the left with Greg Neilson, our Technical Director on the right).
When Chris joined Codestone back in 2007 he was part of just a three-man team – now he is part of a development team of nearly twenty, showing how much the company has grown in the time he has been with us.
We always like to recognise people who have stayed with the company for a long time, as they are what really helps Codestone to stand apart from our competition. People who have been here for a significant amount of time understand our products and services inside and out and importantly they also understand our customers.
We also think it's really important to all gather together on these occasions to say thank you and recognise commitment and loyalty. In fact, Chris is the 19th employee to reach this amazing milestone.
Congratulations Chris and here is to many years to come.