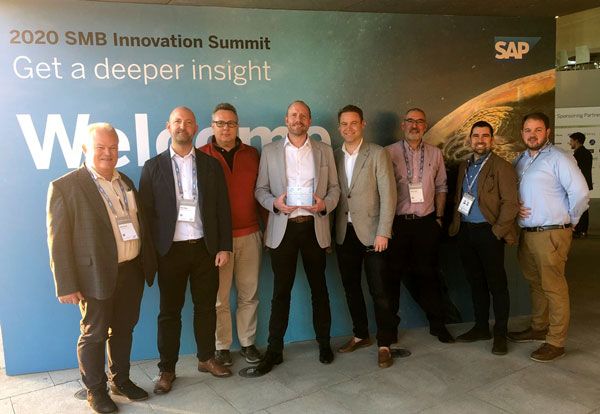 Codestone has scooped two significant awards from SAP for Best Partner in Northern EMEA 2019 for SAP Business One and SAP Business ByDesign as well as SAP Business One Most Net New Names Partner for UKI Region 2019. These awards highlight Codestone's commitment to both SME ERP and also our breadth of experience in delivering full lifecycle ERP projects.
Codestone CEO Jeremy Bucknell highlights, "These honours recognise our expertise in migrating SMB customers to next generation SAP digital solutions for growing business value. Our wealth of experience in SAP Business One and SAP Business ByDesign and our track record of consistently delivering the most projects in this region provides buyers with a much lower-risk strategy for their investment."
He continues, "Across all our lines of business, we've added a record 37 new customers over the last year, as well as adding strategic extensions to our portfolio. As a result of our performance over recent years we're proud to be expanding our corporate headquarters in Poole by 40% so we can continue to help our SMB customers grow and achieve greatness."
Matt Sinclair, Head of SAP Business One & ByD UK&I at SAP says, "Another consistent year for Codestone in terms of performance for Business One and Business ByDesign. Net New Names and commitment to both products are high on the SAP agenda, congratulations to all at Codestone!"
The 2020 SAP SMB Innovation Summit for SAP partners and employees brings leaders in the digital technology field together, to learn, connect and discuss the latest SAP product and technology innovations for the small and midsize business market.