Over the course of the last few months, our place of work has undergone a drastic transformation away from the office and has moved to the kitchen, living room or when the weather's nice, the garden! Even though our working environment has changed, the workload has not. The need to become ever more integrated and digitally connected has never been more important. But keeping your employees engaged and ensuring their health and wellbeing while working remotely is a real challenge.

Why do video meetings tire us out?
A recent Microsoft study revealed that a standard video meeting leads to fatigue at around 40 minutes. Now imagine a day compacted with video meetings, where high levels of stress can develop within two hours. The top three reasons for this stress and fatigue include:
Focusing on a screen continuously to stay engaged and extract relevant information
Reduced non-verbal cues which help to 'read' the room and understand who's turn it is to speak
Screen sharing with limited view of the people you are interacting with
But there is good news. Research using biosensors to measure brain activity found that the brain exerts less effort when participating in a meeting using Microsoft's new update Together mode, when compared to the standard grid view.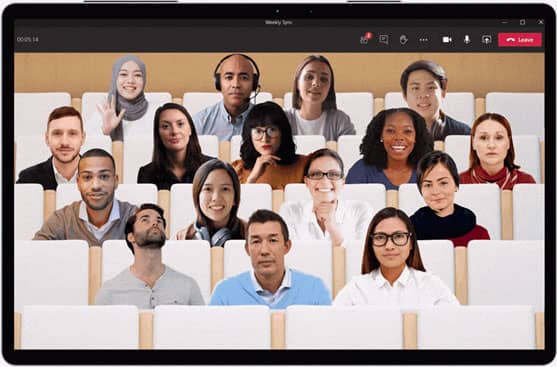 Empowering human engagement with Microsoft Teams Together
Together creates a more human connection in Microsoft Teams. It uses AI technology to digitally place participants in a shared background, so you feel like you're together in one space. It's particularly useful for scenarios where multiple people are speaking, such as roundtable discussions, brainstorms, conferences or coffee breaks. And reducing other background distractions makes it easier to pick up on non-verbal cues, making conversation more natural.
Can we help?
If you're thinking of moving to Microsoft Teams and want to know more about Together, we can help you get more out of your meetings and reduce your employees' stress and fatigue. Codestone is a Microsoft Gold Partner and 365 specialist and together we will help you discover how migrating to Teams will give you immediate gains and even greater strategic returns.
Learn More About What Teams Can Do For Your Business
Watch Microsoft Teams Together video
Read Microsoft's update on The future of work – the good, the challenging & the unknown