Codestone is on track to train and recruit more consultants, developers and support staff than ever before to balance the growing demand for our ERP and digital transformation services. Codestone already employs 130 staff, and we are aiming to further increase our flagship SAP and Microsoft consultancy and support desk services.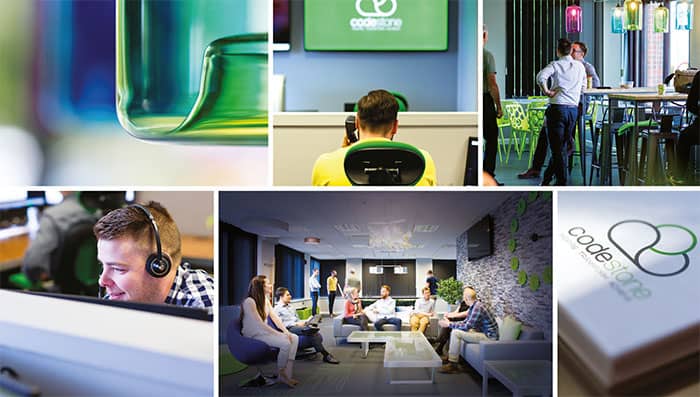 Codestone's fast-paced growth has continued throughout the pandemic as our customers have accelerated their digital transformation journeys. At the same time, the increase in remote project delivery has not only resulted in reduced costs for our clients but means new recruits will not necessarily need to be hired based on their locale.
Named Best Performing Partner in EMEA North (Business One & Business ByDesign) at the recent SAP channel awards, Codestone aims to increase its SAP Business One and SAP Business ByDesign skills pool by 15 to 20 new people, with 11 of those vacancies already filled since the start of the year. With exceptional talent already secured and more recruits to come, Codestone is currently seeking to fill a range of positions including SAP Business One and SAP Business ByDesign Implementation Consultants, Pre-Sales Consultants and Support Technicians.
Codestone's recent investment news announcing a key partnership with FPE Capital, the highly regarded software and services sector investment house, will help to further strengthen and expand its leading IT application, infrastructure and cloud solutions portfolio, supporting the creation of further career opportunities.
Complementary to its current fast-track recruitment drive, Codestone's graduate scheme is also set to run again. The company has already successfully recruited over 20 graduates since its inception and has been supporting early career opportunities by offering graduates a pathway into leading edge technologies.
Jeremy Bucknell, CEO of Codestone, says, "Codestone is in the midst of a very exciting expansion programme but to continue our exponential growth we are focused on a fast and efficient uplift in resource capacity. We're looking for professional individuals to join our team and help us continue to deliver customer excellence."
Dan Hobson, Chief Commercial Officer, Codestone, adds "We welcome the best and brightest talent in the Business One and Business ByDesign market to come and join the best partner in the channel. We are secure, stable and recruiting for the long term as we continue to win more new customers than any other partner in the UK&I."
If you or someone you know is looking for new opportunities with Codestone, we'd love to hear from you. Register your interest at:
For job opportunities: https://www.codestone.net/our-company/join-the-team/
For graduate opportunities: https://www.codestone.net/careers/