The Business Show was two whole days of talks and seminars – we spoke to some of these experts and gained lots of great insights aimed specifically at small businesses. While a lot of the show was very much targeted at start-up companies – there was still a great deal of insight to be gleaned for large to medium-sized businesses. We attended several of the talks across a variety of the different stages – and thought it would be helpful to bring you a round-up of our key takeaways from the show – along with some tips and recommendations for growing your small business.
A focused approach
When you're first starting out as a small business it can be hard to be focused, with so many demands on your time. Dedication is essential for start-ups, and as Touker Suleyman said in his Q&A session – sacrifices have to be made.
"Dedication is key in the early days of your small business" says Touker Suleyman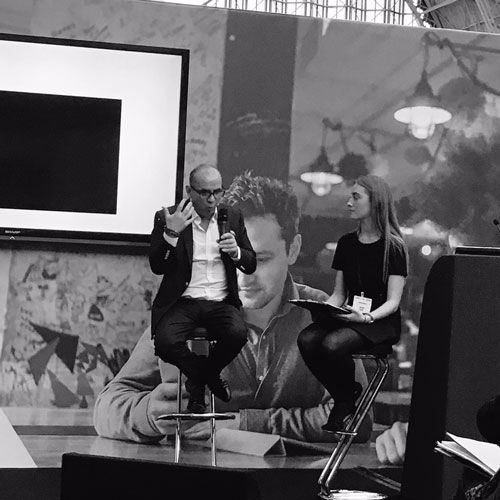 This doesn't necessarily get any easier as your business grows, but instilling and maintaining a focus is the best way to scale up your business.
Making sure you have a clear understanding of your goals, objectives and potential hurdles will help you face challenges head on. Brexit has been a popular topic in B2B discussions of late and it's no surprise that it was tackled at the Business Show.
On Brexit "let the dust settle – see what happens." @BirchCooperH #TBS2016

— Informi (@informiUK) November 17, 2016

Ian Cass, MD of the Forum for Private Business outlined many of the ways that businesses can tackle the Brexit process – and feels it's not as insurmountable as people fear.
"Change your state of mind – accept Brexit and plan to move forward" says Ian from The Forum of Private Business
Reflect on your successes and failures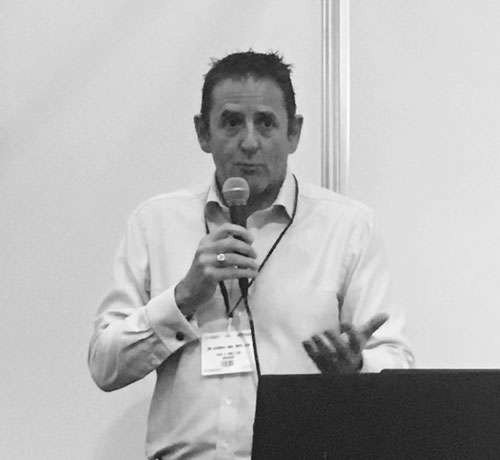 This tied in nicely with what Tim Marshall, Chief Operating Officer and risk director at Pay4, had to say: "Understanding your strengths will help you exploit opportunities when scaling up your businesses".
Making sure you understand your unique selling point and what helps you stand out from the competition is an important part of this. In addition, regular analysis and reflection will help you make good decisions moving forward.
Get the right support
Support can come in a lot of different ways. Whether it's through networking with other business people or outsourcing your HR or IT. There is a lot of help to be garnered.
Warren Cass had some excellent tips for networking and making important connections during his talk. He highlighted the importance of fostering relationships with influencers and always following up with these new connections.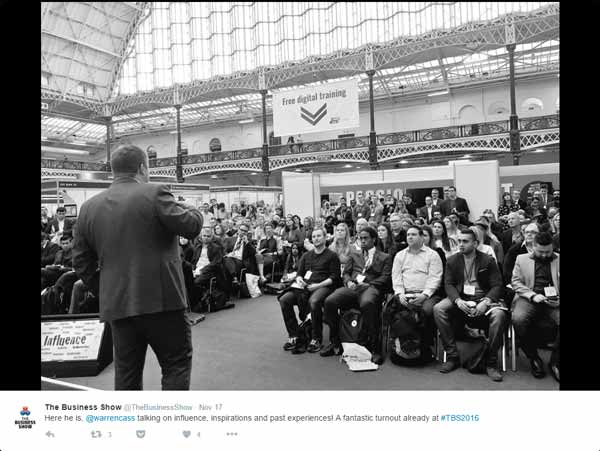 When it comes to getting help with HR, or outsourcing your IT server, this is an important way to free up your own time, as Tim says: "Everybody thinks you need to buy a server but then you need the IT support to deal with it, make sure you've got the right software for security and so on…
"In fact, there are companies out there which provide those services at a reasonable cost and they're developing their security systems all the time, so it makes sense to give it to someone else who is experienced in that field and allow you as a business owner to concentrate on what you're trying to achieve."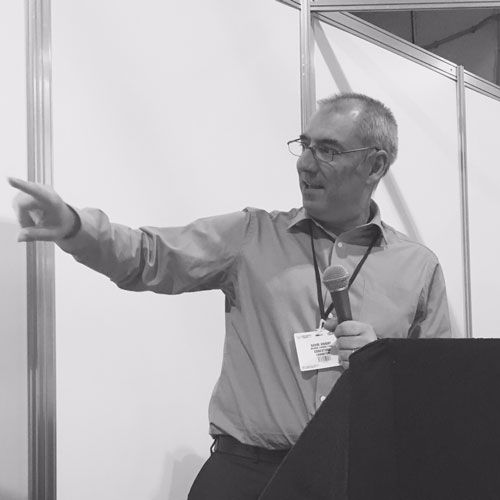 David Knight, Codestone's own consultancy manager and director summed this up during his own seminar where he introduced the benefits of SAP Business for small businesses. "Finding a scalable business solution, such as SAP Business One, will lead to huge timesaving opportunities for both you and your staff.
"With day to day IT support taken care of and fully integrated systems that work seamlessly for your team, your experts can get back to doing what they do best."
Key takeaways
Focus on your goals
Reflect on your successes and fails – and use these to plan your way ahead
Get the support you need – whether it's outsourcing, or through networking and support groups
Thanks to everyone who stopped by to speak to us over the two days. Our race track provoked a lot of hilarity as well as healthy competition! Congratulations to all of our hourly winners. Our overall winner won two tickets to the Formula One British Grand Prix! It's also fair to say that our own team also became expert race drives over the course of the two days…