It's not just about the technology, it's about the people. We want to bring you closer to just some of the people who work at Codestone to understand how they work with clients, what they are looking to achieve and what inspires them.
A Day in the Life of…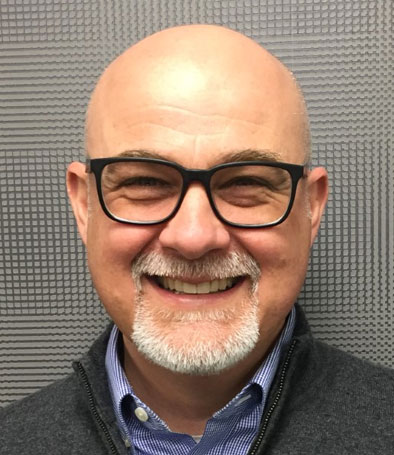 Jason Ankers
Head of Business Management
Years worked: 15


The Role
Jason leads Codestone's team of Business Development Consultants in our mission to foster long-term business relationships, make sure our solutions remain relevant and that we remain close to our clients as their strategic IT partner.
Background
Jason is a CIMA qualified Management Accountant with a university background in Business Studies. He has worked as an Accountant in a variety of companies including RMC and Capital Radio. During that time, he got involved in implementing ERP systems, recognised its potential to transform businesses and decided to move into software sales. He joined us in 2003 when we launched our offering of the SAP Business One solution, later launching additional solutions such as SAP Business ByDesign. He finds it's useful being able to speak the same language as Financial Directors and CFO's which helps him understand their concerns much more quickly.
Goals
Jason's primary goal is to get to know our customers' needs, understand their long-term ambitions and their pain points and work to build an open and trusted relationship with them.
"It's the only way we can ensure our solutions are relevant and continue to provide them the outcomes they want."
It's about getting under the bonnet
Prior to meeting a new client onsite, Jason will spend two or three hours planning the meeting so that we truly understand from the outset what the client does, what they want to achieve and how best to configure the system in a way that reflects their needs. "We prepare hard to ensure we get the most out of the initial overview. That means asking lots and lots of questions. It's how we get 'under the bonnet' and know what's important to them."
Jason attends around two new prospect meetings per week which will each usually last two to three hours. During these meetings he learns about the client's current processes and may even go on an office or a factory tour. All this helps to provide the background Codestone needs to implement the solution. As a follow up to the initial meeting, Jason also facilitates client workshops. These are in-depth demonstrations tailored specifically to the clients' needs and typically last an entire day.
Jason believes in taking a transparent and consultative approach to working with clients. He wants to assure them that they can trust him, and Codestone, to provide the solution they need. He looks to build a relationship where the customer can be equally open and share as much relevant information as possible in order to be helped. Communication and integrity are key.
"It's a little like open heart surgery. We are often asking clients to share highly confidential information: personal data, salaries, profits, losses, sticking points… and there is nowhere for them to hide. Without high levels of trust, this wouldn't be possible".
What does success look like?
"Success is about consistently winning new and lasting business relationships. Since I joined Codestone 15 years ago there hasn't been a single year that we haven't grown. It's also about keeping customers close. I'm proud of our long-term relationships."
What inspires you?
"Clients inspire me! No two days are the same at Codestone". Jason loves meeting new people and finding out about the businesses they are so passionate about, getting to understand their pain points and providing them with a solution. "Each new customer, each scenario is unique. I am constantly being inspired and excited to be on the next stage of the journey with them – to be a part of it."
For Jason, each client is unique.
"So many of Codestone customers are self-made people and that makes it special each time. They are risk takers. I admire that. It's a privilege to hear about their journeys. I'm also inspired by the people I work with – there's a reason I've been at Codestone for 15 years!"
What have you learnt in this role?
Jason has learnt that this role takes patience and tenacity as these are highly competitive opportunities that can take many months to come to fruition. He's also learnt about a huge range of businesses and how they operate across all industries and the different nuances of how they do things. "There is always something new, something different to learn".

What's next?
Codestone has adopted the beas manufacturing add-on for SAP Business One, the biggest step we've taken in recent years in adding to our product portfolio. This has already opened up a whole new market for us and enables us to sell into much more complex manufacturing companies with larger requirements.
Jason has been working on the new sales documentation, improving the proposition and Codestone's chance of success.
He's also taken on a new internal sales person to replace the current one who he has mentored for the last 2.5 years and who is now hitting the road as a Business Development Manager himself.
"I'm excited to see him reach this milestone and to have the chance to start the journey with a new recruit."