Business management software connects and automates daily tasks and provides clear visibility into business operations. It's usually a single application, and it can increase productivity, efficiency, and collaboration. It typically leads to decreased operating costs and simplified business processes, including audit trails for regulatory compliance mandates.
If you haven't selected business management software before, you might be wondering how to tell which application is right for your company. There are several factors to consider; here are the top five.
Choose a Stable Vendor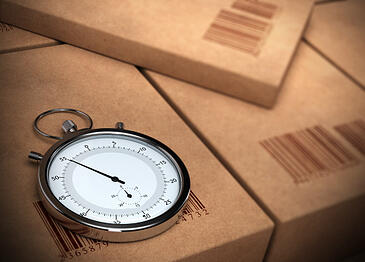 Ensure that the vendor you choose has proven longevity, stability, and a commitment to businesses like yours. Investigate how much of its business comes from companies that are your size or in your industry. You can do so by looking at the vendor's website and conducting online research.
You should also look at how much market share a vendor owns and at how likely that vendor is to be part of a merger or acquisition. Reputation is key as well; make sure that the company you choose has a solid history of helping businesses like yours. And verify that the company embraces flexible technologies so that you can keep seeing returns on your software investment far into the future.
Get the Right Functionality
What do you want your software to do? It may seem like a simple question, but remember that you'll probably want to keep adding functionality to your system as you grow. Choose software from a vendor that provides the functions you need now – like invoicing or e‑commerce – as well as those you'll need as your business changes and grows. If the software is preconfigured, make sure that it will work for you as is or that you and your partner will be able to modify it to fit your business. Software that fits your business is a better investment than software that forces you to change the ways you do business.
Confirm Integration
To get as much value as possible from your existing software investments, you'll want to consider how well your new application will integrate with those you run today and plan on keeping. New software should be able to work well with your existing data and with your suppliers' and customers' systems.
Consider the Costs
When deciding on a new software system, consider all of the costs involved and whether you'll be able to see a worthwhile return on investment. Make sure that your implementation partner can provide a detailed project scope as well as ongoing maintenance. There are other questions to consider. Will you be forced to buy expensive modules or upgrades? Does the system provide what you might need in the future? Last, consider what your financing options might be. Choose a vendor that can provide good terms, or ask your partner to help secure financing.
Find the Right Assistance
Choose software that can be installed and supported by a knowledgeable partner. Make sure that the partner has a close relationship with the vendor and that they're able to receive ongoing training and support. Often, businesses form long‑term relationships with their software partners; the right partner can help you meet your business goals as they evolve and as your company grows.