If you are looking to cut costs, streamline your business and provide better mobility and cooperation capabilities, then Office 365 could be the answer you are looking for.
Making the transition to the cloud might be a bit daunting for some businesses, but Office 365, and especially Exchange Online, provides a very simple, yet highly effective first step towards a cloud environment.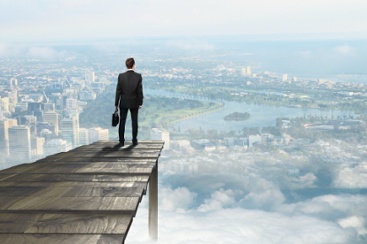 Essentially, Microsoft's hosted email service, Exchange Online, can take the headache and cost out of hosting your email. For as little as £2.60 per user, per month, Exchange lets you tailor your solution based on your unique needs and ensures that your communications are always available, while you remain in control, on your own terms – online, on-premises, or a hybrid of the two.
With 50 GB of storage space allocated to each user, surpassing the allowance and capabilities (due to cost) of usual on-premise Exchange servers, Exchange Online provides your staff with mailboxes large enough to afford them the flexibility of retaining a vast amount of emails in their primary mailboxes.
The Exchange Administration Center – a single, easy-to-use, web-based administration interface – provides the ability to delegate tasks and manage the entire process efficiently. Emails are protected by built-in defences against viruses, spam, and phishing attacks and Data Loss Prevention (DLP) capabilities are included to prevent users from mistakenly sending sensitive information to unauthorised people.
The service also benefits from continuous data backup and premier disaster recovery as well as a team of security experts monitoring Exchange Online around the clock.
Try delivering that kind of service internally for £2.60 per user, per month.
Office 365
Interesting? How about taking a further step up to the cloud? As well as providing all the benefits of Exchange Online, Office 365 makes the full Office suite of products available to all users wherever they are and on a multitude of devices.
Each subscription allows Office to be used on up to five devices per user including PCs, Windows tablets, Macs, Android devices, iPhones or iPads, and also includes desktop versions in the small business premium (£8.40 user/month – max 25 users), midsize (£9.80 user/month – max 300 users) and enterprise (£15 user/month – unlimited users) subscription models.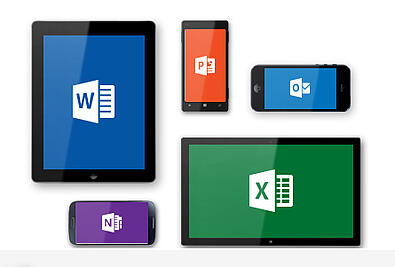 Included in these packages are SharePoint, an Intranet site providing workspaces with customisable security settings for individual teams within the organisation, Microsoft Lync, a video conferencing and instant messaging service, and the ability to set up a website using your own company domain name with no additional hosting fees.
Reduce Maintenance Costs
The added bonus to all of this is the fact that Microsoft takes care of all of the maintenance including updates, patches and upgrades, and is also responsible if the server crashes. However, as Microsoft guarantees 99.9% uptime, your data should always be available. It basically enables you to get the full benefits of using Office and email without the hassle and cost of the hardware and maintenance.
If you consider the cost of the infrastructure that is required to envisage this scenario in house, and the resources needed to maintain this level of service, switching to Office 365 definitely looks like an extremely attractive proposition.
Once this environment is in place, the transition to migrating additional applications to the cloud (such as SAP Business One and Salesforce) and preparing for the future will become a lot clearer and the benefits worth considering.