Staying ahead of the digital curve is largely about forward planning and research. To save you the trouble, we've pooled ten mobile technology trends, to help keep you savvy in an ever-changing climate.
1. Mobile-Backends-as-a-Service (MBaaS)
To account for the rising demand for mobile apps, there has been a huge surge in accelerated development solutions. One such solution is known as MBaaS, or mobile-backend-as-a-service. This lies somewhere between PaaS and mobile middleware, and offers such useful features as OAuth social integration, native notification capabilities, excellent search functionality, mobile app management, and visual development – as well as optimised cloud-based storage with read/write capabilities, complete with authentication and analytics tools.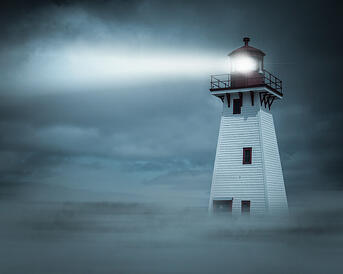 2. Beacons
A beacon is a Bluetooth device used in bricks and mortar stores. Their sole purpose is to connect with a customer's smart device with a view to enhancing their shopping experience. This might involve the distribution of aisle-appropriate special offers and coupons, as an electronic point of sale, and of course, to collect consumer data. For a business, the latter is invaluable. The only real obstacles lie with privacy, and the willingness consumers may or may not have to forgo secure information for utility.
3. Language Shifts
In the world of enterprise apps, native languages (i.e. those coded specifically for android, iOS and other mobile devices) have taken the forefront over HTML5. SAP Business One's mobile app is a prime example, which is written in device-specific languages to maximise user compatibility. Such widespread compatibility allows for a much more affordable BYOD solution, in addition to remote and efficient real-time server access.
4. BYOD (Bring Your Own Device)
It is widely accepted that adopting a BYOD policy can have an extremely positive impact on a business, creating new mobile workforce opportunities, increasing employee satisfaction, improving engagement, increasing productivity, as well as reducing or avoiding costs. With a BYOD policy in place, workers are also no longer solely reliant on Windows devices for VDI as it enables more people to use Macs, iPads and iPhones. BYOD also opens up the possibility for the IT department to set up and shape the future IT landscape of the company.
5. Remote Access
There is a widespread adoption of desktop virtualisation strategies, using products like Citrix XenDesktop, to deliver secure virtualised desktops, web or SaaS applications, to a variety of devices. This not only enables businesses to create a cloud-based infrastructure for remote workers, it also opens up the possibility of 'hot desking' in the workplace. This can free up valuable space and can cut overhead costs significantly.
6. Mobile Device Management (MDM)
In 2014, the mobility of tech will be key. The year's onset will see an increased interest in Mobile Device Management (MDM), with a primary focus on security and dynamic hardware control. As the year progresses this will likely shift to increasing MDM ROIs. To clarify the MDM boundaries, expect advances in MAM (mobile application management) and MCM (mobile content management) solutions, which focus on providing control at the application level and content level respectively, dependant on a company's needs.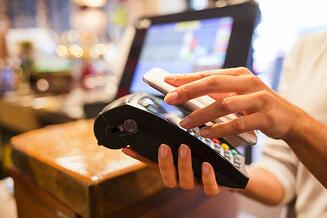 7. Omni-channel
Omni-channel is the idea all commerce platforms offered by an outlet (including eCommerce, mCommerce and traditional bricks and mortar stores) are built to offer a seamless user experience. The extent to which this may change the way we work can vary. For example, it might entail a more traditional overarching brand strategy, or, on the other end of the scale, might reach as far as a 'mobile wallet', which is able to consolidate a user's array of bank and store cards into a single device.
8. Mobile User Experience (UX)
Web UX and mobile UX share a few traits, but you can't just scale down the former to get to the latter – you'll end up with an app that's lacking in functionality, and this is key in the mobile market. Design from the ground up, with your express purpose in mind, keep it simple, and consider OS-native interface kits before building a custom one. Use your best judgement, do your research, and you'll be able to craft a super-sleek and functional app that suits your best interests.
9. Mobile Cloud Storage
In 2011, the cloud market held only 7% of consumer content, led by the likes of Dropbox. But since the flourishing of mobile tech, and the increasing frequency with which people need to store their data on the go, this is expected to reach a whopping 36% by 2016 (Gartner, 2012). With this in mind, a whole host of cloud companies with unique selling points have risen to the task of making the cloud universal.
10. Mobile Security
The wider mobile network perimeter is great for dynamism, but is an inviting prospect for hackers. As basic as it may seem, it's very important to define strong policies on security (such as compulsory data encryption or complex password requirements for BYOD systems), and make sure to enforce them so your employees don't see them as optional measures.