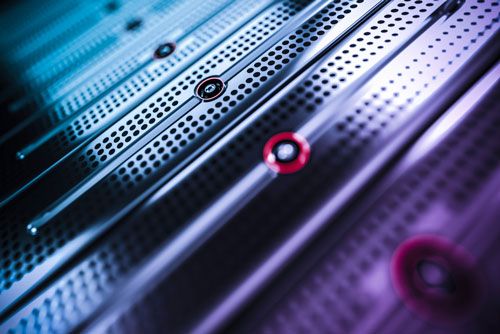 No matter what their size, all organisations face challenges. However, for small businesses, these challenges can be exacerbated. All too often, decision makers and leaders, who should be focused on driving the business forward, find themselves shackled by the realities of daily operations.
SAP Business One was designed specifically for small and medium businesses (SMBs). The platform centralises a full array of business functions into one application. From customer relationship management, accounting and sales, to materials requirement planning, service management and inventory control, SAP Business One covers it all. It is the most comprehensive solution available in the SMB sector today.
Here are some of the reasons we think you should consider exploring this solution with Codestone in 2017:
You can centralise your efforts
As businesses grow, so too do the number of systems and processes they use. This added complexity inevitably leads to disparate ecosystems; siloes of information scattered across the business. This, in turn, leads to inefficiencies, reduces productivity and ultimately damages the customer experience.
SAP Business One allows small businesses to capture all their information in a single, scalable system, which drives efficiencies throughout the organisation. Managers can access real-time insight through advanced analytics, allowing them to make better decisions; sales staff have the information they need to convert leads and support staff can see every interaction a customer has had, improving the customer experience.
You can use world-class technology to gain the competitive edge
SAP is the world's leading provider of enterprise applications, ahead of Oracle, Microsoft and IBM. More than 80 per cent of Fortune 500 companies use SAP's applications. The firm operates out of 190 countries, delivers its software in 37 languages and services more than 335,000 customers. It is unquestionably the de facto standard in the enterprise space. Here at Codestone, we have been working with SAP products for decades.
Throughout most of the 20th century, SMBs were at a distinct disadvantage when it came to utilising cutting edge technology. Only those with the deepest pockets could afford innovative solutions capable of driving the business forward. However, with SAP Business One small businesses have access to enterprise-grade technology at a fraction of the cost.
You can sell smarter and improve customer loyalty
Customer relationship management (CRM) is key for any sales-driven organisation. Business One's 'Sales Opportunities' module allows businesses to manage relationships with prospects and customers, as well as suppliers and partners. By providing a holistic overview of company data, sales staff can better convert opportunities into leads and then turn leads into customers.
Of course, that's not where the journey ends. Any business leader will tell you that the challenge is not in securing new customers, but in retaining existing ones. Fortunately, Business One's CRM functionality enables SMBs to provide first-class customer service and support. The Service module allows end-to-end management of interactions between service representatives and customers. Business One also provides custom reporting tools so that managers have a 360-degree view of customer interactions and can better support their staff.
You'll get value for money
When evaluating any IT solution, you need to consider the total cost of ownership. Most SMB accounting and ERP solutions are still based on a modular system, made up of accounting, customer relationship management (CRM), human resources management, inventory management and so on. As the business grows, so do the number of modules needed and the software becomes expensive and cumbersome.
At the heart of SAP Business One is a solid accounting core, but it seamlessly integrates functionality across all the other business functions. It's a single system that requires one installation. This makes it an incredibly cost-effective solution because SMBs get everything they need in one package. SAP Business One then scales with the growth of the business, but the costs remain the same.
With Codestone you'll get a painless deployment
When you work with an official SAP partner, such as Codestone, the onboarding process is painless and fast. With an intuitive user interface and a wealth of training and support resources, business leaders can rest assured that their staff will hit the ground running. We also supply a wide range of third-party applications, further extending the capabilities of SAP Business One to meet the changing needs of businesses.
Furthermore, SAP Business One can be deployed from the cloud to the customer and delivered back as a subscription, speeding up implementation time and reducing complexity.
Take back control in 2017
Codestone was SAP's first Business One Partner in the UK and the first to achieve Gold Status. We can help you deploy SAP Business One in an environment that suits you. Whether that's on-premises and managed by your IT team, or in the Codestone Cloud as a fully managed service, Codestone will work with you to ensure that the needs of your business are met.
Get in touch today to discuss how we can help you.