Environmental,
Social & Governance (ESG)
Effortlessly meet regulatory compliance and drive sustainable growth with CCH® Tagetik ESG & Sustainability Performance Management.
Comply with evolving standards, frameworks and regulations such as the EU Taxonomy, Global Reporting Initiative (GRI), Sustainability Accounting Standards Board (SASB) and more

Gain a holistic view and understand how ESG impacts every department in your organisation

Use Scenario Planning and What-if Analysis to improve Sustainability plans while reducing costs and mitigating risk

Centralise financial, non-financial and ESG data in one unified system
Codestone is a CCH® Tagetik Platinum Partner
First Platinum Partner in the UK
Hundreds of Distinct Projects in Regulatory Compliance
Leading Analytical Information Hub (AIH) Practitioners
EMEA North Best Performance Award 2021
Tagetik Certified Trainers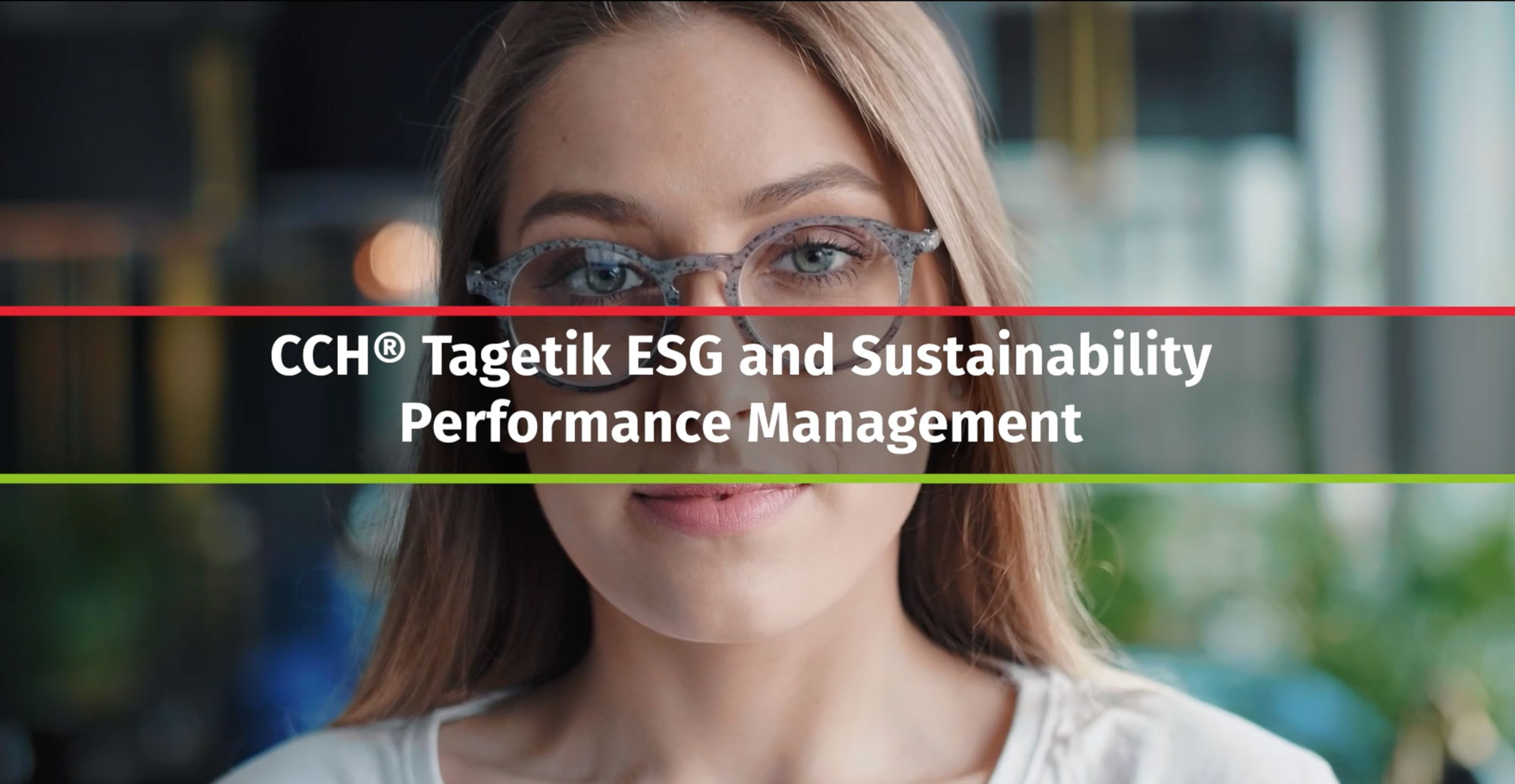 At a Glance
What is

Environmental, Social & Governance?
Environmental, Social and Governance (ESG) is a set of corporate governance frameworks that demonstrates to stakeholders how a business is managing all factors related to environmental, social and governance criteria.
Companies that adhere to ESG standards not only avoid fines and comply with evolving regulatory requirements, but also drive a sustainable future to mitigate risk, identify growth opportunities, and appeal to stakeholders to invest in.
Organisations need to start their ESG journeys now as ESG mandates are fast approaching.
Environmental

Environmental factors relate to what environmental impacts an organisation has, and what risk management is in place in a renewed effort to combat global warming. This can include greenhouse gas emissions, or physical climate risks such as climate change, flooding, and fires etc.

Social

The social pillar refers to an organisation's relationship with stakeholders. Social includes routine issues such as employee wellbeing/health and safety, labour standards and human rights. It can also include if a company is integrated well with its local community.

Governance

The "G" in ESG refers to the decision-making governance considerations. This means assessing how well a company is run and ensuring it has the best interests of its stakeholders, such as transparency, business ethics and anti-corruption.
Key Features
Environmental, Social & Governance

Software Features
Governance and Reporting

Gain accuracy and control in your ESG reporting with immediate updates when frameworks and regulations change, with pre-defined configurable workflows that you can manage at the entity, subsidiary, and group level. Separate responsibilities at the Department level. Reconcile at the Group level. Create ESG charts, tables, and narratives for illustrative annual reports with a Content Data Model (CDM).

Powerful Data Management

Simplify and automatically connect data from different sources at different levels of granularity and across multiple levels. Comply easily with pre-built data models and data entry forms for ESG reporting frameworks. Validate the collected data immediately.

Strategic Planning

Connect your ESG strategy to financial and operational plans to improve outcomes. Playout What-if Scenario analysis and simulations for ESG performance, and what impact it has on departmental plans and ESG scoring. Forecast your future KPIs whilst managing your corporate risk exposure.

KPI Monitoring and Disclosure Management

Facilitate all your compliance with ESG reporting frameworks through KPI monitoring and KPI disclosures. Pre-configured KPIs and dashboards like: EU Taxonomy, Global Reporting Initiative (GRI), Sustainability Accounting Standards Board (SASB) and more.

Collaboration Tools

Decide who the ESG contributors are and create a seamless and streamlined reporting process with CCH Tagetik's collaboration tools.
Support Services
Supporting you

all the way
If you're thinking of starting your ESG journey, we're here to support you:
Take advantage of 24x7x365 end-user support, Tagetik Training and adoption services.
Benefit from streamlined user policy governance and data lifecycle management support.
See our Support Services
CCH Tagetik ESG and Sustainability

Performance Management
Learn how to approach ESG Reporting, manage growing ESG demands, and its impact on an organisation.