SAP
BusinessObjects
Access to Real Time Insights on a Single, Scaleable Platform.
Expand existing BI with agile innovation, rapid deployment and enhanced analytics capabilities of the cloud

Bring in-the-moment insight to business users across your organisation

Maintain the value of long-standing, on-premise BI systems while simplifying BI management and administration

Personalised, self-service reporting and analysis

Offline and mobile capabilities for access anytime, anywhere

Hybrid capabilities that combine on-premise BI with cloud-based innovations

One launchpad for BI tools, reports, notifications and applications

Simplified administration and BI management
At a Glance
What is

SAP BusinessObjects Business Intelligence?
SAP BusinessObjects Business Intelligence is a centralised suite for data reporting, visualisation, and sharing. As the on-premise BI layer for SAP's Business Technology Platform, it transforms data into useful insights, available anytime, anywhere.
Share insights and make better decisions with the SAP BusinessObjects Business Intelligence (BI) suite. By providing a flexible architecture, our analytics platform can support your growth – from a few users to tens of thousands of users, and from a single tool to multiple tools and interfaces.
On-premise deployment
Real-time business intelligence
Increased user autonomy
Simplified, personalised, and dynamic information consumption
SAP BusinessObjects
Key Features
REPORTING AND ANALYSIS
Empower business users to understand trends and root causes with ad hoc queries and BI reporting.
Enterprise reporting system
Guide your overall business intelligence strategy using an enterprise reporting system.
Tools for business users
Enable business users to gain meaningful insights to support decision-making.
Ad-hoc reporting
Get instant answers to ad hoc business questions – and easily share your findings.
DATA VISUALISATION AND ANALYTICS APPLICATIONS
Build impactful visualisations, dashboards, and applications to assess risk, improve efficiency, and identify opportunities.
Self-service features
Empower business users with intuitive, self-service visualisation tools to combine data, analyse trends, and tell stories.
Cross-enterprise sharing
Use sharing functionality to communicate business insights with colleagues and support decision-making across your organisation.
Role-based dashboards
Create interactive, role-based BI dashboards that deliver information to decision makers – anytime, anywhere, on any device.
OFFICE INTEGRATION
Use multidimensional data analysis capabilities to filter and manipulate data and identify trends and outliers.
Real-time analytics
Connect with SAP Business Warehouse and SAP HANA to power real-time analytics.
Large-scale data analysis
Analyse large data sets to discover in-depth business insights and forecast business drivers using Microsoft Excel.
Embedded analytics in Microsoft PowerPoint
Share discoveries by embedding data analytics information into Microsoft PowerPoint presentations.
Frequently Asked Questions
What our Clients commonly ask about
SAP BusinessObjects Business Intelligence
What is SAP BusinessObjects?
SAP BusinessObjects Business Intelligence is a fully integrated, digital platform that can be used for data reporting and data visualisation. The platform also prioritises collaboration and sharing and can be accessed anywhere – whether you're working remotely or from a centralised office.
With the ability to unearth and share powerful insights with a flexible, fully scalable architecture, SAP BusinessObjects Business Intelligence can evolve with your business as you flourish and grow.
Other benefits include:
● On-premise deployment
● Real-time business intelligence
● Increased user autonomy
● Bespoke dashboard
● Enhanced collaboration and accessibility
The latest version of the SAP BusinessObjects Business Intelligence platform can enhance and build upon your current system. The suite can also work alongside other business intelligence, planning, and predictive innovations offered by SAP. Not only does it improve the BI experience for users, but it also prepares your enterprise with the insight to navigate the road ahead.
Perhaps most important, the platform can enhances the business intelligence experience for users while also giving your company the data you need to drive a more innovative future.
What is SAP BusinessObjects used for?
SAP BusinessObjects Business Intelligence is a centralised platform and cloud-centric suite used primarily for data reporting and data visualisation.
In a nutshell, SAP BusinessObjects Business Intelligence, also known as SAP BusinessObjects BI, transforms data into actionable insights that can be accessed anywhere, at any time.
What are the components of SAP BusinessObjects?
Essential components of the SAP BusinessObjects platform include:
● Data reporting
● Data discovery & visualisation tools
● Bespoke dashboard & application building
● Administration & Deployment
Different applications within SAP BO also contribute to and support these components. For example, for reporting a business can use SAP BO Web Intelligence and SAP Crystal Reports.
You can also use SAP Dashboards and SAP BO Design Studio if you want to design and create SAP applications and dashboards.
Is SAP Analytics the same as SAP BusinessObjects?
Although often confused with one another, SAP Analytics and SAP BusinessObjects Business Intelligence are not the same platforms. SAP Analytics Cloud is an all-in-one SaaS business intelligence tool providing vital functionalities to SAP users. The platform provides analytics from data collected from a variety of sources, including ERP, Microsoft SQL, and Salesforce.
SAP Analytics Cloud can also be used to compile data and create reports, as well as conduct analysis for predictive planning. The platform collects and analyses raw data and transforms it into intelligent insights that allow businesses to make data-driven, forward-thinking decisions.
SAP BusinessObjects Business Intelligence, on the other hand, is a centralised platform and analytic suite used primarily for data reporting and visualisation. It's also ideal for collaborating across an organisation with multiple departments.
SAP BusinessObjects Business boasts a centralised, user-friendly interface. It's web-based and provides simplified data access as well as interactive analysis through a range of customisable visual formats including graphs.
Offering innovative reporting and analysis tools, SAP BusinessObjects Business Intelligence boasts a sophisticated dashboard that allows users to ask questions involving multiple data sources.
What is The Future of

SAP BusinessObjects BI
See SAP's Statement of Direction on SAP Analytics Business Intelligence Statement of Direction – April 2023 update.
Read update now
On demand

Webinar
Watch Codestone's webinar, run in association with SAP in May 2023 outlining your options.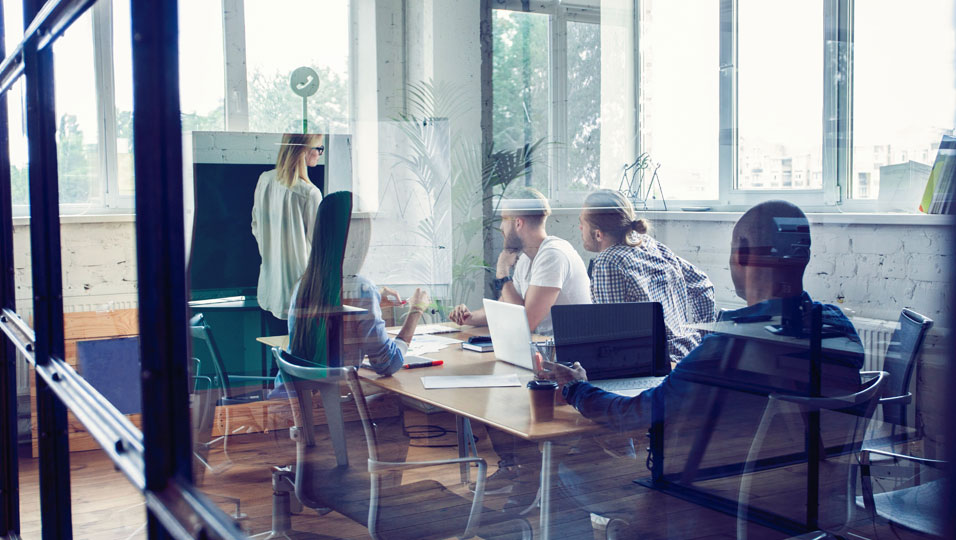 Data Strategy
Increasing the Value

of Your Insights
Codestone works to increase the value of your data by integrating data governance policies, principles and processes into your overarching strategy and operations. In doing so, we ensure your business possesses data quality standards, as well as the crucial ability to maintain high-data quality in accordance with those standards.
By combining your strategic data vision with your enhanced data quality and data operations, the team at Codestone can create the momentum that will drive your business towards greater data value through analytics, machine learning, AI and data commercialisation.
By establishing a tried-and-tested framework of data capabilities orchestrated through an enterprise data operating model, Codestone aligns technology with the needs of you and your business in ways that ensure optimum business value whilst minimising costs and mitigating data compliance risks.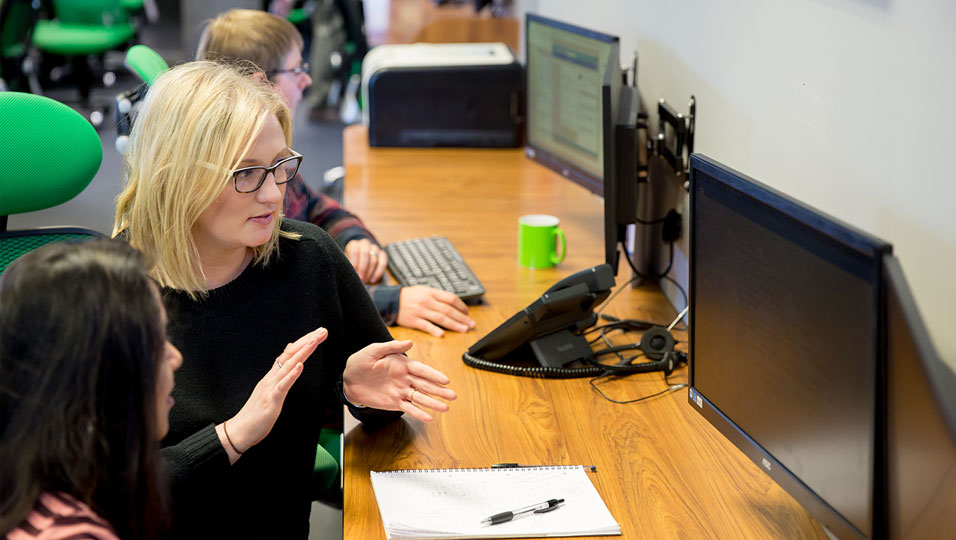 Data Training
Bring Your Team

Up To Speed
Our expert team of educators here at Codestone have decades of experience working in the analytic industry as both analysts and Business Intelligence consultants. For more than two decades, we have provided bespoke training to businesses and organisations with the intention of meeting the needs of our clients as well as bringing their staff up to speed.
Whatever training you and your staff require, Codestone can assist your business in getting the most out of your investments. Our experienced team has real-world experience resolving challenging problems within the analytic sector covering solutions such as Microsoft Power BI, SAP Business Objects and SAP Crystal Reports. They are capable of not only fully educating your employees but empowering them to work smarter – not harder – when it comes to meeting your data analytic, reporting and visualisation needs.
Codestone offers training through workshops that are delivered in a 'classroom' fashion, with one-on-one mentoring a particular speciality.