SaaSLockerSM
Online SaaS security, centralised.
SaaSLocker gives you centralised easy-to-use control and protection for all your SaaS applications, bolstered with Codestone's 24/7 threat monitoring and security response service. Available in two affordable packages.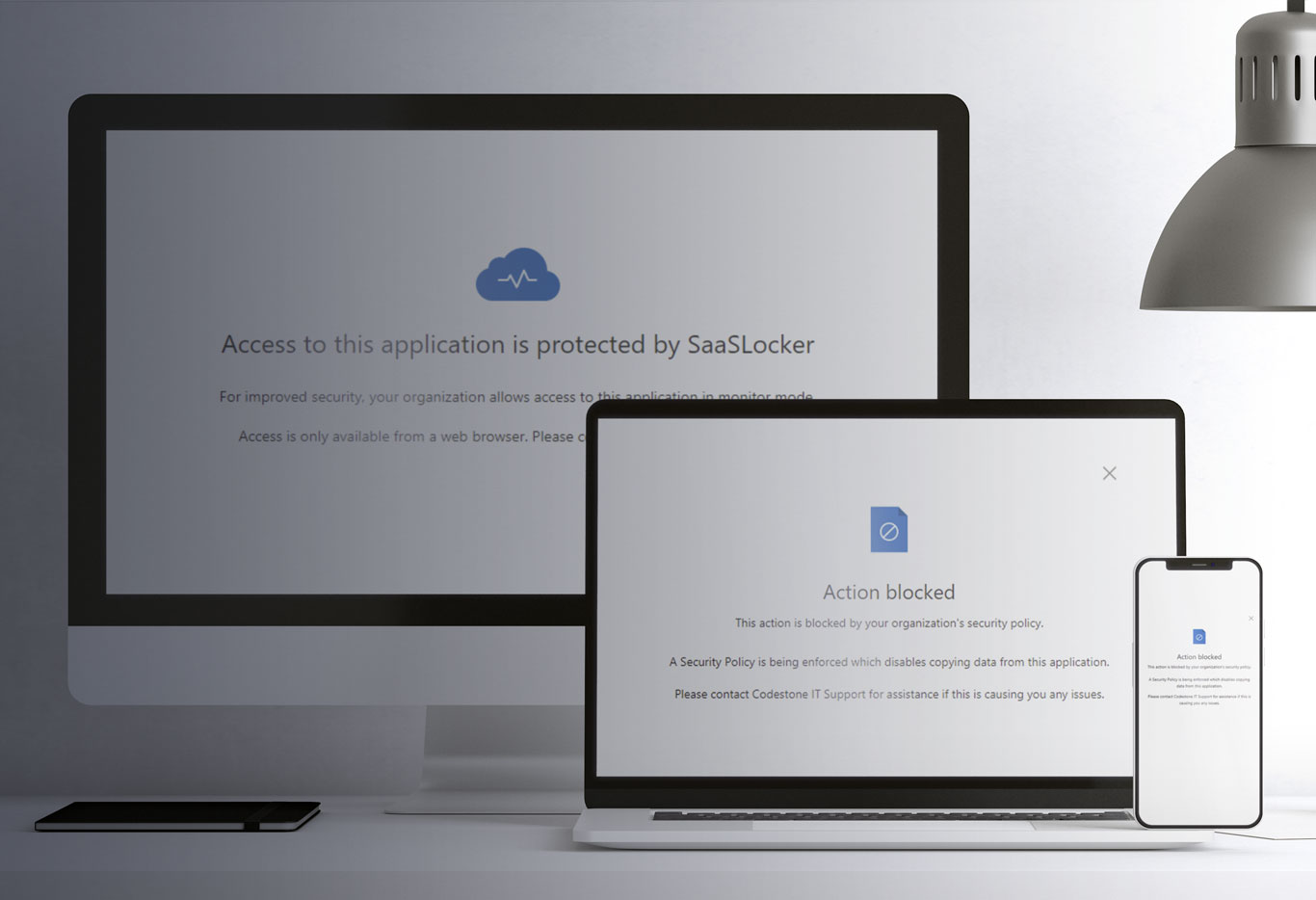 Works with any SSO-capable
SaaS applications, including: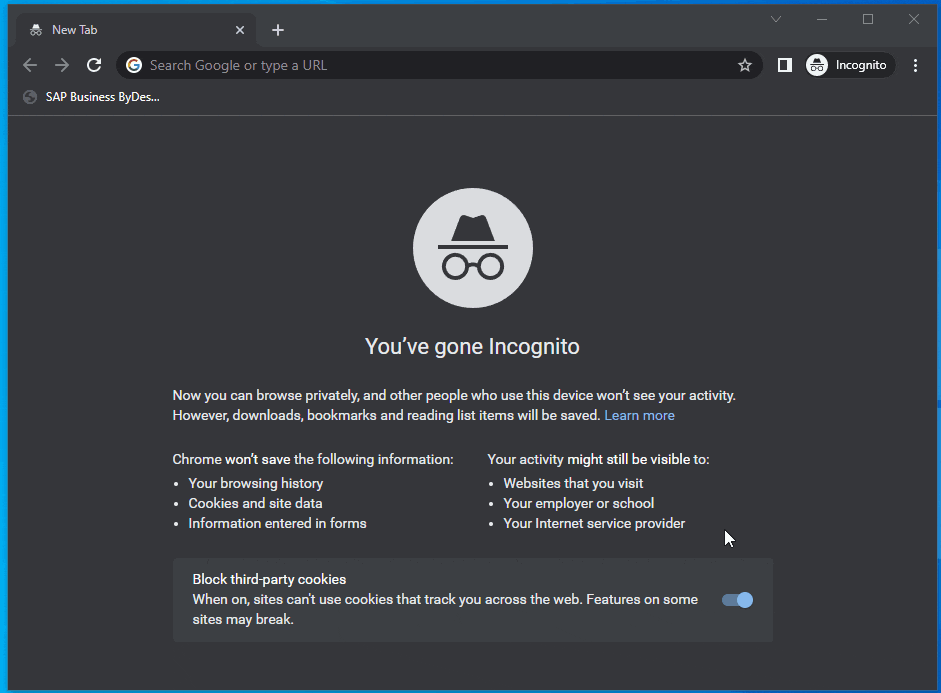 SaaSLocker
Security and Control

for SaaS applications
Take control of access to your 3rd party cloud-based apps, proactively protect your business and increase compliance with a cost-effective service that gives you the insights and awareness you need for peace of mind.
Protects all SAP cloud solutions and any SSO-capable SaaS app, such as SAP Business ByDesign, SAP Analytics Cloud, SAP Concur, or Zendesk, Atlassian, Dropbox, SalesForce or DocuSign.
Centralised Control
Control access and restrictions for all your 3rd party SaaS applications with a single entryway.
Set up and manage access, policies and user restrictions through a single interface, removing the need to manage each application individually.
Universal Insights
SaaSLockerSM provides valuable insights that are not often available from individual apps.
See which applications your users are accessing and the activities they are carrying out within the apps.
Increase Compliance
Enforce your compliance policies across your organisation's Saas applications.
SaaSLocker helps you achieve ISO and Cyber Essentials certifications and comply with GDPR regulations.
Enforce Security
Enforce your security policies, including restrictions, access controls and data loss prevention by using SaaSLocker's easy-to-use features.
Monitor security events with real-time alerts and escalations, and use automated responses based on your policies to prevent breaches.
Automated Workflow
Automate workflows to establish and enforce consistent data access across all SaaS applications.
24/7 Threat Monitoring
We continuously monitor SaaS policy settings, permissions, activity, delivering and responding to alerts from our UK service desk.
Service features
Securing SaaS applications with SaaSLocker

Key features to keep you secure
Access Controls

Use Single sign-on, MFA and other restrictions to limit access to specific user groups, devices, IP addresses or countries.

Sessions Controls

Block or allow the ability for users to copy, paste, print, upload or download. This can be done granularly, or for all users.

Enhanced User Security

Detect repeated user login failures, impossible travel, MFA bypass attempts, and other suspicious indicators; then trigger alerts and automated responses to behaviours, based on your policies.

Data Loss Prevention (DLP)

Prevent deliberate or accidental data loss by preventing use of copy and paste, up/downloading of specific file types or printing.

Detect Ransomware Activity

Profiles your environment and alerts when activity pattern is detected that is typical of this type of attack.

Monthly Reporting

See the value of SaaSLocker, with monthly reports which show you metrics about your SaaS estate. Metrics include Application Traffic, Users, Number of SaaS apps, Risk Levels, Discovered apps, and more.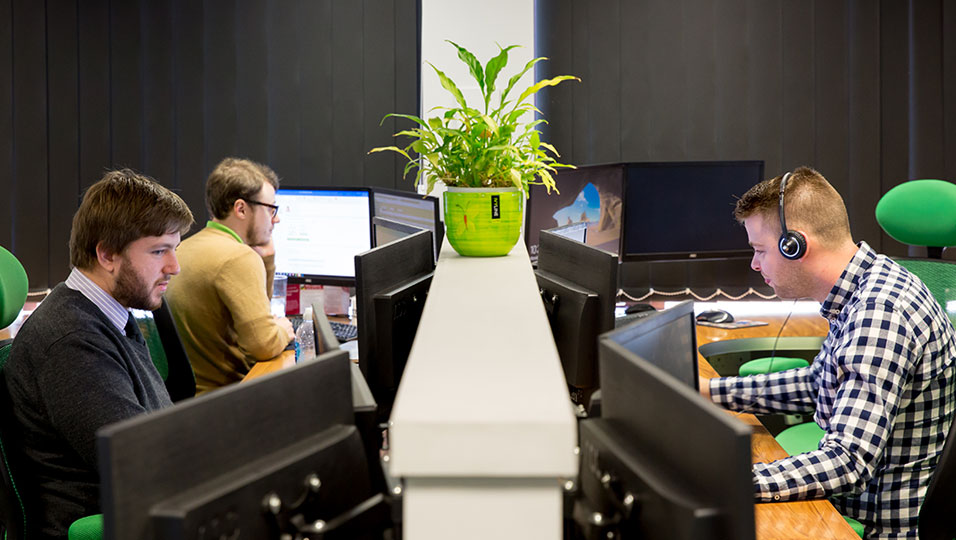 Service Desk
Supporting you

all the way
Codestone is SAP's leading partner in EMEA North for SAP Business ByDesign. Winner of the SAP EMEA North Best Performance Award, we have a great deal of experience across multiple industry sectors, delivering rapid projects alongside complex international rollouts.
Our SaaSLocker service is available as a self-managed option including SaaS app protection, enhanced logging and monthly reporting, or as a fully managed service adding Codestone 24/7 alert management and incident response.