Building firm foundations with
SAP Business ByDesign
Building firm foundations with SAP Business ByDesign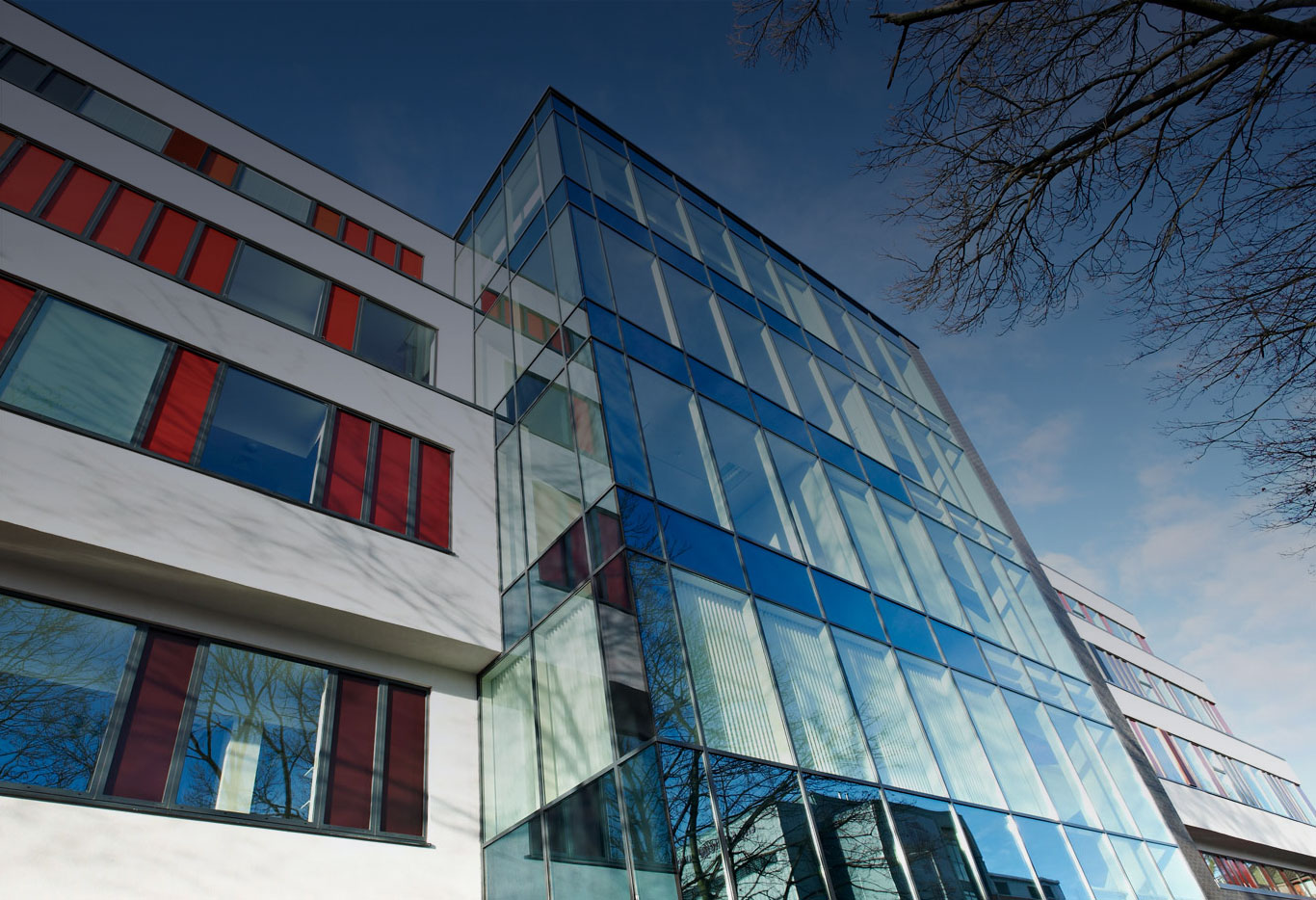 The Client
About
gbpartnersips
With over 20 years' experience, gbpartnerships group is a group of specialist public sector property consultant, management and development companies. The organisation has over 20 years' experience of working with clients to unlock complex estate challenges, planning, developing, and maintaining the highest quality, sustainable health and public buildings, and managing a portfolio of over 75 buildings with a value of over £850m. Its dedicated and experienced 70 plus team have an excellent track record and strong relationships at national, regional, and local levels with clients across health, the wider public sector and commercial arena.
The group is divided into three main operating companies, gbp consult, gbp develop and gbp manage. Furthermore, in 2019 the group formed its own charitable foundation that provides funding and support for great causes that are important to the communities in which it works.
Understanding the Problem
The Challenge
Like many organisations, the technology landscape at gbpartnerships has evolved organically, culminating in six different systems supporting the core business operations of finance, time recording, expenses, project management, human resources and customer relationship management. This non-integrated environment presented many challenges, not least for producing accurate and timely management information. Key business reporting, to support decision making, required mining and combining data from multiple systems, an almost impossible task to achieve quickly.
As the business continued to grow, this situation was unsustainable and gbpartnerships looked for an integrated, scalable ERP to provide a single source of management information, while supporting all the activities of the business. Key to the requirements was the ability to report near real-time on resource utilisation and project profitability.
We weren't able to provide senior management with the information they needed to run the business effectively.

Finance Director, gbpartnerships

The Solution
Making it Work
Following market research, gbpartnerships selected SAP Business ByDesign as its preferred solution and engaged Codestone to assist in the implementation. "We were satisfied that ByDesign would give us the end-to-end solution we required," says James. "It would handle all of our business processes, from an initial idea in CRM, raising a sales order, managing a project to completion to invoicing, with easy and timely reporting at all stages." gbpartnerships planned a phased deployment of SAP Business ByDesign, starting with Financials, to provide a foundation for further rollout. "Getting our accounts team onto the system was a priority," explains James. "We have taken the first, important step on our journey and our finance functions in all three businesses have been migrated to SAP."
The following steps are being undertaken in parallel, with HR and CRM next on the plan. Codestone is supporting the setup, helping to ensure the data is migrated accurately and the right people receive the training they need. HR operations will be significantly modernised, moving from simple data file stores to a streamlined self-service system. James explains, "With the new CRM in place, we will be able to quickly answer key questions that support the growth of the business and focus our energies in the right place".
As a business that effectively sells the time of its employees, time recording is key to understanding profitability. Following the HR and CRM rollout gbpartnerships will be mandating all staff to record hours worked by project/client. "At the moment we make some assumptions about the costs of projects, but with time recorded in SAP ByDesign we will be able to be more accurate in our reporting," says James.
The final step in the implementation will be the replacement of MS Project with the project management features of SAP ByDesign. This will integrate the project scheduling, costs and billing with financials and complete the digital transformation at gbpartnerships.
"An early benefit for us was having a cloud-based solution during the Covid pandemic," continues James. "Our staff can access the system from anywhere, whereas previously it was complicated to access local applications running on our in-house servers."
"We are on a transformation journey and are just beginning to see the benefits," explains James. "There's a long way to go yet, but we can see how the new system will help us run the business more effectively and efficiently."
Discover the Benefits
Improved management reporting

gbpartnerships is already seeing significant improvements in both the quality and timeliness of management reporting and, as further functions are migrated to SAP ByDesign, the ability to provide detailed reporting at the press of a button will improve.

Better time recording

As more employee hours are recorded in ByDesign, senior management will be able to analyse resource usage and view the profitability of individual projects more accurately, enabling more informed decision making.

Single source of information

Combining data about business performance from multiple systems was time-consuming and prone to error. With a single system supporting the end-to-end business process, gbpartnerships will be able to monitor and manage all aspects of the business in a single solution.

Multi-entity management

SAP ByDesign allows gbpartnerships to manage all three businesses within a single ByDesign instance, enabling gbpartnerships to manage the individual companies independently but also to access consolidated reporting for the whole group.
We were probably too ambitious in our schedule, trying to do everything at once, which caused us some headaches, but Codestone has helped us reach a comfortable pace which will deliver all the benefits we wanted in a more manageable way.

Financial Director, gbpartnerships