Enabling rapid growth at life-saving company
SAP Business One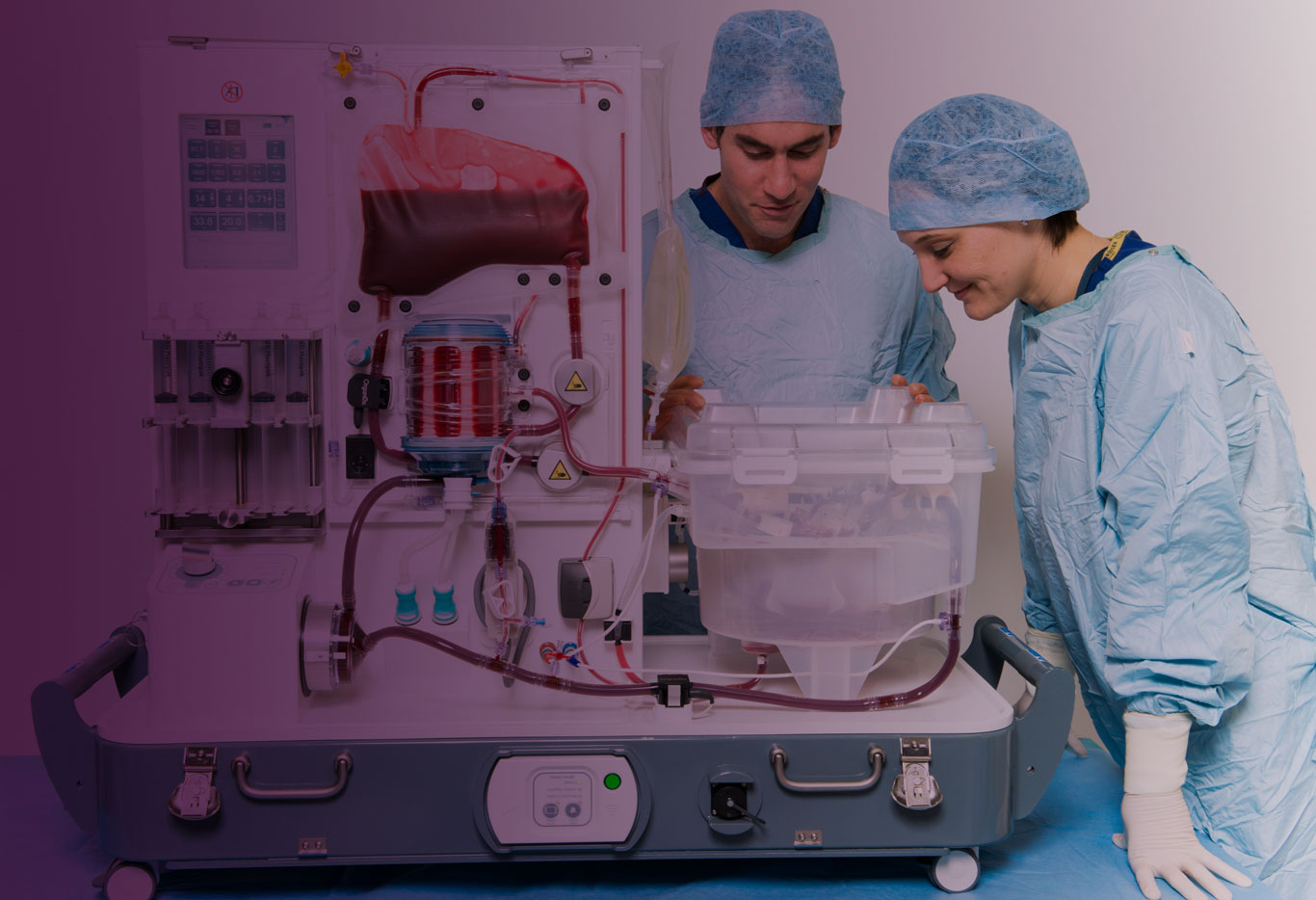 We can now track & trace all components of our products by serial number, ensuring our customers get what they need when they need it.

Director of Operations, OrganOx
Oxford-based medical technology company, OrganOx Limited is at the forefront of changing the way donor organs are preserved in the critical time between donation and transplantation. Its revolutionary product, the metra®, harnesses patented technology to preserve donor livers for up to 24 hours prior to transplant, resulting in fewer rejected organs and more transplanted livers.
OrganOx has supported over 2,000 liver transplants across the world and is growing rapidly, including recent expansion into the US market.
Understanding the Problem
The Challenge
Among the drivers for system improvements was the need for a computerised maintenance management system (CMMS) and the necessity to automate manual tasks to support the rapid growth of the business.
OrganOx considered two approaches to solving the problem; either a specialised CMMS system or an enterprise-wide integrated ERP solution which incorporated the required field service management functionality. The added benefits of an ERP solution, including enhanced cost accounting, materials requirements planning and forecasting indicated this was the route to take.
Following a review of the leading ERP solutions SAP Business One was selected as it met most of the business requirements and delivered the best user experience. Codestone's credibility implementing SAP B1 and SAP's Field Service Management (FSM), an essential element of OrganOx's business requirements, was critical to its selection for the role of implementation partner.
We were impressed with the SAP Business One and Field Service experience of the individuals we spoke to at Codestone, which gave us the confidence they were the right partner for us.

Director of Operations, OrganOx

The Solution
Making it Work
OrganOx implemented cloud-based SAP Business One as a Service (BOaaS), together with Boyum's B1 Usability Package (B1UP) and Business Process Automation (BPA). Maintenance management was provided by the fully integrated SAP Field Service Management (FSM). The enterprise-wide ERP solution supports all OrganOx's key functions, from purchase to pay, order fulfilment, financials, production, field maintenance, inventory management and logistics.
SAP Business One is already delivering significant efficiency improvements from its automation and reporting capabilities and integration of its business processes.
Export processes have been speeded up by leveraging crystal reporting to generate customs documentation when stock is delivered to customers or moved from one country to another. "This is a huge benefit for us as this was previously a very labour-intensive activity," explains James." We can select the right export documentation by region and country directly from SAP and as a result we have achieved a high level of shipping documentation compliance resulting from the automated and standardised process."
Materials requirements planning (MRP) is a key aspect of the business which, prior to the implementation of SAP Business One, was a time consuming process. "The MRP module allows close and timely management of the pipeline by a single individual," says James. "It allows us to redeploy staff to additional value-added activities."
Inventory management has been transformed, moving from a summary-level valuation-based inventory to a detailed item-by-item detailed operation, with real-time location information always available. James highlights, "We can now track and trace all components of our products by serial number worldwide, ensuring our customers get what they need when they need it."
Critical expiry date dependant consumables, such as calibration gases, need to be proactively supplied to customers to ensure their operations are not interrupted. OrganOx has used SQL HANA pervasive analytics to create their own customised alerts to ensure they are proactively managed. James explains, "The system is continually monitoring these critical tasks, ensuring we don't miss deadlines and ensure we meet our customers' needs proactively."
"Boyum's Business One Usability Package helps us to customise user screens, ensuring critical data is entered and protecting other fields from unauthorised editing," says James. "As such, we can ensure Segregation of Duties are in place and thereby fulfil our regulatory and compliance obligations."
The cloud-based SAP solution is fully available through accredited partner, Codestone. Compared to their previous on-premise solution, it gives OrganOx confidence in the security and provision of the service.
Engineers are able to use iPads instead of laptops in the field and are able to access systems 24 hours a day, we no longer have the complexity associated with hosting our own system and can rely 100% on SAP.

Director of Operations, OrganOx
Discover the Benefits
Transformation of OrganOx inventory and stock control with real-time global information

Improved cost accounting with true 'landed costs' of OrganOx products

Improved customer service through alerts generated from SAP Business One

Rapid growth of OrganOx supported by 100% system availability and scalable process workflows
This platform has facilitated our US launch. We wouldn't have been able to ship products in the quantity required and on-boarded new customers as quickly as we have without it. SAP Business One is enabling the growth of our business without increasing overheads and can scale with us as we expand our operations.

Director of Operations, OrganOx