Ramping up your remote working quickly and efficiently
With Covid-19 causing disruption to our normal daily working lives and the work from home government measures in place, making it as quick and easy as possible for customers to enable their staff to continue working during this extended period will be essential. Giving staff the right tools and ensuring they optimise usage will be critical to your productivity as a business.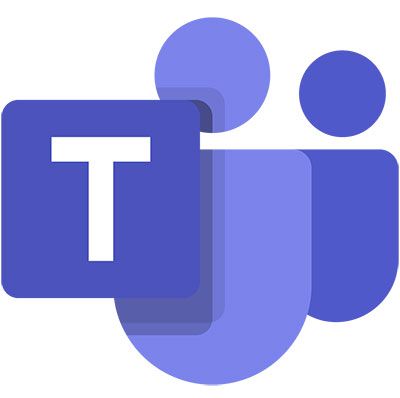 Microsoft Teams, a key pillar of Microsoft Office 365, is fast becoming the office tool that is continually being developed to improve user experience. Usage in the last month has escalated to 44 million daily active users [source: theregister.co.uk], showing that companies are increasingly leveraging it for collaborative working, because of its ability to integrate office tools such as instant messaging, video conferencing, screen sharing, task management and file sharing.
During these unprecedented times, Microsoft Teams is helping employees organise their day in one workspace via mobile or any device. You can check emails, chat with colleagues, collaborate on projects and update your calendar. The only reason to leave Teams would be to access third party business management applications such as SAP Business One.
For some though, sharing your documents in Teams rather than via a file server is not always so intuitive for the older generation and some user training may be needed.
Interested in learning more and getting ahead of the curve?
Fill in the form for a no obligation chat with our experts.


So what's new in Microsoft Teams:
Native calling: Make and receive external PBX calls from the app on any of your devices or your landline, so you don't need a PBX or a VoIP server. This makes your telephony much simpler and less expensive to manage, and you still get all the features you'd expect like voicemail, forwarding and so on.
Private channels: One of the biggest changes recently was the long-awaited introduction of private channels, which has inhibited some people from moving onto Teams. It helps to define your business by creating structures and is particularly useful when creating departmental and project-based teams.
Tabs: With tabs you can bring everything into one space where the user can access and manage the data they need, and private or group chat with their teammates. You can bring in links to external website, or other tools and data relevant to the channel or project.
Planner: this is a visual task management tool that helps teams manage their work and the tasks within a specific project. If you are part of multiple projects for example you can easily see all your tasks across those projects.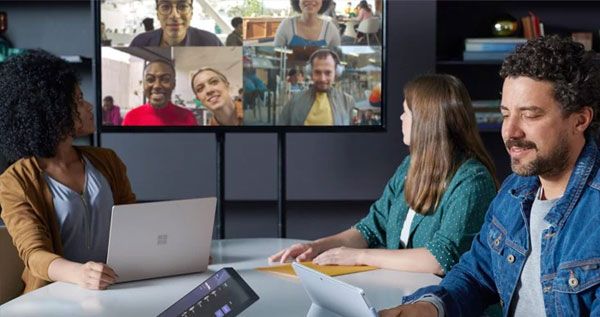 Delivering advanced security in Microsoft 365
Secure Score assesses the state of your security posture across devices, identity, information, apps and infrastructure. It allows users to stay secure but still have the flexibility and ability to use Teams on multiple devices, with fast access to data and easier communication. Secure Score will also benchmark your company's status compared to other organisations and identify ways to improve your security posture.
Mobile Device Management provides greater control over the device even if it's not owned by the company, such as restricting staff from cutting and pasting from one app to another, or configuring if an employee leaves or a laptop is stolen.
Conditional Access is a great example of how an Enterprise feature that has made its way to the SME Business versions of 365. It adds security when needed and stays out of your user's way when it isn't needed. It's contextual and changes what the user can do or see based on factors such as sign-in risk, network location, and device management.
3 additional things you may not know about Microsoft 365
Supervision policy: This new feature is integrated into the Communication Compliance area and monitors conversations in channels to search for terms and phrases that might contravene your company's guidelines. This could include harassment or hurtful comments that would then be passed to HR to address.
Attack Simulator: This is a useful tool to prove if your users are clicking on suspicious links or attachments. It also helps to identify who is using predictable passwords so that behaviours can be changed in order to improve your security.
Power Apps: These let you build automated business processes into 365 for repetitive actions like requesting annual leave, approvals or onboarding new starters. There are templates which are customisable or you can build your own.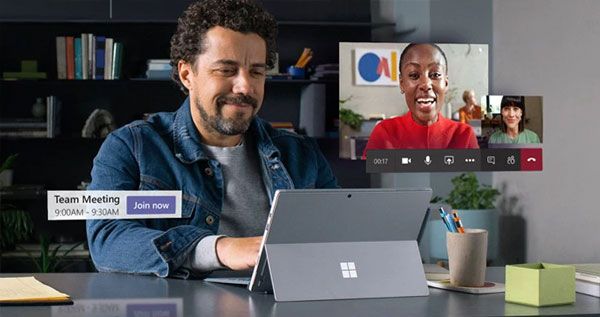 Making our work lives better
Now more than ever, people are working from more locations, want to chat and communicate in easier and simpler ways, share information and collaborate on documents. This is second nature in Microsoft Teams. It will gradually change your behaviour and quickly see the benefits.
Teams is the application you should be living in. It makes life simpler for users and less expensive for organisations. You can remove physical servers, get rid of PBX equipment and save a lot of money.
Microsoft Gold Partner and Office Development Partner Codestone has been delivering Microsoft 365 Enterprise platforms and traditional systems for many years.
A good choice for SMEs, its sign-up and set-up subscriptions give users the latest version and advanced features, including those previously only available in big enterprise versions.
If you're thinking of making the switch to Microsoft 365 or want to know more, we're here to help. As a Microsoft partner, we have the expertise to guide you at every point along the way to help you succeed.