In support of its growth trajectory, Codestone Group is thrilled to announce the appointment of Darryl Sackett as its new CEO. This strategic move comes at a time when Codestone is positioned for expansion, strengthening its position as a leading SAP, Microsoft and CCH Tagetik technology partner.
Darryl is committed to the growth, stability and continued opportunities for all our employees, customers and partners. He brings with him a customer-centric approach through his extensive experience in software lifecycle management, digital and commercial transformation as well as cloud solution delivery.
Read the full press release here.
I'm excited to lead Codestone into its next phase of growth. This company's long-standing commitment to its customers, innovation, and excellence is truly inspiring. Together, we'll push the boundaries of technology and create exceptional customer experiences.

Darryl Sackett, CEO
In parallel, Jeremy 'Jim' Bucknell, co-founder, is transitioning to become a non-executive member in the Codestone Strategic & Investment Board and will continue to advise on the strategic activities of our growing company. 
Celebrating 25 years of innovation, Jim has been instrumental in Codestone's rise. Under his astute leadership, Codestone has expanded to over 250 team members in the UK and across nine countries, with six diverse business lines serving over 700 successful customers.
Leading Codestone has been a journey of pride and fulfilment. I'm confident that with Darryl at the helm going forward, our recent strong growth and innovation will not only continue but reach new heights.

Jeremy Bucknell, Co-Founder
Codestone remains committed to delivering pioneering cloud business technology, and focusing on an exceptional customer experience as its number one priority. With an expanding customer base, this CEO transition reinforces our ability to support you today and to future-proof your organisation going forward.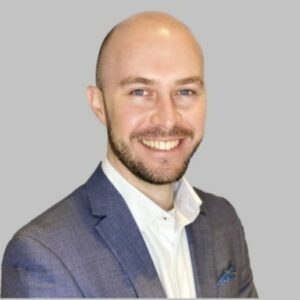 Darryl Sackett
CEO
Darryl Sackett joins Codestone with a rich background in software and IT management, having recently served as VP of Customer Experience and Value at Snow Software. With a proven track record at SoftwareONE, he has led the Software Lifecycle Management business unit, overseeing 700+ staff, a triple-digit million P&L, and achieved Gartner Magic Quadrant Leader status for 4 years running. His commitment to digital and commercial transformation, and operational excellence is unparalleled. ​
His experience extends to senior roles at Crayon, focusing on Cloud solutions, and Microsoft, enhancing software asset value and customer commitment. He will bring strategic innovation and robust leadership to the Codestone Group as it embarks on a new growth chapter. ​
Outside the office, Darryl has a young family and enjoys travel, snowboarding, golf and diving. He has also reached the summit of Kilimanjaro!
Linkedin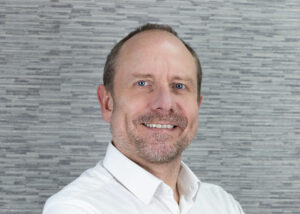 Jeremy Bucknell
Co-Founder
Jim began his journey as a Software Engineer and Consultant focused on PC-based ERP systems. Co-founding Codestone in 1997, he has played pivotal roles including Software Development Director and Managing Director of the Applications Division, demonstrating versatile leadership. Before ascending to the esteemed positions of CEO (X-October 2023), he was the Technical Director of Codestone's Product Division. Under his guidance, Codestone has thrived and navigated through the dynamic IT landscape, growing to 250 team members based in the UK and in 8 other countries, 6 lines of business and over 700 customers.
Outside the office, he cherishes family time, enjoys live music, in particular Codefest (Codestone's annual music festival in Dorset for team members and friends and family), and maintains a passion for running.​
Linkedin
We should be talking.

It will be worth it.
Or let's talk about how we can help you now.