CRN Network adds us to their Rising Stars
We're excited to be named as one of the UK tech channel's most dynamic, profitable and fastest-growing firms by The CRN Network. CRN Rising Stars 2020 highlights some the UK's best rising stars across resellers, MSPs and consultancies in its recent VAR 350 report and explores their DNA to discover why these providers are so successful with their growth and profitability.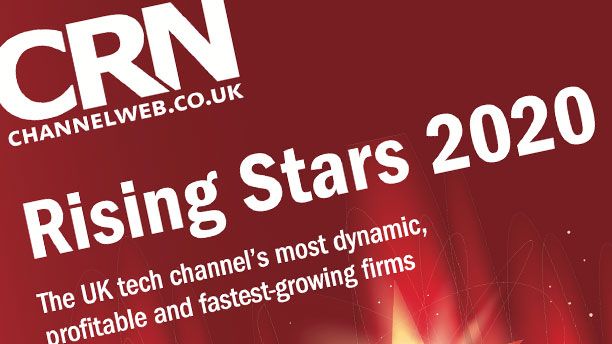 Doug Woodburn editor of CRN said in his article "The UK channel is chock-full of fast-growing, highly profitable firms that are embracing transformative change, and we hope that this report serves to map the genetic make-up of some of its most successful protagonists."
The 10 per cent club is for firms ranked outside the top 100 and with sub-£40m-revenues that are more profitable than their larger peers. Ranking 250th by revenue in the VAR 350, and 7th in the 10 percent club, Codestone is listed as one of the most profitable firms in the report achieving a double-digit net profit margin in its latest financial year. Codestone also recently won recognition from SAP for generating the most SAP Business One revenue of any UK partner in 2018.
So what is the secret of Codestone's success? We asked Dan Hobson, our Chief Commercial Officer:
"Our recent financial performance comes about from years of re-investment of profits back in to the business and moreover a focus on the customer's experience and their desired business outcomes. As much as possible, we deliver projects on time and on budget. We go on the journey with our customers, helping them transform their businesses and finding ways to maximise efficiencies.
Good customer experience should involve a smooth handover from sales into project management and then from projects into support and service. Those are areas where detail can easily fall through the cracks and create inefficiencies, costs and ultimately customer dissatisfaction.
These are things we pay attention to and have worked incredibly hard to excel in over the last 22 years. Our many published client success stories bear testament to that. And that's why we're absolutely delighted to be in the 10 per cent club".