Codestone is pleased to announce that it is sponsoring Boscombe Albion FC Under 8s boys team, which plays in the Bournemouth Youth Football League (BYFL), for the 2014/15 season. The sponsorship will provide the team with a brand new football kit as well as new training jackets to protect them from the elements prior to and after matches.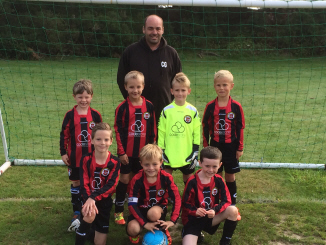 "It's really great to have a local company like Codestone get behind the team. The squad needed a new kit as they had outgrown the old one," explained Caine Gill, U8s Manager, Boscombe Albion FC. "It means that the boys will now have a great new kit to play in this season as well as new rain jackets to turn up in. We would like to thank Codestone for its support."
"Successful organisations are in a privileged position, and we believe it is their social responsibility to give something back. An integral part of Codestone's philosophy, therefore, is to provide support and opportunities to others outside of the business," said Dan Hobson, Commercial Director, Codestone. "We help a variety of charities through donations and look to take an active role wherever possible with our local community through sponsorships such as this one. We wish the team the best of luck for the season."
Boscombe Albion Football Club was established in 1972 and was a founder member of the Bournemouth Youth Football League. The club took its red and black striped kit from Bournemouth & Boscombe Athletic FC, which in the same year changed its name to AFC Bournemouth and adopted the kit of AC Milan. The club achieved Charter Standard in 2003, has just been awarded Community Status and continues to offer football to boys aged 6 to 18, and girls from 8 to adult.
Learn more about Codestone