Six weeks into her epic journey and with Christmas on the horizon, Pip Hare continues to battle the elements of the sea as she sails single-handedly around the world in the Vendée Globe 2020. In fact, the extreme test facing Pip is so immense, the race is nicknamed 'the Everest of the ocean' and in Pip's own words "it challenges every aspect of what it means to be a human-being."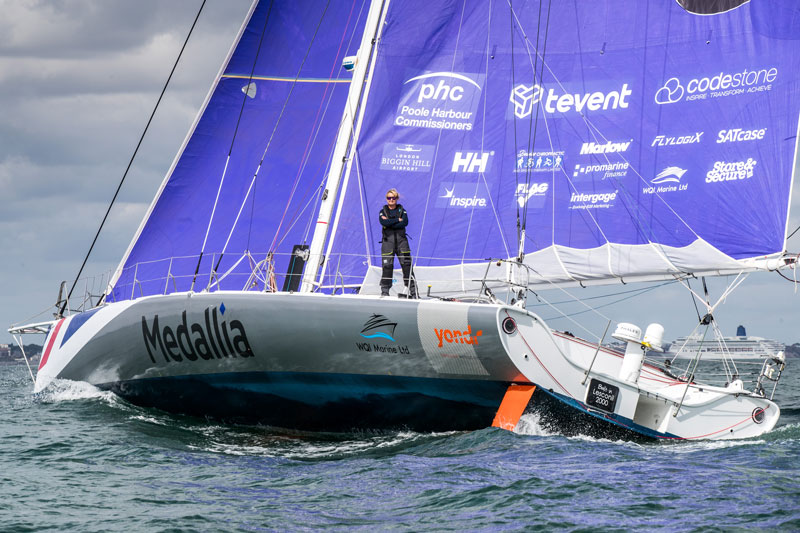 The whole nation has experienced isolation this year due to Covid 19, but Pip's remoteness will test her endurance to the limit. She explains "I will be navigating my 60ft IMOCA, alone, through the most remote waters in the world. It is said that at some points in the Southern Ocean I could be nearer to another human being on the International space station than on any terrestrial land mass." So what will life be like on the boat for a terrifying 3 months alone?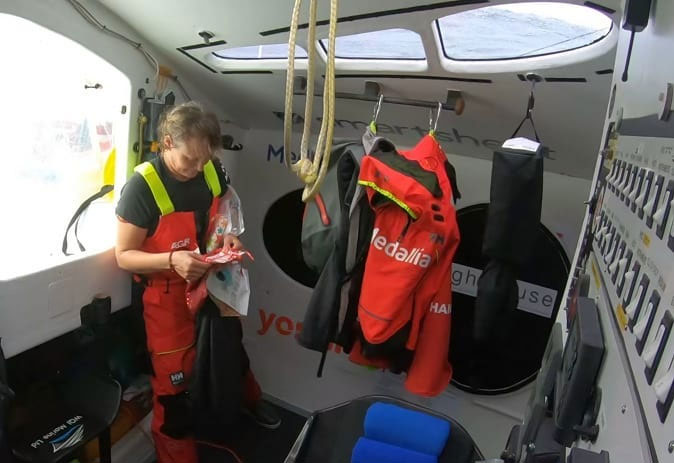 The multi-purpose cockpit
Pip has the whole boat to herself, but she is spending 75% of her time in the cockpit which acts as her living quarters for the journey. Although this area is small, it is extremely well kitted out to make it multi-functional. It houses all the high tech equipment including electronics, computers, radar satellite and protection systems to help her navigate and monitor her journey. All Pip's food supplies are also stored in this small area as well as a place for food prep, cooking and eating. She only has a bucket for her bathroom facilities and a basic chair and bean bag to have a nap.
Getting enough sleep
Pip needs to be active and alert 24 hours a day, so there is no time to go to bed for the night. Catching only 30 mins of sleep at a time to re-boot her energy levels, Pip is working to her own time clock to ensure she is mentally and physically strong enough to carry out her day to day duties and cope with any problems that might arise. She's very aware that she mustn't cross "the red-line" which is total exhaustion and knows that by power napping and sleeping for just 10 mins, will make her 200% more effective. Self-monitoring has never been so important to ensure her cognitive skills remain high and she remains mentally strong and upbeat. As Pip explains, "mentally I'm prepared, it's not a new thing as I've had 10 years of practice, training and learning."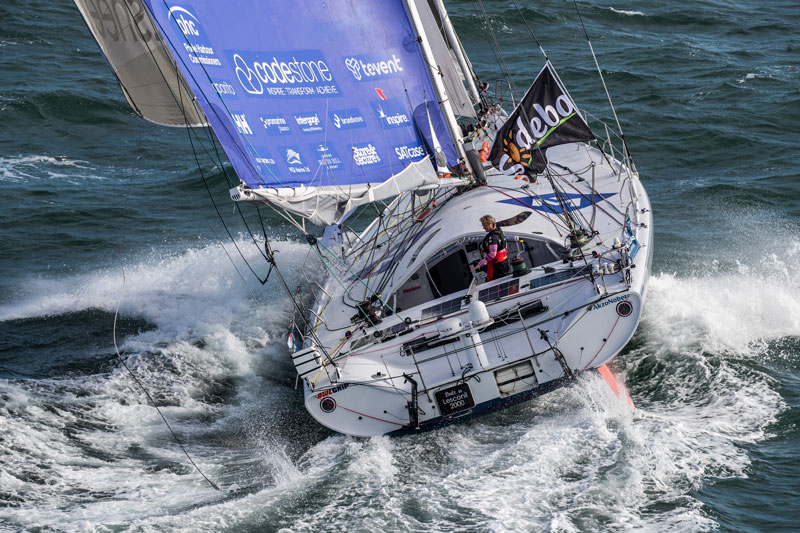 Planning and communication is key
Similar to running any business project, she is highly organised, keeps calm and controlled and uses her problem-solving skills to remain on course. By having pre-planned systems and procedures in place helps her cope and ensures that she and her offshore team know exactly what is expected of them during the race. Timings of her daily calls have already been planned to take into account different time zones to ensure there is someone at the other end of the phone when she makes her calls. Clear communication is key to a successful project and this is no different to life on board the boat. The Information communicated needs to be focused, concise and honest and the right person or expert needs to be involved so they have the tools to help. Pip needs to tell her team when she could be putting herself at risk, such as going overboard to make repairs or climbing the mast. This means that the onshore team can act quickly if there is no response from the boat and can put an emergency plan into action. Message systems are also put in place to easily share information, with real-time data being very important as conditions can change extremely quickly.
The Codestone Team are excited to continually support Pip on her quest to sail around the world. She is working tirelessly, 24 hours a day, taking advantage of access to the right equipment, latest technology and on-hand expertise. Even though she is alone on board the boat, we are all following her closely, reading every blog and following her progress through all her ups and downs as she continues the race through the Southern Ocean.
At this time of year, Codestone would like to take his opportunity to wish Pip and her team a very Merry Christmas and we look forward to seeing what challenges and opportunities the Vendée Globe may bring in 2021.