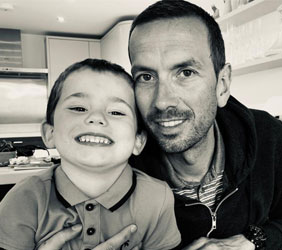 Codestone is pleased to announce that Sam Bursey has joined the team as its Chief Financial Officer. Sam's wealth of financial experience encompassing a wide range of projects, including the London 2012 Olympics, means he is not only looking forward to helping the business grow, but also helping to build the ultimate team at Codestone to guarantee success.
The long road to the Olympics
Sam knows Dorset very well, as this is where he grew up before he headed off to university to study Accountancy. Following a comprehensive graduate training programme at British Steel in North Wales, Sam moved to London and spent nine years at Capita working his way up to Finance Director. He then joined Deloitte to work in a plethora of different areas within Finance Consultancy, and it was here where life became a little more interesting.
Sam had the ultimate four-year experience heading up the Accounting Services team for the London 2012 Olympics. Knowing that three predecessors had already failed at the role, Sam knew the challenge he faced was at a scale he had never experienced before. Appointed Head of Accounting Services within Financial Control, Sam inherited a small team which he needed to grow to the size of a FTSE 100 finance department, so the pressure was on. Reporting into the Head of Financial Control and CFO of LOCOG he made such an impression in his first six months, that his contract was extended to oversee all financial operations leading up to the Olympics including all the Test Events one year out to the Opening Ceremony. The stakes were high as not only was it the biggest project Sam had encountered, but was also probably the only one that had an immovable deadline day of the Opening Ceremony! The project had to be delivered on 24thJuly 2012. It was then that he realised that to achieve this goal, it was imperative to build the best team possible. We all know that the London Olympics was an amazing success, but so were the teams behind the scenes. So much so, Sam and his team won their equivalent of a 'gold medal' by winning the prestigious Business Achievement Award. It was given in recognition of the fact they oversaw the first Olympics in history to be delivered on budget and on time, as well as becoming the first all-inclusive games by giving the Para-Olympics equal recognition. These fundamental project management skills learned from his role in the Olympics will be invaluable to Codestone to ensure the financial strategy is executed.
Exciting Challenges Ahead

After the glory of the Olympics, Sam returned to Dorset and with his background in technology was approached for the role of Chief Financial Officer. Sam recognises the importance of this role in this dynamic industry, as he believes it is the CFO that completes the triangle between investors and the Codestone Board to ensure the company grows in the interest of all parties.
So, what challenges does Sam think he'll face? Well, obviously he wants to ensure Codestone can sustain accelerated growth over the next few years, but he doesn't want this to be at the detriment of its people and culture. Financial growth should go hand in hand with non-financial measures and he has already witnessed the great team bond the company has, which he wants to nurture further. Sam prides himself on successfully managing teams and believes this is where his experience can really make a difference. His undertaking of numerous acquisitions, the restructuring of companies in a wide variety of industries as well as upscaling projects such as the Olympics where he was in charge of 4,000 people, then 70,000 people and then back down to dissolving the entire business, has given him a multitude of skills he wants to transfer to his team.
It's not all work and no play
But does his full-on work schedule leave him to have any free quality time? Absolutely yes, but maybe not as quiet and relaxing as one would expect. Although Sam enjoys family time, he is in fact a mad keen road biker who spends a lot of his leisure time ascending and descending the highest mountains in the Alps and Pyrenees. This sport may sound extreme, but it is fantastic for his mental health, giving him the perfect outlet for more quality thinking time.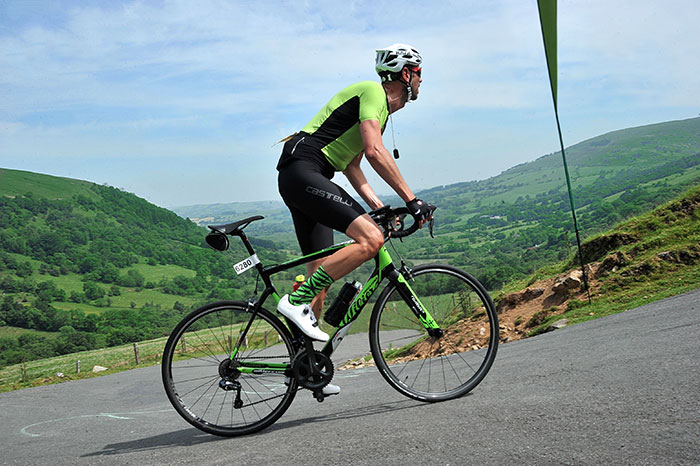 Always up for the next challenge, he is already in training for the Paris-Roubaix which is considered one the most gruelling bike events in the calendar. Set over 100 miles, the race is predominantly over cobbled ground and is normally beset by horrendous weather conditions, meaning only the brave and fittest will complete it and so could turn out to be one of Sam's most difficult challenges yet.
Going for Gold
Sam's inspiring and diverse career and his ambitions to grow both personally as well as professionally, means Codestone is definitely in safe hands. Sam believes he can transform the way people work to make them the ultimate team players and remember, he's got the Olympics to prove it!
Read about Sam's appointment featured in these media outlets:
Market Watch
ProNews
The World Insiders