Why Codestone is backing Team "Like a Girl" as they face their next extreme challenge – 250km of desert footrace.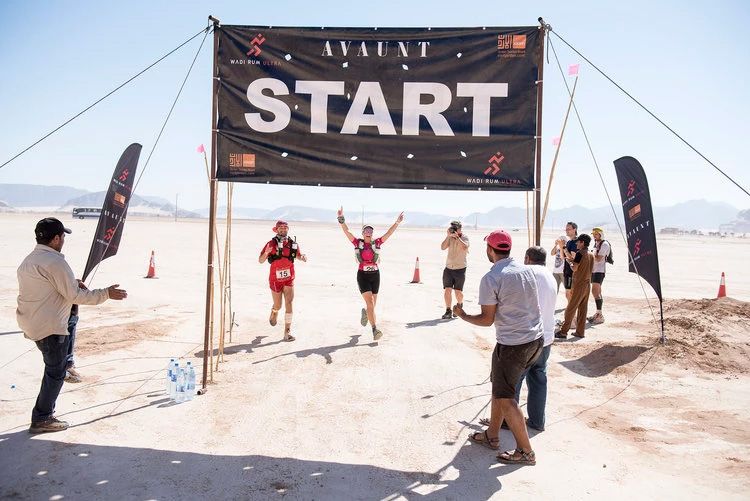 Codestone is sponsoring a group of 13 young women to run what has been called the toughest footrace on earth. 5 days, 250 km and desert conditions – the Wadi Rum Ultra 2018 in Jordan is the ultimate achievement in endurance sport. This is the story of how and why Codestone support Team "Like a Girl" that goes beyond your average sponsorship deal.
In 2015, two girls set out to become the youngest and fastest females to row 3000 miles across the Atlantic Ocean. It did not go well. Extreme weather conditions and damaged equipment meant they ended up being rescued. For skipper Lauren Morton the fact that they had failed to complete the race – despite all they had endured physically and mentally – 'ate away at her soul'. She knew they needed to finish the race, and finish well. What happened next would change the trajectory of her life and create a new platform for positive change.
Changing perceptions
Lauren explains how Team Like a Girl (TLAG) came about: "The second time round, I wanted there to be a purpose behind rowing the Atlantic Ocean that would go beyond my own personal achievement. I looked at different causes and social movements and kept coming back to the theme of female empowerment and encouraging equal rights, especially in adventure and endurance sport, which is extremely male dominated. I wanted to set the benchmark for what women could achieve – and not just in the ocean rowing community. I wanted to change perceptions about what women are capable of. The inspiration for the team name, was inspired by the Always #Likeagirl campaign that turned into a symbol of female empowerment challenging how society uses the expression "doing something like a girl' in a derogatory way.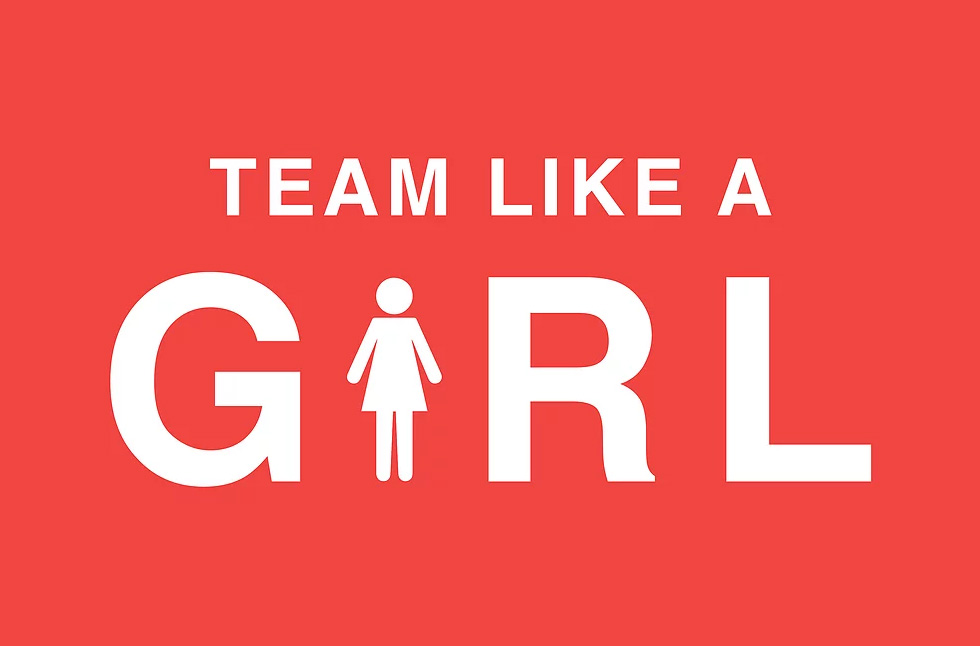 "So often as girls we are brought up to hold back. Our parents and educators want to keep us safe, our schools lack funding to invest in supporting 'ordinary' girls, the ones that are not in the "A team". There are always plenty of reasons not to do more. I wanted to change that. But we needed a sponsor."
Lauren met with many potential sponsors and was turned away. The initial failure created a lot of negativity. The CEOs and potential sponsors – mostly male – that she met were very forthright in saying "I will not sponsor you because, fundamentally, I think you can't do it". It was a hard pill to swallow.
Then Lauren met Dan Hobson and Jeremy Bucknell, Codestone's Chief Commercial Officer and Chief Executive. She says: "I told them the story of our rowing experience, how we intended to do it again and why. Their reaction went something along the lines of, 'That's completely crazy. We love it.' The important thing to us is that they really believed in us, in our message, and in what we were doing. That meant a lot to us. I believe you meet people for a reason at just the right point in your life. When we started to learn more about Codestone and their brand values: Inspire, Transform, Achieve, we identified with them completely. It felt they were hugely aligned with what we were doing. It also mattered to us that they were decent human beings."
Codestone sponsored the Row Like A Girl team who not only completed the 3000-mile challenge across the Atlantic Ocean, but came second out of 26 teams, breaking two world records.
A new challenge, new terrain
With a spectacular history of success now behind them, and having created the momentum for a new "Like a Girl" platform for empowering women, Codestone is now supporting the team in their next challenge: the Wadi Rum Ultra – an extreme footrace that takes place in Jordan on 5-10 October, 2018.
"Run like a Girl" wasn't just about finding the toughest race out there. For Lauren it was important that the next big challenge was one that everyone could relate to. "When you run, there is no equipment, no boat, no bikes. It's just your body and you're putting one foot in front of the other. Everyone can relate to how hard running is. It's always tough no matter what the distance is. There's always a point when you think, often around the half way mark, that you really just want to stop. That's when self-belief comes in to play – Can I do it?". She believes there is nothing different about herself, or any of the girls taking on the challenge. They have no Olympic training and they're not professional sports women. "At the end of the day when you strip everything down, the only thing we have is the mindset and belief that tells us we can do it. That is what this is about."
She says it annoys her when the other women she meets say: "Oh, I could never do that!" "Yes, you can! People think we have some special talent or human power. We all have it. We can all do it. We just need to ignore our inner critic. I've just been lucky to have people like the team at Codestone who've believed in me enough to make it happen."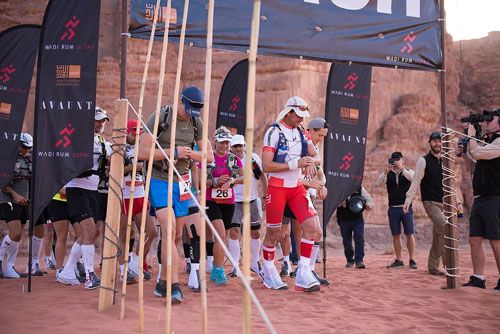 Shared values
For Codestone, continuing their support to Team "Like a Girl" (TLAG) makes complete sense. Dan Hobson explains: "As a values-driven organisation it's important to illustrate the values we stand for as a brand. TLAG embodies the spirit, the mindset and the values we share at Codestone. Not accepting failure as the end of the journey, aspiring to go where no one else like you has been before, and achieving something no one else believes you can achieve, are exactly the type of behaviours we admire and uphold at Codestone. It is what it takes to transform performance. Knowing TLAG and how much they believe in why they are doing this, makes us extremely proud to support them."
Wadi Rum is known as the "Valley of the moon" with spectacular landscape, magnificent nature and vast starry night skies. The physical endurance will be miserable, so it needed an environment to make it as enjoyable as possible. Lauren and the team are preparing for the challenge by getting acclimatised to high temperatures, doing Bikram yoga to stretch out, and prepping mentally and physically. More importantly, they are taking time to bond as a team. As Lauren says, "Ultimately, the team spirit, and the relationships we have, are what will get us through."
Go TLAG! We believe you can. We know you will.