As part of SAP's continuous improvement programme, we would like to take this opportunity to highlight further enhancements to the SAP Business ByDesign solution in release 2202. These updates deliver benefits for sales and marketing, project management, service delivery and accounts payable functions. Sales & Marketing For Sales and Marketing, or any users involved in Customer Relationship Management (CRM), the following enhancements have been delivered: Supplier/customer changes notifications Notifications can now be triggered for users, informing them when changes have been made to supplier or customer accounts, keeping them up to date even when they are out of the office. It is possible to specify which fields will trigger notifications when they are changed, for instance address, contact details or bank accounts. Notifications can be sent via Microsoft Outlook if this has been integrated with your ByDesign solution.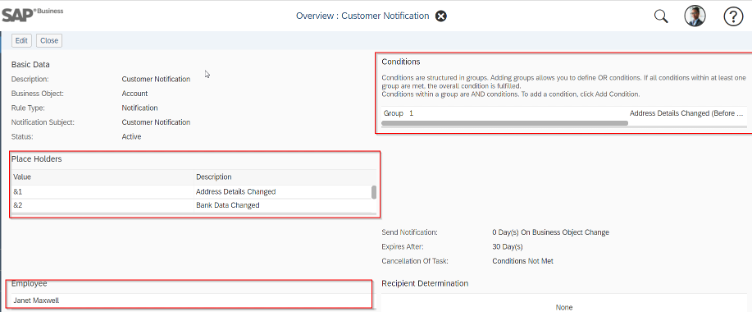 Intelligent business card scanning It is now possible to scan business cards directly into SAP Business ByDesign to create new leads, customers or contacts. Sales staff can capture details directly from business cards using the mobile app, removing the need for laborious manual input when they return to their desks. See how it works here Projects and service delivery Enhancements to projects and service delivery have been included to increase efficiency and provide managers with the tools to better manage resource allocation. Assignment visibility The resource calendar has been updated to show the specific projects or service orders that resources are assigned to, providing managers with a clear picture of resource workloads.

New feature – dispatching board The service order WorkCentre now has a new feature called the Dispatching Board. This screen shows managers both available resources and any unassigned service orders, allowing the efficient allocation of appropriate resources to outstanding orders. SAP is currently working on additional functionality to automatically assign the right resources to open orders, and will be available in the next release.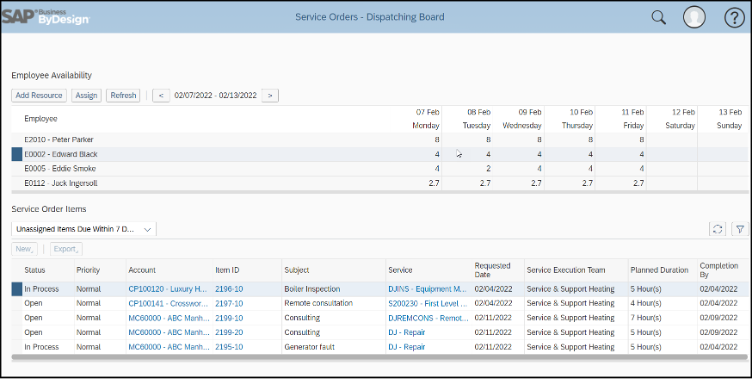 Accounts Payable To streamline the labour-intensive process of capturing and processing supplier invoices the following enhancements have been made to SAP Business ByDesign's invoice scanning process: Coloured bounding boxes When reviewing supplier invoice documents in Business ByDesign it is now possible to clearly identify data that has been captured via scanning. Header information is highlighted with blue boxes and item data in orange, quickly identifying scanned data for AP users. To confirm which data has been populated where, users can now click on a field in the invoice document and the corresponding scanned data item will be highlighted on the right side of the screen. These changes allow AP users to quickly review scanned invoice data for accuracy.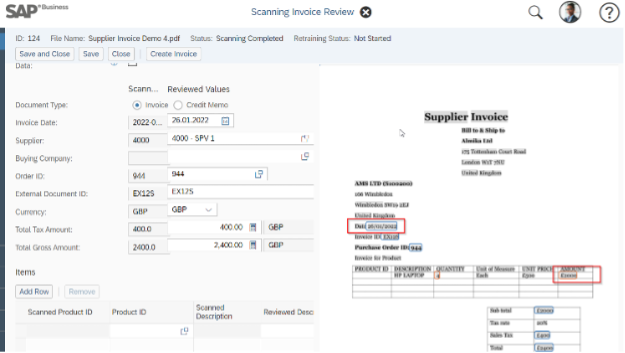 Corrections to scanned data In the event that data has been scanned incorrectly or mapped to the wrong field, corrections are now easily made by left-clicking the relevant field in the document, annotating the item value and mapping it to the correct field in the scanned document.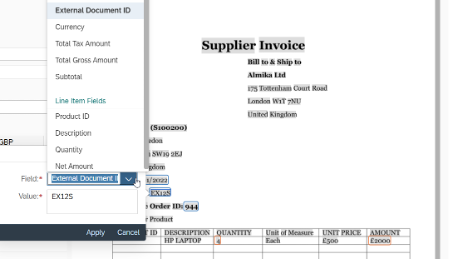 These enhancements will considerably speed up the supplier invoice review process and allow real-time correction of any issues with the scanned data, increasing efficiency and data accuracy. SAP continues its programme of continuous improvement with this latest release, keeping your business competitive and in control.