Codestone helps St Eval Candle Company to deliver complete visibility of their business with SAP Business One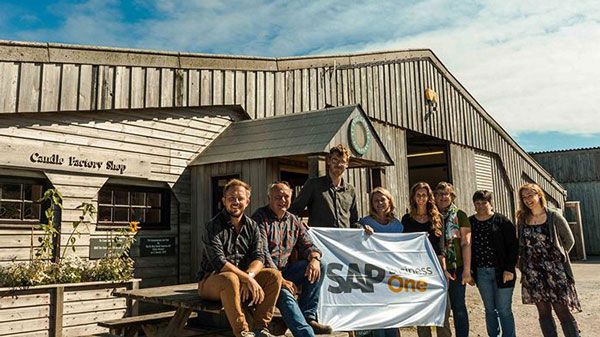 St Eval Candle Company will gain greater control from the integration of their key processes from accounting and CRM to ecommerce, purchasing and production.
Codestone has been selected to deliver SAP Business One to St Eval Candle Company, manufacturers of luxury scented candles based in Cornwall, UK. The robust solution which includes ongoing support will enable the company to have full visibility and integration of its key processes including the online shopping platform which it runs through Shopify, as well as integration with other third parties such as Codeless.
"The Go Live of SAP Business One represents a new chapter for St Eval Candle Company and we are looking forward to working with Codestone and SAP over the coming years. These are exciting times for our company." Harry Young-Jamieson, Director, St Eval.
St Eval will benefit across a wide range of business areas including improved stock management, profitability tracking and manufacturing processes all of which are run directly out of its Cornwall site.
Cultural fit played a major part in the rigorous selection process as St Eval wanted an SAP partner they could trust and work with as the business grows. In Codestone they found their local SAP partner who could deliver a business solution that will give them control over their operations.