Designed for small and medium businesses, SAP Business ByDesign enables you to streamline operations, cement customer loyalty and increase profitability.
1. Comprehensive Business Suite
Ideally suited for SMEs and subsidiaries of large corporations, SAP Business ByDesign is a complete, integrated suite that can run your whole enterprise – financials, human resources, sales, procurement, customer service and supply chain. This allows you to collaborate across departments with end-to-end business processes that streamline work and minimise data entry, enabling you to cement customer loyalty and increase profitability.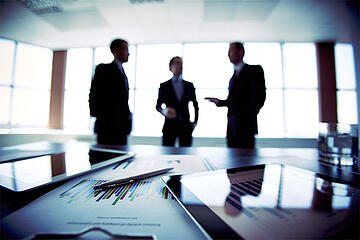 2. Reduce Costs
SAP Business ByDesign is a software-as-a-service (SaaS) model enabling you to benefit from cloud computing. This makes it easy to deploy, easy to adopt and doesn't need any additional investment in IT infrastructure and staff. With no IT data centre to manage, and with all-inclusive support and maintenance from SAP, small and midsize enterprises can dramatically accelerate time to value, enjoying low monthly fees and no upfront capital investment.
3. Increase Productivity
SAP Business ByDesign is extremely easy to use thanks to simple navigation, configurable dashboards and interactive graphics. User adoption can be accelerated via its built-in learning, help, and support tools and users' interfaces and dashboards can also be personalised based on their roles and preferences to help improve productivity. Seamless integration with Microsoft Office also assists with user adoption.
4. Get Real-time Insights
Built-in real-time analytics provide a 360-degree view of your business, so you can quickly identify and act on areas for improvement and innovation. Ad hoc reporting is also available through SAP Crystal Reports and Microsoft Excel. And, with built-in support for mobile computing, you gain secure access to your business processes – anytime, anywhere, on any device. You can spend less time running IT and more time running your business.
5. Highly Adaptable
SAP Business ByDesign lets you start small and adapt quickly as your business expands – locally, regionally, and even internationally. It is designed to minimise disruption and reduce the risk and complexity that can prevent you from developing the business when growth opportunities arise. With the benefit of the solution's software development kit it is possible to deploy specific solution add-ons, build cloud-based applications or extend the system's capabilities, enabling you to adapt the software to suit your business requirements.