Financial directors are a vital cog in any company and need to have a clear grasp of the finances for a business to succeed. Accounting knowledge, cash management skills, and the ability to manage the financial function are prerequisites – there is no argument. However, increased competition, tighter government regulations, and rapid technological developments are placing greater demands on them and they need to have a much broader skill set.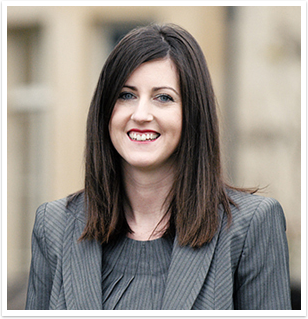 Debbie Seeley, Financial Director at Codestone, outlines the key qualities that a head of finance should possess.
1. Honesty and Integrity
Strong ethical attitude is a fundamental aspect of being a good financial director. As well as adhering to accounting standards, you need to have integrity and be honest in everything you do. This was instilled into me during my training under the tutelage of my first financial director, and is something that I have adhered to from day one. If you stick to these standards you will gain the trust and respect from everyone you deal with. This attitude should definitely be adopted by the entire department.
2. Commercial Skills
It is not really feasible to be just an accountant these days. The business is constantly changing and you need to have a strong understanding of company operations and every aspect that is driving performance in the business. You need to be adding to the business not just reporting, looking at new ways of making the company succeed and thinking ahead. What investment is required to launch a new product or service? Where is the money coming from? You need to understand the key indicators and make sure you have all the information at your disposal.
3. Interpersonal and Communication Skills
Effectively communicating the financial status of the company, from the board and staff to stakeholders and the outside world is obviously essential. To achieve this, however, you ideally need to adapt your language to suit the people in front of you and present the data in a way that is relevant to them. Providing realistic examples that they can understand and are relevant to their positions will help convey the message and provide transparency in the data you present.
4. Vision & Leadership
You need to be strong, decisive and make tough decisions. At the end of the day you are ultimately responsible for the financial security of the business. By exploring every eventuality presented and understanding the market and business objectives, you will be able to clearly define and generate your own underlying objectives. This will hold you in good stead to move forward with confidence and force through any decisions or actions that need to be taken.
5. Risk Management
Companies often need to move away from a standard product or service and take a calculated risk on a new opportunity to help grow the business and drive it forward. As long as this is well researched and all considerations are accounted for, including input from all department directors, then managing the risk should be straightforward.

6. Self Confidence & Fearlessness
There will come a point when you might need to take a stand against the board, CEO or MD for financial reasons, and therefore you need to have the confidence and self-belief in yourself. You are accountable for the finances and books balancing, so you need to be completely compliant, adhere to integrity and make sure the accounts are in order. After all, it is you that will be sitting with the auditors on a regular basis.
7. Strong Team
A successful financial director will have a good team around them, supporting them in everything they do. Most importantly, the team will adopt the same ethics as you and follow all the habits outlined above. The best way to achieve this is to constantly develop team members by supporting and nurturing them. Put them through exams, help them study and put it into practice on a daily basis, therefore enabling them to understand how it works in a real world scenario.