It seems that every day someone is coming up with an idea for automating something new. Driverless cars. Domestic appliances all controlled on a single chip. Crumbs, we'll have pilotless aircraft soon. That'll be the day I stop flying (I don't much care for it anyway).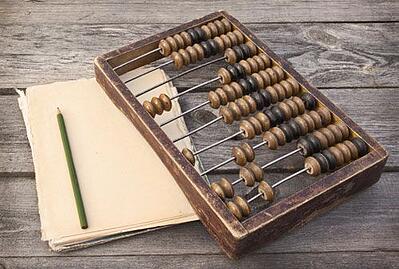 It's much the same with modern accounting systems. I first got into the world of PC-based accounting systems in 1984; a couple of years after the IMB PC XT appeared.
I remember the promotional posters – Charlie Chaplin holding a red rose with the slogan "a tool for modern times". I was amazed to find systems that balanced and automatically produced reports. Where would it all end?
Automated MRP
Well, it hasn't ended. These days, accounting and financial management systems can just about run themselves. Just imagine a business where all sales come in via a website (so the customer does the data entry for you) and all purchasing is automatically initiated by a material requirements planning wizard that runs every night and generates purchase orders that are electronically sent to suppliers via EDI (electronic data interchange).
Add to that a couple more wizards – one that automates payment processing and another that creates incoming payment transactions from bank statement data – and your accounts department doesn't have very much left to do, especially if there is a final wizard that automatically churns out a suite of accounting reports each month.
ERP Processes
But this can lead to a false sense of security. As a qualified accountant, who worked as such for several years before becoming an ERP systems consultant, I developed a 'feel for the numbers' by manually compiling my monthly figures on a real spreadsheet – a sheet of paper with rows and columns!
I firmly believe there is no substitute for this. So, however clever your ERP system is, make sure you have a process surrounding it where responsible humans sanity check what the system is doing and the numbers it's churning out.
Modern systems have lots of tools to help you do that – the approval, alerting and exception reporting systems available in SAP Business One are good examples. Design and use them wisely to ensure that outputs from the system such as purchase orders, payments and reports don't go out unless someone can vouch for their content.
We accountants have handed a lot of responsibility to our computerised accounting systems, but we must remain responsible for what they do. At Codestone, we can help you design your SAP Business One system to strike just the right balance between automation and accountability.