A lot of organisations are currently taking a closer look at their IT in light of all the publicity surrounding the move away from Windows XP, the increased onus by regulators on UK bandwidth availability, BYOD etc., and this is raising new questions and concerns.
The traditional approach to IT in small-medium companies has been one of needing local IT, but beyond email, not really knowing what it does. Over the past 10 years, systems such as SAP Business One have become integral to how companies operate. Email is a core service, users are more mobile, front end devices are smaller and users are generally more demanding, noticing when internal IT systems fail or falter.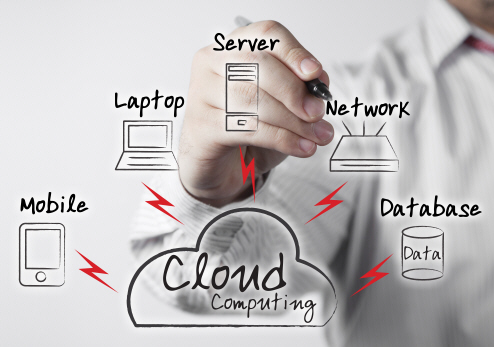 IT Infrastructure Pros & Cons
Many companies either can't afford to have dedicated internal IT staff or like the flexibility and accountability afforded by having a 3rd party look after their platform and users. A lot are being told their Server OS is no longer supported, the new system needs more resource, the landlord is not looking to renew the lease or countless other reasons why IT makes its way onto the monthly board meeting minutes.
The question is, do you look at a traditional refresh involving new servers, storage, backup, or take the opportunity to look at full cloud?
Both have pros and cons, but the important thing is to detach yourself from the immediate requirement and think more strategically about the direction the business is looking to take.
Will we be looking to move site in the next 3 years?
Do users need access from multiple or mobile locations?
Will Web services such as Salesforce.com be part of our future?
Could we function if we lost our local comms in a fire?
These are strategic business questions that may dictate the direction you go down.
On-premise Infrastructure
On-premise has the advantage that a company can lose internet connectivity and local users can still access their systems. They can't email clients, receive PO's or connect to cloud services, but if your business can live on processing local information and phone calls then fine.
The other advantage is that, commercially, you typically have a one off cost for hardware/software and low recurring Opex. The down side is the constant updating of operating systems, patching, somewhere to keep the kit with air conditioning, sufficient physical security and what happens when it goes wrong.
Either someone has to come to site, connect remotely or someone has to be talked into describing the issue: Are the cables in? Are the lights flashing? etc. You'll need to consider backup and disaster recovery (not the same thing) and understand how much data loss your company can cope with.
Cloud Computing
Cloud has been hijacked as a term and touted as the next evolution in IT. Clearly there are benefits from accessing a Web-based CRM system from any internet connected device, which therefore negates DR and backup.
Office 365 is not perfect but, for many, provides an attractive alternative to local Exchange servers and complex licensing plans for Office. Users in any connected location can access all their services and data increasing mobility, encouraging BYOD uptake and ensuring the systems are always kept up to date and patched.
The trade-off is that your data is not under your physical roof, you always need a connection to work and the cost model is one of ongoing rental rather than a one off payment. Some organisations are unable to use cloud due to clauses instigated by their customers citing data security – effectively making the decision for them.
Of course these are just a few of the factors that need to be considered when comparing on-premise with cloud. As specialists in both areas, Codestone can offer advice and maybe take away some of the confusion. Feel free to contact me via [email protected] and we'll see which model fits.