Infrastructure as a Service (IaaS) provides businesses with Enterprise-level IT services for a fraction of the cost and with little or no capital expenditure. IaaS, which is one of the three main components of cloud computing – the others being PaaS (Platform as a Service) and SaaS (Software as a Service) – is an ideal solution for SMEs that don't have the time, space or resources to purchase and manage their IT system, or for companies that are experiencing rapid growth and require a scalable, resilient and future-proof IT infrastructure that can accommodate expanding requirements.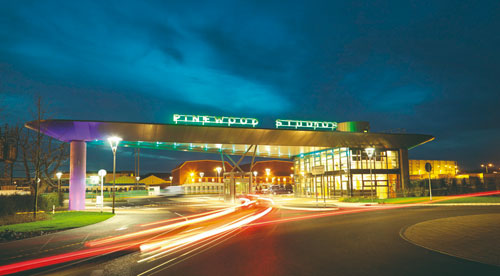 IaaS is a cost effective solution as it enables organisations to rent IT infrastructure on a month by month basis, giving them access to the very latest, best of breed products without having to succumb to upfront capital expenditure (CapEx). Organisations only have to pay for the computing products and resources they use.
This facilitates the move towards an operational cost model (OpEx) and allows simple calculation of the maximum per-user costs. Once this figure is established, the organisation can easily budget for and add new users as the business grows, making it efficient and flexible.
Running costs are radically reduced with an IaaS infrastructure as the business doesn't have to concern itself with providing space for the hardware, budgeting for power costs or installing cooling for the servers. With the hardware offsite businesses are also protected against any accidents, natural disasters or criminal activity.
Cost saving through virtualisation
Darren Woolfson, Director of Technology at Pinewood Studios, described the benefits realised by adopting an IaaS infrastructure: "Firstly, we now have a robust infrastructure based on leading technologies which offers us the ability to flex our infrastructure as and when we need. This new infrastructure has been designed to incorporate a high availability and disaster recovery strategy.
"From a day-to-day perspective the management of user's environments is now centralised which has saved us many man hours of admin based tasks. Pinewood has realised tangible cost saving through the virtualised strategy; from buying lower volumes of expensive hardware through to operational maintenance including space and cooling."
Data centre resiliency
Having the hardware located in a resilient data centre protects businesses in the event of a power outage at the business address, which is extremely beneficial if workers are working remotely or customers access the servers or website.
If a server or network switch happened to fail, the data centre would remain unaffected due to the contingency plan and resources at its disposal. Even if the actual data centre suffered an unexpected failure, an IaaS service will have secondary and tertiary centres to ensure continued online function.
With a third party managing the day-to-day running of the infrastructure, including applying all server hardware upgrades, monitoring the stability of the system and providing physical security, this allows company directors or owners to concentrate on actually running the business rather than worrying about the technology, thus improving productivity and workflow.
Low maintenance, low cost

Team24, a leading healthcare recruitment specialist, was one such company that was expanding rapidly and needed the flexibility that IaaS provides. As a 24×7 operation, it was important for Team24 to eradicate any downtime which it had previously been experiencing when system maintenance was needed and therefore decided to adopt Codestone's Cloud IaaS platform.
"By utilising an IaaS platform, we now have a completely different attitude towards our IT infrastructure," explained Avin Talabani, Team24. "What was once a resource heavy internal departmental function has turned into a low maintenance, low cost, highly available monthly service. Team24 can focus more on core business and now enjoy the scalability to expand and shrink with minimum effort as and when we require."