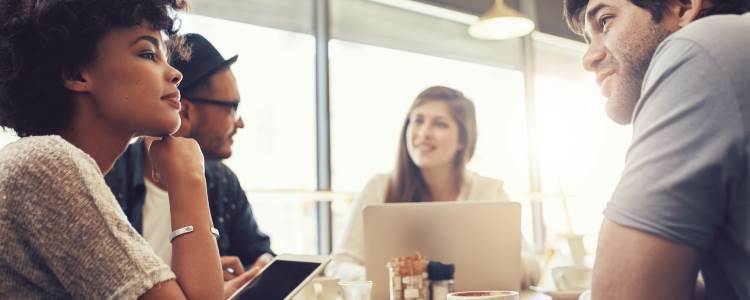 Even the most comprehensive and tailored IT solution is only as effective as its service availability. If your business has experienced patchy and unreliable IT performance, you'll understand how frustrating and time-consuming repeatedly having to get your systems back up and running can be.
At Codestone, we aim to supply service uptime your business can rely on around the clock. We've been providing SAP and Cloud IT services for nearly 20 years, and in that time we've developed a meticulous and systematic approach to service delivery. This approach works, so much so that we can assure our customers 99.9% service availability, enabling them to concentrate on running their businesses.
Here's how we deliver service availability that won't let your business down.
Secure UK-based datacentres
We provide all of our IT solutions from a number of fully-managed datacentres located around the UK, so whatever service we supply your business with, you know it comes from a secure and expertly supervised environment. Our Cloud IT allows access to cutting-edge physical and virtual servers capable of hosting and seamlessly rolling out your entire IT infrastructure as a service, from databases to websites, email to office applications.
With a range of flexible Cloud IT services, including part cloud / part on-site hybrid set-ups and scalable file storage with enterprise-grade security, we work with you to decide which elements of your business IT to migrate. Our specialist teams can then transfer over your selected data systems swiftly and faultlessly for zero disruption.
A bespoke approach to IT infrastructure
Every business is different and at Codestone, we recognise that a one-size-fits-all methodology to IT services simply won't work. That's why we take the time to understand your business and its unique requirements before recommending an IT solution that's aligned with your objectives and able to adapt as your business develops.
In this way, our ability to provide a reliable service is aided by the fact that we base our advice on your specific business needs. We make every effort to deliver your key SLAs to your timeframe, action your system change requests as your requirements shift and keep you informed as to how your system users are adjusting to your new IT solution through adoption reporting.
Specialist managed services
At Codestone, we not only design and implement a made-to-measure IT solution for your business, we make sure it stays running at optimum capacity. Our customers benefit from a complete managed service from our SAP and IT infrastructure experts – we ensure updates are carried out, routine maintenance is undertaken with no interruption to service availability and performance level.
This alleviates the demand on your in-house teams and gives you peace of mind that your systems and data are in safe hands. You can access your essential business information from any device whenever you need to, knowing it is professionally managed, backed up and stored.
24×7 expert support and monitoring
No system is perfect, but we do our utmost to ensure our service availability is as dependable as possible. A large part of this comes down to the ongoing specialist support we offer, which is accessible anytime day or night, whether you need technical help, to ask a usability query or to report a system fault.
However, thanks to our continuous real-time monitoring of your IT systems, a system fault should be a very rare occurrence. We leave nothing to chance; pro-actively checking for issues that could become problematic and in many cases, fixing glitches before you are aware of them. Our customer Support Portal also allows you to oversee the live status and performance of your systems any time.
When problems do crop up, we respond rapidly and with expert knowledge, so your business can keep doing what it does best with a minimum of interference.
So, there's no need to put up with the erratic IT service uptime that can be so detrimental to your business. Contact us today to discover more about how we can provide 99.9% service availability for you.