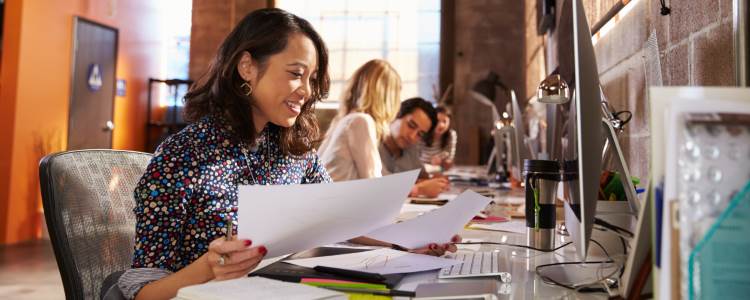 When a company is looking for a new business management system or ERP solution, there are several key factors to think about.
First and foremost, the software has to meet the company's unique set of business needs and provide a roadmap for future growth. Value for money is also vital; as a significant outlay for most businesses a good return on investment is essential. Another consideration is how the software is delivered – will it be installed on-premise and paid for outright or rolled out via the cloud and paid for by subscription?
Although this may not be one of the first things you take into account, we would argue that your chosen method of software delivery has a big impact the longevity of your solution and how much it ends up costing. In fact, evidence shows that the total cost of ownership (TCO) of a cloud-based software-as-a-service (SaaS) solution can be 30-50 per cent cheaper than an on-prem solution over five years.
We've compared the dimensions of on-prem solutions and SaaS solutions, such as SAP Business ByDesign, to see how the two stack up.
Functionality
As we've already mentioned, functionality is king when choosing new business management software; after all there's no point paying for a system that doesn't do what you need it to. Both on-prem and SaaS platforms provide great functionality with little to choose between them, and the features and capabilities you need will very much depend on your business and its objectives.
However, a SaaS system such as SAP Business ByDesign can offer a more flexible and future-proof set of functions than their on-prem counterparts. For example, the software is modular in structure, meaning you can start with the functionality you need and add more, or even remove it, over time. This is a far less restrictive ERP software model than an on-prem solution, giving you the freedom to customise your system to reflect your developing business.
Business ByDesign is also beautifully accessible, available on any connected mobile device.
Storage, backup and disaster recovery
A business management or ERP system should store your company's entire digital asset base in one place and supplement this with regular data backups to ensure the latest data can be restored if need be.
An on-prem platform requires a huge and ever-expanding amount of server space for this, which your company must pay for and find physical space for on-site, as well as professional IT storage engineers to install, maintain and fix it if anything goes wrong. SaaS systems, on the other hand, are hosted and backed up in the cloud as part of your subscription cost, freeing your business from the complexities and associated costs of an in-house IT infrastructure.
What's more, the ERP software is delivered from fire-safe, flood-safe data centres protected by biometric security measures. Regular backups are carried out over redundant hardware storage systems supported by multiple power connections. In the highly unlikely event of something happening to your data, the SAP Support team are there 24 hours a day to rectify things swiftly and efficiently.
Security
It's not just physical threats to your data you need to think about however; your ERP or business management system must also be equipped with the highest levels of cyber security.
With an on-prem solution, this may be another aspect you have to consider separately. Network security measures may be included with your on-prem software but they can quickly become out of date and leave your system vulnerable or non-compliant.
Thanks to its multilayered landscape, the security features of SAP Business ByDesign include multiple firewalls, an advanced intrusion detection system and a web dispatcher farm, which disguises the structure of the network. Again, this is included in your subscription cost, and ensures your system stays watertight and compliant through regular and automatic security updates.
Upgrades, maintenance and support
The capabilities of business management and ERP platforms are improving all the time, so keeping your software up to date with the latest releases and upgrades is crucial. On-prem providers roll out improvements, but there can often be extra costs for these and it is up to your IT team to download and install them.
As with security updates, SaaS systems are automatically upgraded with new developments as and when they are released as part of your subscription. The SAP Support team are on hand to keep your Business ByDesign software running at optimum capacity at all times. Plus, when you partner with a SAP Gold Partner like us, you'll benefit from expert system implementation and 24/7 support from our specialist team.
The added value of partnering with Codestone
Sourcing an ERP solution through us gets you more than just a new system. We can deploy your solution quickly and without disruption, working to comprehensive and pre-agreed project plans, before migrating your data seamlessly, testing the system and training your teams to use it to its full potential.
Your relationship with us won't end when your new ERP platform is in place; just like the dimensions of SaaS systems, we will continue to add value to your investment as it grows alongside your business.
With us and SAP Business ByDesign, you'll benefit from a comprehensive suite of SaaS features with one subscription and a great TCO, including unlimited storage to enterprise-grade security, automatic upgrades to maintenance and back up. Talk to us today to find out more.