Cloud ERP is the future.
According to a recent Gartner survey, some organisations have a "strong appetite to move their core ERP systems to the cloud", with a total of 47% of organisations planning to move their ERP systems to the cloud within five years.
The main reasons for this include achieving faster time-to-market while reducing cost of quality and the fact that legacy ERP systems lack scalability to support 21st century compliance. Mobility is also unifying the manufacturing shop floor to the top floor faster than anyone thinks.
Designed specifically for high-growth small businesses and midsize companies, SAP Business ByDesign is a complete, fully integrated business solution, delivered on demand.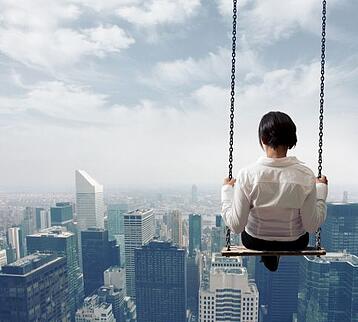 It can help you unite all of the key business functions including finance, human resources, customer relationship management, supply chain, managing and controlling projects and procurement.
The following are the top 10 benefits you can realise by adopting SAP's cloud ERP solution.
1. Cloud Based
By adopting a software-as-a-service (SaaS) model, small and midsize enterprises (SMEs) can get up and running quickly and easily, especially with the Starter Packages, dramatically accelerating time to value. With no IT data centre to manage, and with all-inclusive support and maintenance from SAP, you can spend less time running IT – and more time running the business.
2. Affordable
SAP Business ByDesign supports the needs and budgets of SMEs by providing all the business functionality required, including a full IT support structure, without the need for IT investment and capital outlay. A fixed price deployment and a predictable monthly subscription fee that covers ongoing maintenance, helps you manage the cost of ownership. ERP cloud–based systems can help close the technology gap and enable SMEs to compete with industry leaders on a global scale.
3. Easy to use
SAP Business ByDesign features simple navigation, interactive graphics, and tight integration with Microsoft Office. The built-in learning, help, and support tools help speed adoption and the rich, intuitive user experience helps increase productivity.
4. Insightful
SAP Business ByDesign includes embedded analytics and performance metrics that deliver real-time information and provide a 360-degree view of your business, so you can quickly identify and act on areas for improvement and innovation — a critical activity in today's fast-paced business environment. Real-time insights can then be provided to your users through intuitive role-based and personalisable dashboards, ad hoc reporting options and analytics embedded in transaction screens.
5. Adaptable & Scalable
SAP Business ByDesign lets you start small and adapt quickly as your business expands – adding additional legal entities locally, regionally, and even internationally. It is possible to modify configurations and personalise users' interfaces and dashboards, reports, and forms based on their roles and preferences. The SAP Business ByDesign studio also enables you or a partner to extend the system's capabilities by building and adding cloud-based applications or additional functionality that was not originally in scope.
6. Enhanced Sales
The account and activity management functionality in SAP Business ByDesign provides comprehensive visibility into all aspects of the sales cycle, enabling your sales representatives and managers to better manage sales leads and opportunity pipelines. With centralised access to critical information, your sales team can better manage interactions with customers and prospects, identify cross-selling and up-selling opportunities, verify product availability, provide quotes, and process sales orders.
7. Mobility
SAP Business ByDesign is a mobile ready application, and can be viewed on iPhones, iPads, Blackberries etc. without paying for any additional software. This helps deliver timely information to mobile devices and enhances staff productivity. Remote staff with an internet connection can access their accounts and contacts, view opportunities, check product availability, and process sales orders. You can also dispatch service representatives to the next service location, minimising delays and costs.
8. Customer Service
SAP Business ByDesign enables organisations to offer customer service that differentiates it from the competition and maintain a high degree of customer satisfaction. It's essential for company representatives to be able to access data from multiple sources, such as sales, shipping and finance, to resolve customer issues and ensure a positive customer experience. With a comprehensive view of customer information, representatives can make better decisions and provide superior service that meets customers' expectations.
9. Product and Service Pricing
SAP Business ByDesign provides organisations with greater flexibility to price products and services. Competitive pricing mechanisms enable companies to drive special pricing to particular audiences based on user-defined criteria such as region, type or class of customer and industry-specific criteria. Field sales people can then access these to create customer quotes and orders. By automatically applying and enforcing prices and discounts on all customer quotes and orders, the solution helps you gain better control over pricing to maintain acceptable margins.
10. Secure Backup and Disaster Recovery
As the software is based in SAP's data centre, you can benefit from high-quality control standards and robust technology that would probably be out of reach for most SMEs. SAP's data centre utilises multiple, redundant power sources and internet connections; redundant environmental controls, environmentally friendly fire control, flood protection and on-site security and audited network security that includes multiple firewalls and advanced intrusion detection. SAP also provides operations support teams available 24 hours per day.
If you want to stay competitive and realise maximum value from your systems then the cloud-based SAP Business ByDesign could help you modernise IT and maximise business value and competitive advantage. This is an essential activity for a modern, growing business in a changing business world.