Business management software can help you increase profits, grow your company, make better decisions, and run more smoothly. And if you implement it the right way, you can see these benefits faster and avoid some common implementation challenges, such as expanding budgets and timelines. Here are some key factors to ensuring a successful implementation.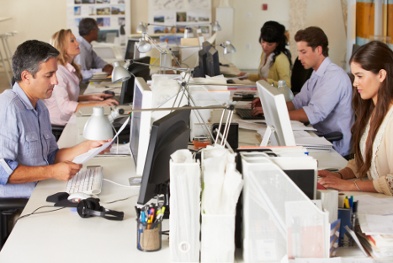 Plan Them Well
Business management software affects your entire business – from the back office to the shop floor. If you don't have a solid implementation plan, the software implementation process may not be as smooth as you'd like. Developing a detailed plan – one that outlines all of your technical and business requirements – is crucial. So is an inventory of your existing work environment, including the processes, applications and data that you need to run your business.
Create measurable goals and milestones for implementation. You may have completed similar projects in the past, or you may have sound ideas about how projects like this work best. Putting goals and milestones on paper ensures that everyone involved supports accountability, keeps the core implementation strategy in focus and keeps and the schedule – and costs – on track.
Everyone's on Board
New software can be intimidating. Some employees may be reluctant to let go of the way they currently do things. Others may fear that they won't be able to learn a new system. There may be concern that the new software will actually require more time and effort.
Ease these concerns by getting employees involved early in the process. Create a team that includes the people that will be impacted most by the new system, and have the team discuss – even approve – your implementation project plan before you begin. During this process, you may uncover additional information – such as undocumented processes, new tasks, and current tools of which you were unaware – that you'll want to consider.
As soon as possible, even before the system is fully implemented, start showing the software to employees who will be using it. Have them provide feedback on how the system works and how easy it is to use. Getting this kind of feedback early in the process can help you make modifications to further ease the actual implementation.
Evaluate the technology skills you have in-house. Make sure that your staff is working closely with your business partner in order to help them expand their skill sets, if applicable.
You've Chosen the Right Software
When you're considering new applications, take a look at their features and functions, and how easy they are to use. Ask your employees what they want the new system to be able to do, and cross-reference this list against the packages you're considering.
Make sure that the software vendor you choose has a good track record and will be around in the future. The company should stand behind its products and always be working to improve them. Consider the type and quality of support you'll be getting. Will you be able to phone someone who knows your business and your installation?
Finally, be sure to select software that's flexible, so the application integrates well with your existing systems and data. This will speed up the implementation, and you'll be able to change how you use the software as your business needs evolve.
Your Staff Is Trained
The implementation process isn't necessarily over when the business software is up and running and your data is flowing smoothly. The people who use the software must be trained to use the software effectively. In fact, one of the most common reasons that software implementations fail is a lack of adequate training.
Once the system is ready, make sure you train users both in the ways they prefer and in the ways that make sense for you. You might hold live training sessions, or you might consider self-paced e-learning or Webcasts. Check with your implementation partner to see if these options are offered. As employees are actively using the system, ask them what they'd like the system to do differently, and capture that information for future reference and action.
The Right Implementation Partner Is Involved
You've chosen the right software from the right company – do you really need a partner? Most likely, you do. The right partner can help you with all aspects of the implementation process, from software selection to education. You'll receive the support and skills you need without overtaxing your IT resources. And you can benefit from their experience with previous implementation projects.
The right partner can offer you the assistance you need, when you need it. Find a partner that has experience in your industry, with businesses that are of similar size. Look at a potential partner's record of success, and ask specific questions about costs and time lines. A sound relationship with a solid partner can be invaluable as you grow and your needs change.