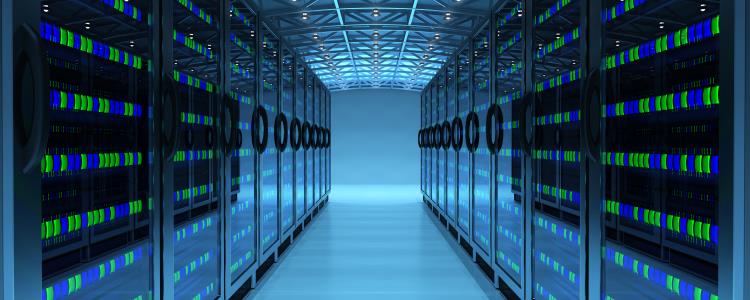 A business's IT infrastructure is like plumbing – you only notice it when it stops working. In many organisations, the effect IT has on their smooth operational running is greatly underappreciated, until the system fails and everything grinds to a halt.
Unless you've experienced the impact of a business IT failure first hand, such as a server crash, power cut or data storage malfunction, it can be difficult to grasp just how monumental the consequences can be. Here we look at the wide-ranging damage an IT breakdown can cause, from huge expense to the loss of data, as well as how all of this can be avoided.
Huge financial costs
We don't have to look far to find high-profile examples of incredibly costly IT failures; several huge global organisations have taken devastating financial hits due to a system collapse. In 2015, beleaguered Royal Bank of Scotland lost 600,000 customer payments and direct debits in an IT crash caused by outdated technology, even after they had been fined £56 million in 2012 for a similar problem.
And earlier this year, British Airways suffered an enormous system malfunction that left 75,000 passengers grounded at the start of the May half-term holiday. The problem has since been attributed to a power surge caused by human error and has so far cost BA £80 million and counting.
These are extreme cases, but the cautionary tales they offer are obvious. If your business's IT system fails, the financial impact can be huge, not only due to an interruption of your services, but the costs incurred by lost productivity and technicians to fix the issue. In 2014, KPMG's Tech Risk Radar reported that the average cost of an IT incident was a staggering £410,000, based on 522 examples documented in English-speaking news sources.
Wasted time and human output
If your company's internal IT infrastructure goes down, you'll likely feel the pressure of the clock ticking until it's back up and running. Every minute of downtime is a waste of valuable time in the working day no doubt intended for other tasks, and if the interruption means your team have to down tools too, the financial cost to the business is magnified.
Even short intervals of system downtime can cause significant dips in productivity. Numerous studies into the impact of workplace interruptions have found that it takes much longer for people to refocus after a disruption than might be imagined, 23 minutes to quote a report by UC Irvine and with a potential decrease in cognitive function of 20 per cent according to Carnegie Melon University. By adding up the lost time and efficiency this could equate to for every blip in system performance, it's clear how detrimental this could be.
Lost custom and market share
An inoperative website is like locking customers out of a shop, and it won't take long before they take their business elsewhere. Most people, even loyal customers, are unlikely to try reloading a website more than once or twice, and if your website is often out of action, it can cause permanent damage to your brand's reputation in the eyes of your customers or clients. After all, a business that cannot maintain its online presence is unlikely to inspire confidence in its products and services.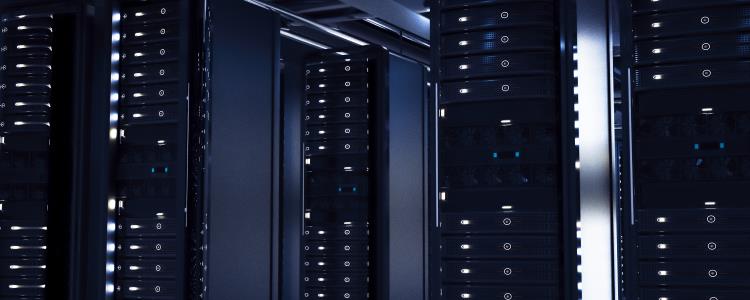 Missing or corrupted data
Outdated or overloaded servers can be problematic for many reasons, not least because of the risk they pose to the data stored. Even an issue as simple as running out of server space can result in system freezes, crashes or the irreparable damage or loss of data.
On top of the operational problems businesses face through lost records and information, there are potential legal ramifications to consider for any organisation that uses and stores personal data. Current legislation under The Data Protection Act states that personal information must be 'kept safe and secure', and once the new General Data Protection Regulation (GDPR) is introduced in May 2018, these laws are likely to be even more stringent. A loss of personal data files due to a system failure could therefore be even more of a headache for businesses in the years to come.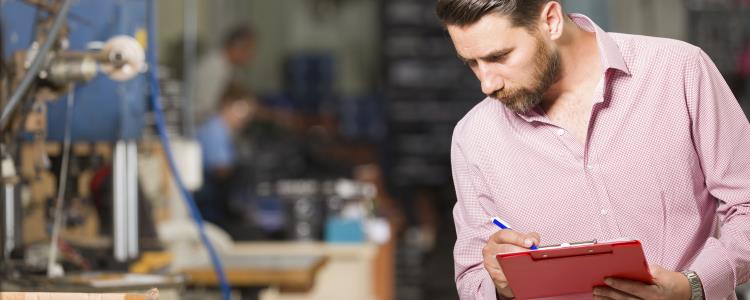 How can IT failures be avoided?
Ultimately, it's fair to say that IT failures are a problem any organisation would rather not have to deal with, although many have no contingency plan whatsoever. Yet as catastrophic as the fallout can be, safeguarding against system breakdowns and interruptions is actually pretty simple.
With a secure and comprehensive cloud-based infrastructure in place, your business's IT systems and processes can be supported and delivered without interruption, including servers and networks, file, document and data storage, email, business apps, Microsoft Office 365 and managed devices.
Codestone Cloud provides a reliable and scalable hosting and data storage solution, backed up with enterprise-grade security and failsafe recovery. Specifically tailored to small and medium-sized businesses, our Cloud-in-a-Box package features all of the IT services essential to operational efficiency and organizational growth, designed to be flexible and cost-effective. What's more, as with all of our managed services, we're on hand 24/7 to oversee your cloud-based IT system and provide tailored support.
To find out more about our cloud-based services and how we can help protect your business from the impact of IT failures, contact us today.