Microsoft
TeamsLink
A unified communications solution for Microsoft Teams.
Make and receive calls from anywhere, on any device from your Microsoft Teams client

100% cloud, resilient and scalable solution for your organisation

Remove the need for physical PBX/SIP platforms

Retain all your DDI numbers for a consistent and professional image

Built-in call handling, recording and transcription

Transparent, centralised, per user billing
Codestone is a Microsoft Gold Partner and Microsoft 365 Specialist
Project & Portfolio Management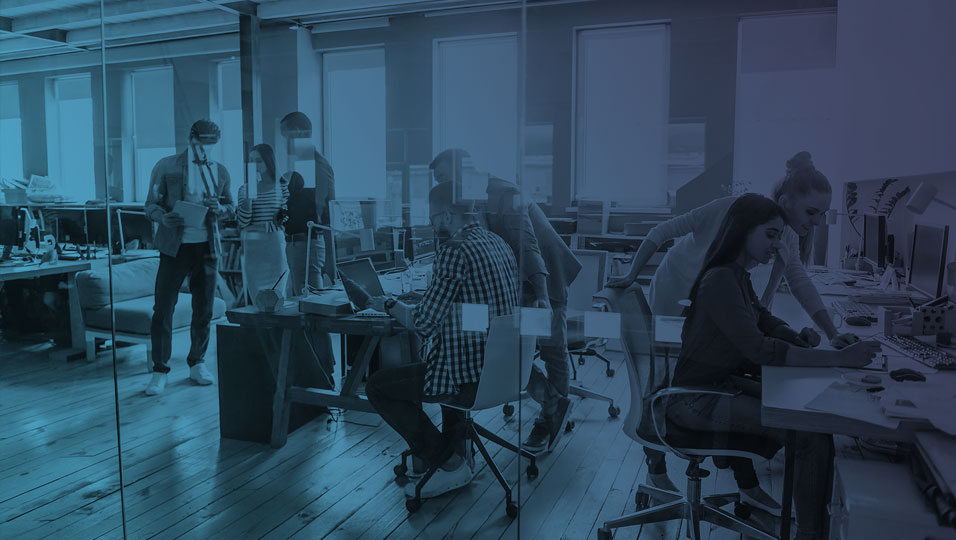 At a glance
What is

TeamsLink?
TeamsLink allows you to make and receive calls from your Microsoft Teams environment, freeing you from the overheads of a physical phone system. Delivered by Codestone experts, this solution has all the controls and features you need to present a quality and consistent service to your customers wherever your staff are located.
Features
TeamsLink extends the capabilities of your Microsoft Teams environment, providing external telephone communication, direct from your Teams client.
External Calls from Anywhere

Keep your DDI numbers and telephone identity while allowing all of your local or remote workforce to communicate with customers or suppliers with a consistent and professional image.

Call Handling Out-of-the-Box

TeamsLink comes with all the call handling features you'd expect, including voicemail, queuing, call forwarding and recording.

Resilience

Failover and recovery built-in to the 100% cloud solution, removing the need for engineer support for your landlines.

Service Desk Integration

Track all calls, both on and off-site with integration to wallboard facilities, keeping tabs on in progress, missed, waiting or dropped calls.

Cost Transparency

TeamsLink billing is per user per month, giving a predictable cost and removing the need for staff to claim expenses for call charges.

24x7x365 Support

Codestone provides 24x7x365 multi-system support based in the UK, in addition to its existing Microsoft 365 support model. Now you have one Microsoft Gold Partner contact for any issues that arise.
We help you achieve the benefits that
TeamsLink can deliver
As the leading Microsoft Gold Partner, we have the expertise to guide you at every point along the way to ensure you succeed. With our fully supported TeamsLink solution we will help you to extend the capabilities of your Microsoft Teams platform, unify your communications environment and free your organisation from a physical phone system.
Freedom

Support new ways of working with the freedom to make calls from any device at any location, including home, office or on the move. Present a professional image to customers with all communications appearing as a single office presence.

Control

Better compliance with all calls centrally logged, timestamped and securely stored in the cloud. Easier dispute resolution through call recording and optional fast transcription capabilities.

Flexibility

Grow the system with your business with easy configuration of new users, and no need for additional hardware. Improved customer service with full integration of remote or hybrid workers in contact centre operations.

Affordable

Reduced communications costs and transparent billing with all external calls charged centrally, even from remote devices. Manage your costs with predictable per user license costs, as an extension to your current Microsoft 365 licensing.
Start Experiencing Teams with a Free Tutorial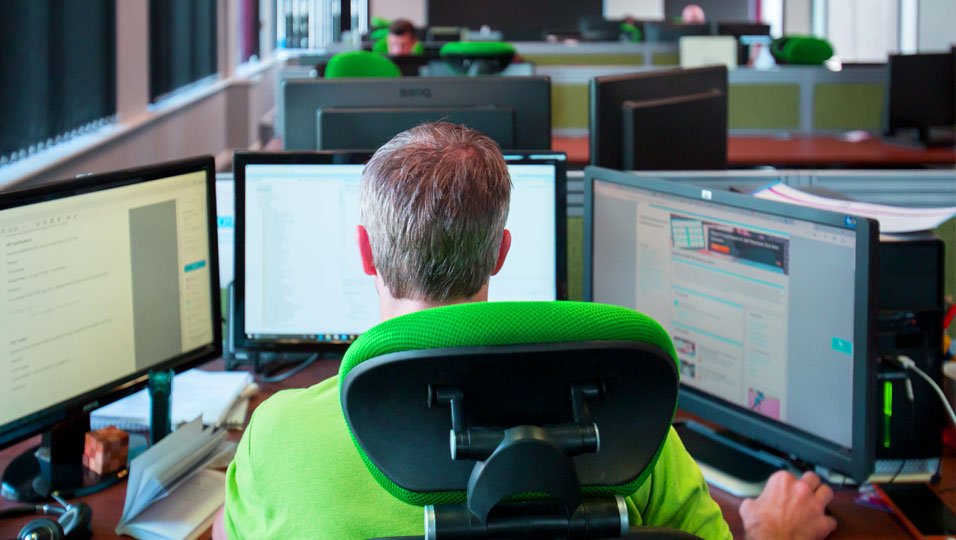 Our Approach
Supporting you

all the way
Codestone provides 24X7X365 support for TeamsLink, in addition to its existing multi-systems support model, including Microsoft 365, SAP and other technologies. As the leading Microsoft Gold Partner, Codestone is a qualified and experienced provider of round the clock support and can handle any issues that arise from all your Office systems, including Microsoft Teams. There is no need for a separate support contract for your telephony services.
See our Support Services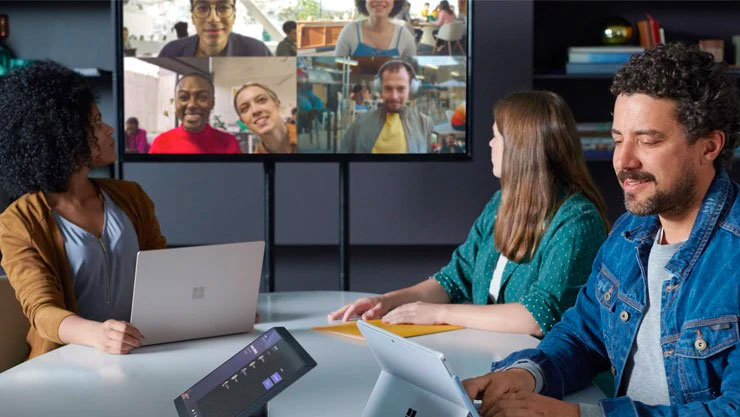 Already using

Microsoft Teams?
As an existing Microsoft Teams user, you are already managing internal communications via the Client. It therefore is to your advantage to add external calls to this infrastructure, freeing you from the overheads of a physical phone system. External calls will be integrated into existing technology, so you will have all the control and features you need to present a quality and consistent service to your clients, wherever your staff are located.
Stay in the know
Fixed Cost

Team Packages
Make working from home easier, more secure and more productive with Microsoft Teams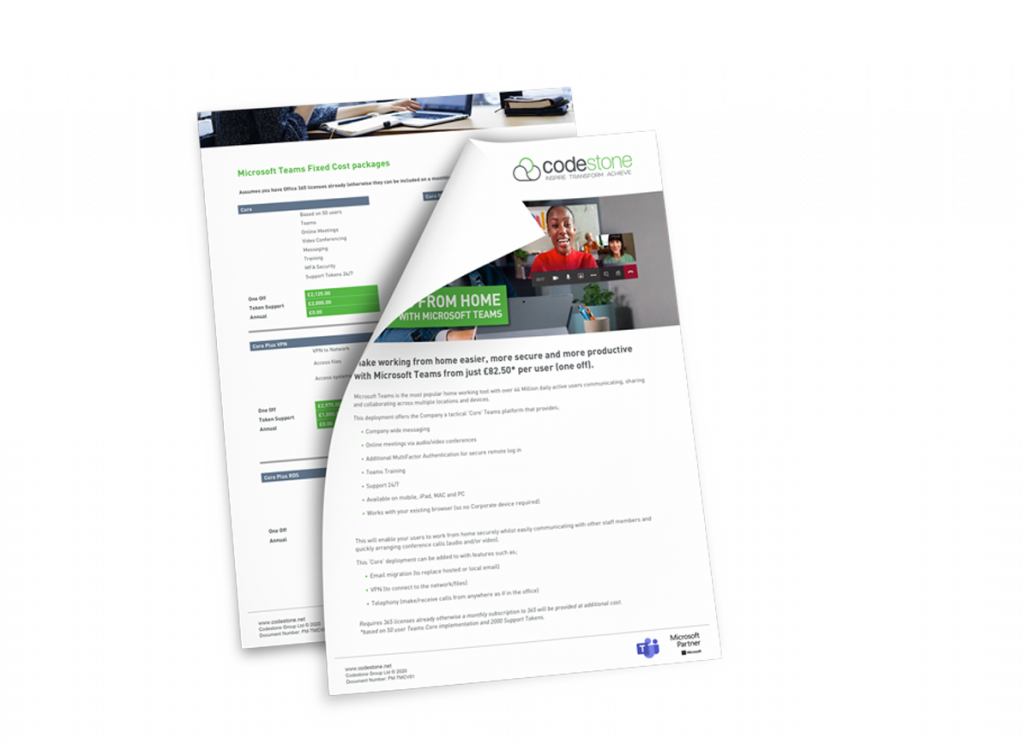 Customer Success Stories
British Wax
To provide a scalable and powerful platform to support the business's growing needs, British Wax needed to upgrade its IT environment and move SAP Business One to a cloud solution. Codestone's strong communication and expert advice on multiple options, ensuring business needs were met across the board, quickly established it as the preferred supplier.