Actian
Zen Database
A Revolutionary approach for IoT Data and Edge to Cloud Analytics.
Single architecture – from device to gateway, from server to cloud

Multi-model, multi-platform, embedded in most popular languages

No ETL between clients, servers, and cloud

Modular: 7MB client to 50MB server to full enterprise under 200MB

AES 256-bit military-grade encryption

Embed in apps, configurable through APIs

Built-in automated defragmentation

Single data file/table size of 64 TB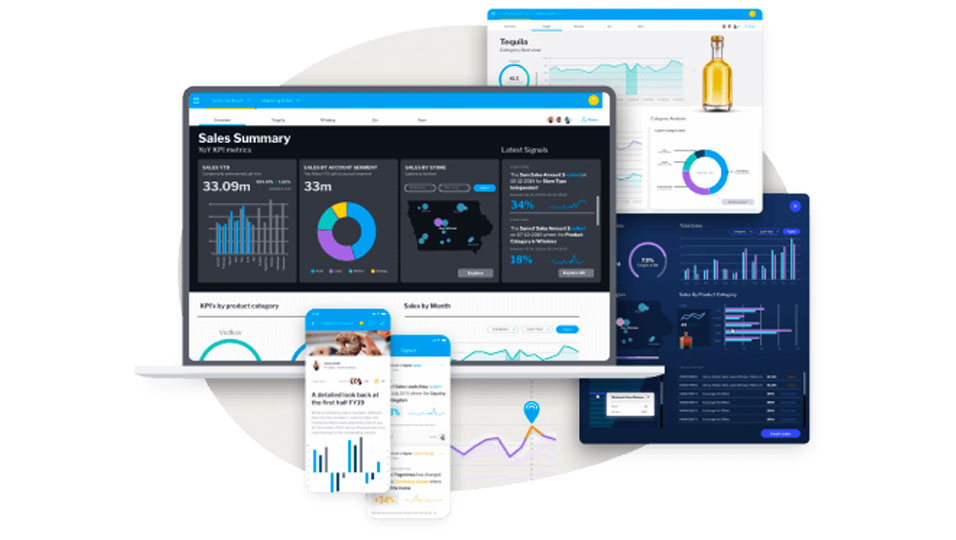 At a Glance
What is

Actian Zen Database?
The Embedded Database Developer's Choice
Actian Zen database product family is a single, secure, scalable Edge data management portfolio that meets the needs of on-premise, cloud, mobile and IoT application developers. Actian Zen provides persistent local and distributed data across intelligent applications deployed in enterprise, branch, and remote field environments, including mobile devices and IoT. Develop and deploy on Intel or ARM running Windows 10, Windows 2016 and 2019 Servers, Linux, macOS and iOS, Android, Raspbian Linux distributions, Windows IoT Core and Windows Nano Servers, supporting the latest application requirements for local data and embedded analytics.
Key features of

Actian Zen Database
Simplicity

Single, secure, scalable architecture supports concurrent read and write, using NoSQL and SQL across popular embedded environments.

Speed

Faster than leading purpose-built databases at time-series, JSON-based or Blob document stores, and SQLite.

Security

Provides data encryption for data at rest and in transit.

Synchronisation

Avoid ETL between devices, gateways, branch and cloud environments – improve speed, lower integration cost, and remove security vulnerabilities.
Frequently Asked Questions
What our Clients commonly ask about
Yellowfin
Also known as Actian Zen Edge Data Management, Zen Database is one of the most reliable database management systems available in today's market. Combining NoSQL and relational access, the platform offers an ideal combination of performance and standard access.
Simple – All prominent embedded settings are supported by a single, secure, scalable architecture that supports concurrent read and write, NoSQL and SQL.
>Fast – Quicker than purpose-built dashboards.
Secure – Offers AES 256-bit encryption for data at rest and sends that data between devices, gateways, branches and the cloud without the use of ETL.
Synchronised – Avoid ETL to increase speed, reduce integration costs, and eliminate security vulnerabilities between devices, gateways, branch offices, and cloud environments.
In simple terms, Actian offers a number of different platforms and solutions that simplify how users connect, analyse and manage data, including Actian Zen Embedded Database and Avalanche Cloud Data Platform. Actian utilises enterprise-proven data integration, data analytics and data management solutions and combines it all into a flexible, integrated service that is flexible, trusted and easy to use.
Actian PSQL is a low-maintenance database management system boasting high performance and heightened reliability. In recent years, the platform has evolved to deliver dynamic Vx Server and Workgroup editions that aim to keep users up-to-date with innovative capabilities. Actian PSQL is an ideal tool that can be used to boost performance through fully integrated mobile cloud computing solutions. The platform also gives businesses the opportunity to expand into global markets using high-speed reporting and data analytics solutions. Serving both traditional and virtual users alike, it retains a focus on zero DBA for ease of use and improved productivity.
Benefits include:
Boost database performance – Data fragmentation as a result of busy databases can slow accessibility and response times. Actian PSQL's self-service Defragmenter lets users find fragmented files and fix them with efficiency which allows a business to maintain performance and productivity. Defragmenter also works with the database online, so users can utilise the tool without disrupting operations or customer accessibility.
Live migration – Hardware and configuration modifications can be made by all PSQL virtual machine users without voiding their licences, which provides increased mobility in digital environments such as the cloud.
Store all languages in one database – Actian PSQL offers expansive Unicode support with SQL storage which can be utilised for wide character data. Users can store data in any language in a single database, with multiple character sets in the same table, row, or column. The platform also supports ADO.NET, JDBC and ODBC SDKs as well as NCHAR, NVARCHAR and NLONGVARCHAR data types.