SAP Gold Partner
SAP EMEA North SAP Business ByDesign Outstanding Performance Award
#1 SAP EMEA North SAP Business ByDesign Partner
#1 SAP EMEA North SAP Business One Partner
#1 SAP UK SAP Business ByDesign Partner
#1 SAP UK SAP Business One Partner
SAP EMEA North Partner Excellence Awards – New Business Category
SAP Intelligent Enterprise Partner Ambassador
SAP EMEA North Partner Excellence Awards – Innovation with SAC
CCH Tagetik Platinum Partner
Microsoft Modern Workplace Partner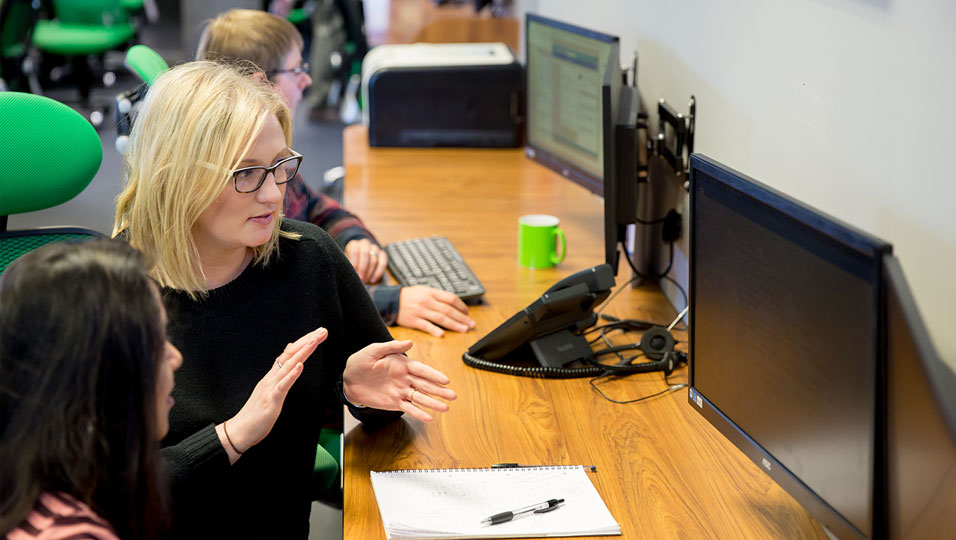 At a Glance
What is

CRM for ERP?
The consumer takes the centre stage in today's increasingly competitive world.
Building trusted and profitable relationships with your customers is a priority if you want to stay ahead. But this is no easy task. Without the right tools, marketing and sales find themselves doing admin and data entry to keep track of customers – time which should be spent engaging with customers.
Low customer retention, disorganised data, inconsistent tracking and reporting, poorer insights – are just some of the risks your business faces without the right solution.
Codestone has many solutions that help clients expertly manage marketing, sales, and service processes, improving their customer experience and driving profits.
Key Benefits
Take

Control
Make customer relationship management seamless

Automated revenue recognition, invoice scheduling, and subscription management saves you time. Spend less time doing admin, and more time speaking to your customers.

Drive more revenue

Spot trends early and focus resources on processes that are effective.

Get better insights

Track leads, opportunities, and sales quotes to ensure control and more accurate insights. Build and track sales budgets and activities.

Work together better

Teams stay connected and nurture their customer relations cohesively. Work smarter together with effective collaborative solutions. No more lost leads thanks to poor organisation.

Full service

Equip employees with the tools and insights they need to deliver superior service and boost customer satisfaction.

Get personal

Use personalised customer information for more-effective campaigns, lead generation and qualification, and sales team handovers.
Project Services
Certified and experienced consultants to deliver

the right solution
Codestone's certified and experienced consultants offer full end-to-end consulting and implementation support and services to help your business succeed.
By applying deep solution-specific coupled with industry-specific expertise, Codestone helps organizations implement and customise their ERP for their unique requirements, providing a platform on which they can dramatically improve operations and grow.
Codestone's Customer Success consultants and project managers have experience implementing SAP Business One and Business ByDesign, so you are up and running fast and on budget.
See our Project Services
Support Services
Supporting you

all the way
Codestone has a great deal of experience across multiple industry sectors, delivering rapid projects alongside complex international rollouts. Our successful implementation methodology and systematic approach ensures end-to-end project success.
After go-live we offer 24x7x365 SAP, Microsoft, CCH Tagetik, and IT infrastructure support, plus the industry's broadest Cloud IT and Managed Services portfolios, to ensure you are always up and running and importantly, future-proofed.
See our Managed Support Services
Customer Success Stories
Hands-on experience across multiple industries
Best-of-Breed

ERP Technology Solutions
Designed for Small and Medium Businesses
Fully Scalable Cloud Solution for Midsize Businesses