With the recent Gold Microsoft Competency awards for Communications and Project & Portfolio Management, Codestone has achieved 6 Gold and 4 Silver partnership awards. This significant milestone demonstrates the company's continued expertise, ability and qualifications in partnering with Microsoft's technology stack.
The awards span infrastructure, development, applications, cloud technologies as well as collaboration and content and project management. In particular they include:

Application Integration
Highlighting Codestone's ability to integrate applications and data to increase efficiency and drive business results.

Cloud Platform
Awarded for skills and experience in deploying applications and services on Microsoft's Azure cloud platform, helping our customers make the best use of secure, scalable, and reliable cloud solutions.

Cloud Productivity
Endorsement of Codestone's skills and expertise in delivering innovative Office 365 solutions, including Exchange Online, SharePoint Online and Teams.

Data Centre
Evidence of Codestone's technical capabilities in designing, implementing, and maintaining Windows Server infrastructure.

Communications
Showcasing Codestone's technical capabilities in designing, planning and deploying unified communications strategies for our customers using Microsoft Teams.

Project & Portfolio Management
Demonstrating Codestone's ability to design, build and deploy Project Management solutions based on Microsoft technologies.

Application Development
Recognising Codestone's technical capabilities in designing, developing, and monitoring cloud and web-based applications for its customers.

Collaboration & Content
For helping our customers through the Covid crisis by developing efficient and effective collaboration and communication on platforms such as SharePoint, OneDrive, and Microsoft Teams.

DevOps
For maintaining a highly-qualified team able to continuously optimise its customers' development operations and infrastructure.

Small and Mid-Market Cloud Solutions
Recognising Codestone's ability to deliver cloud productivity and security solutions for small and midsize customers moving to Office 365.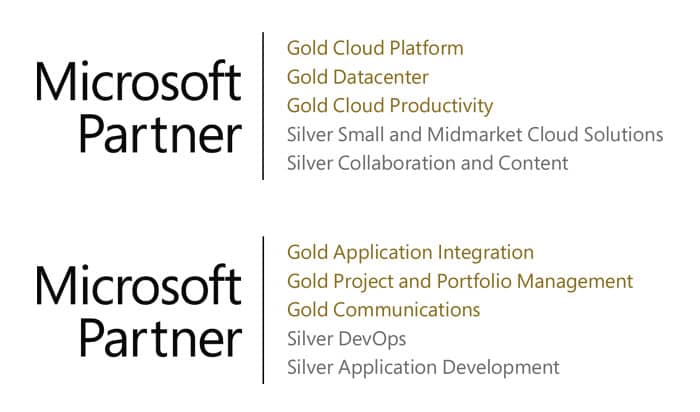 With six Gold Level partnerships and four Silver Level, the organisation has achieved and continues to maintain accreditation across a wide spectrum of areas of expertise.
"This endorsement of Codestone's capabilities is evidence of the success of our partnership with Microsoft deploying secure, reliable and scalable solutions for all of our customers."
highlights Dan Hobson, Chief Commercial Officer at Codestone.