SAP Product
Footprint Management
Enterprise scale and cloud deployment

Live connectivity to SAP Business One, Business ByDesign & S/4HANA with vast reuse of existing business data & structures

Emission factors management & monthly calculation of all products in the system
SAP UK Gold Partner and Microsoft Gold Partner
EMEA North Best Performance Award 2022
EMEA North Outstanding Performance Award 2020
UK & Ireland Net New Name Award 2020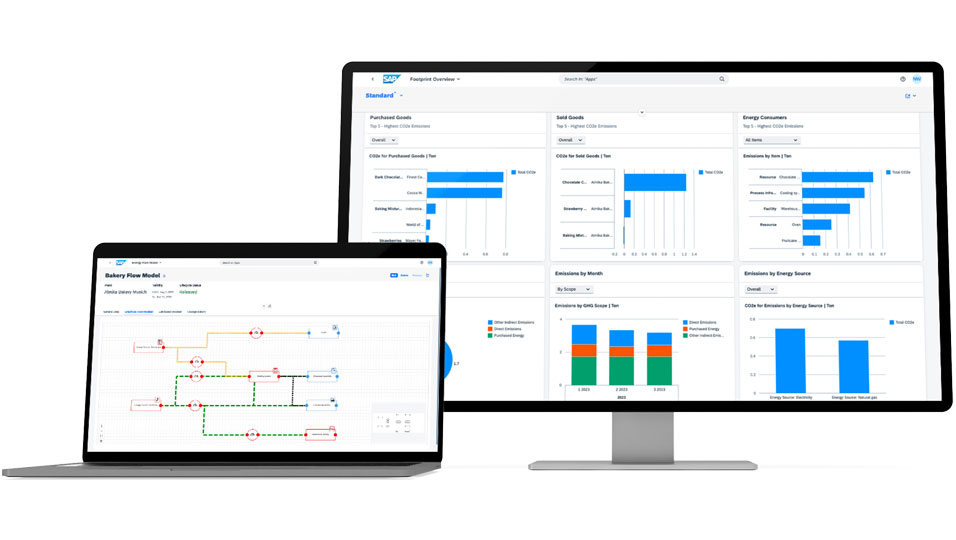 At a Glance
What is SAP

Product Footprint Management?
SAP Product Footprint Management is a cloud application running on SAP Business Technology Platform (BTP), enabling calculation of product footprints periodically and at scale across the entire product life cycle, from cradle to grave. Those footprints provide companies insights regarding the environmental impact of their products for disclosure to business partners and for internal product and process optimisation.
How SAP Product Footprint Management
can help your organisation?
SAP Product Footprint Management enables you to calculate footprints for purchased and manufactured products at scale. You can extract business data (such as master data and material movements information) from your SAP ERP system and associate these to your emission factors. You can then run a mass calculation to generate footprints for your purchased products. These footprints represent the environmental and climate change impact of the products, for example, the greenhouse gas emissions measured in carbon dioxide equivalents (CO2e).
Key Emission Factors Management Features
Leverage lifecycle assessment data from external content providers

Execute monthly calculations of all your products

Associate products with emission factors to enable footprint calculation

View & verify footprints, compare results, and gain transparency in the calculations
Key

Capabilities
Replicate data from SAP ERP

Use your ERP, such as SAP S/4HANA Cloud, SAP Business One or SAP Business ByDesign, as the foundation for product footprint calculations by replicating it into the solution. This enables a connectivity between the source system and SAP Product Footprint Management, so you can reuse your data.

Import Emission Factors

Use the Import Emission Factors app to get an .xslx template which you can provide Lifecycle Assessment (LCA) data to the solution. You can import data from multiple third-party sources to suit your business needs.

Leverage the Calculation Template

Use the SAP-delivered calculation templates to select plants and product groups for which you want to calculate footprints. You can run a calculation or do a test run. You can also map emission factors to products.

Monitor Product Footprints

Monitor footprints based on your product inflows, outflows, and approximate inventories, through the Monitor Footprints app.

Access Business Logging

Use the Business Logging service to see errors in your application's flow and get help on how to fix them.

Analyse Footprints

Analyse your product footprints by leveraging the integration between the SAP Product Footprint Management solution and SAP Anaytics Cloud. You can also use the analytics APIs provided by the solution to connect to other applications and create your own dashboards.
Sound good? – Book a demonstration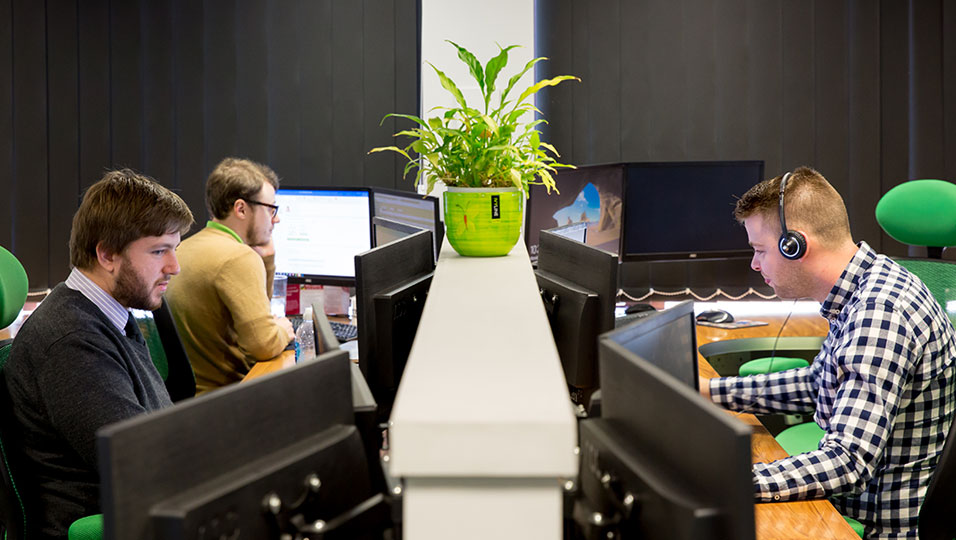 SAP's Leading Partner
Supporting you

all the way
Codestone is SAP's leading partner in EMEA North for SAP Business ByDesign. Winner of the SAP EMEA North Best Performance Award, we have a great deal of experience across multiple industry sectors, delivering rapid projects alongside complex international rollouts.
Our successful implementation methodology and systematic approach ensures end-to-end project success. After go-live we offer 24x7x365 SAP and IT infrastructure support, plus the industry's broadest Cloud IT and Managed Services portfolios, to ensure you are always up and running and importantly, future-proofed.
Discover Our Support Services