SAP Business
ByDesign
Manage your changing mid-market organisation with a future-proof, single cloud ERP solution enabled by Codestone.
Make business decisions any time with real-time access to information

Automate crucial business processes to increase productivity

Leverage the power of master data and eliminate silos with integration between departments and entities

Empower subsidiaries to seamlessly harmonise business and intercompany processes

Remove the need for many systems and multiple license fees and replace with one that scales with your business
SAP UK Gold Partner
SAP Customer Satisfaction Award 2023
EMEA North Best Performance Award 2020
EMEA North Outstanding Performance Award 2020
UK & Ireland Net New Name Award 2020
At a Glance
What is

SAP Business ByDesign?
SAP Business ByDesign is a mobile, Cloud ERP used by over 11,000 mid-market organisations across 155 countries. It is easy-to-use, adapts to the way your employees want to work, and integrates all departmental functions that you want to align. It also enables you to globally scale and compete with companies of all sizes without complexity.
Features
SAP Business ByDesign

A fully scalable cloud ERP
SAP Business ByDesign Cloud ERP solution delivers core finance and business processes, including cross-departmental functionalities. With the power to choose to implement the features that are necessary for your organisation, SAP gives you everything you need today and the ability to add functionality to suit your needs as you grow.
Real-Time Finance

Achieve a real-time view of your financial status, streamline core accounting processes, and effectively manage cash flow.

Streamlined Procurement

Negotiate better deals with suppliers whilst self-service procurement empowers your employees to save time and costs executing purchase orders, purchasing contracts, RFPs, etc.

Effective Project Management

Great for Professional Services firms. Profitably manage projects of any size and complexity, selling time and licenses, with real-time collaboration and easy access with Microsoft Teams®.

Supply Chain Management (SCM)

Accelerate time to market with improved supply chain effectiveness and streamlined customer and supplier collaboration.

Smart Reporting

Make informed decisions from fully integrated, real data in one place, from KPIs instantly accessible in dashboards to multi-variable reporting run simply without the need to build spreadsheet reports.

Customer Relationship Management (CRM)

Accelerate time to market with improved supply chain effectiveness and streamlined customer and supplier collaboration.
Optimised Human Resources

From organisation management and workforce HR records and administration to booking time and expenses and offering employee self-service, effectively streamline your HR processes.

Extendable Functionality

Although out-of-the-box, it is built for scale to add fields, extend reports, create custom forms, personal user interfaces and embed other websites within user interface etc. to truly make it one unified system.
We help you achieve the benefits
that SAP Business ByDesign can deliver
As the leading SAP Business ByDesign partner in the UK and Ireland, we'll help you streamline your core processes, ensuring your business realises the instant value and impact of real-time analytics and achieves a system to suit your needs today and tomorrow.
Future Proof

A resilient and supported cloud platform, maintained by SAP. 100% cloud means confidence that your business is protected from risk.

Simple

Rapid and easy to deploy so you hit the ground running. On average, implementation time between 8 to 12 weeks.

Visibility

Multiple legal entities can be set up in a single database. You have full control and visibility across your organisation.

Global Reach

Comprehensive cloud platform supports customers in more than 100 countries. Caters for local regulation, statutory reporting and multiple languages.

Perform

Achieve transparency of your business performance at any time. Connect all functions and turn your growth potential into real results.

Real-Time

Access to real-time information on your business at the click of a button. A wealth of built-in KPI's and insights to monitor your performance.
Take SAP Business ByDesign

to the Ultimate Level
Unlock the full potential of your business with SAP Business Technology Platform (BTP) by Codestone. SAP BTP comprises solutions spanning data and analytics, application development and automation, integration, enterprise planning, and artificial intelligence technologies.
Build apps and create extensibility of your systems faster with low-code and code-first solutions, automate processes, and scale without limits.

Connect all people and plans with extended planning and analysis.

Maximise the value of SAP data with our data and analytics solutions – across SAP Analytics Cloud and SAP BusinessObjects, delivering trusted insights on a modern data stack.
…and so much more!
Codestone empowers you to harness the power of SAP BTP and SAP Business ByDesign for transformative business success. Visit our SAP BTP webpage to learn more explore the possibilities.
Free eBook
Discover the Benefits of

SAP Business ByDesign
Learn how mid-sized businesses benefit from a fully scalable ERP solution delivered as a managed service from the Cloud.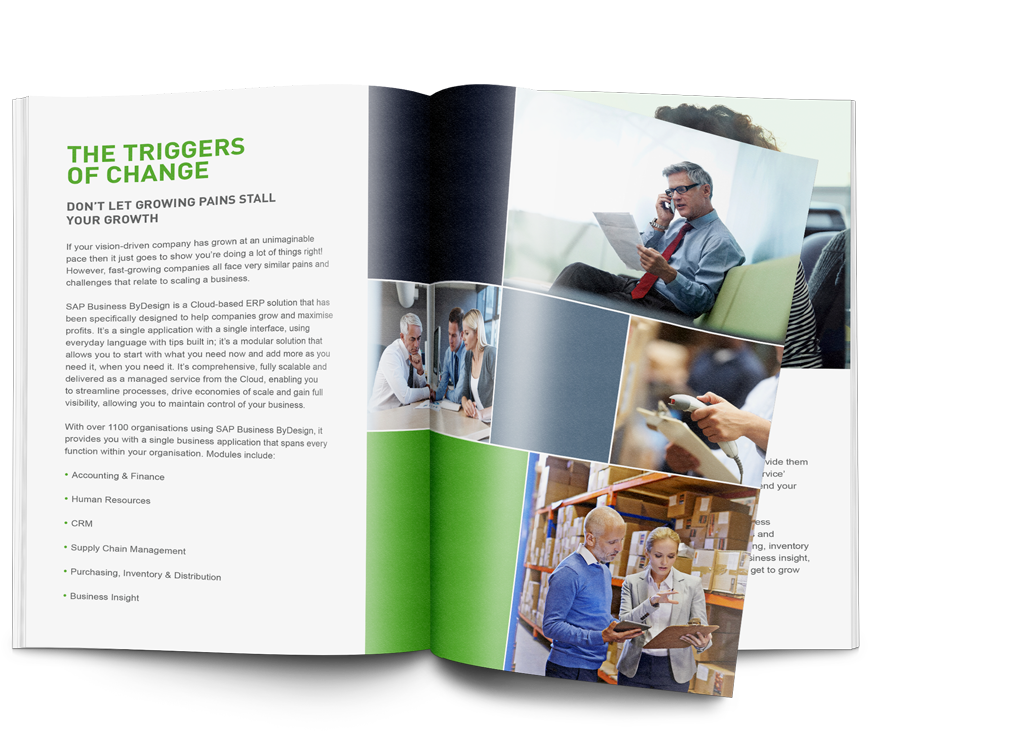 Frequently Asked Questions
What our clients commonly ask about
SAP Business ByDesign
How secure is my data in SAP Business ByDesign?
Your data is fully protected with strong AES-256 encryption, global auditing, improved multitenancy, and SOC 2 compliance.
How is Business ByDesign Supported?
24/7/365 support is provided by both SAP and Codestone.
What are the main features of SAP ByDesign?
The solution is completely scalable from 5-1000's of users. A single, fully integrated suite offering complete visibility of your business. ByD is rapidly deployed, utilises best practice business processes and is a true SaaS product.
What is the latest version of Business ByDesign?
Included in your subscription, SAP automatically updates Business ByDesign quarterly. Ensuring you are always benefiting from the latest functionality and software versions without the need for time consuming and costly upgrades.
What are the key functionalities of SAP Business ByDesign?
SAP Business ByDesign comprises roughly 40 best practice business scenarios including; Order-to-Cash, Precure to Pay, Financial Mangement, CRM, Projects, Stock Management, MRP, Native Analytics and much more.
How much does SAP Business ByDesign cost?
SAP ByD is a Software as a Service solution, licensed per individual named user with a minimum (baseline) 5 standard enterprise user pack required.
The number of users will dictate the cost of the subscription. From £60 per user per month. This covers unlimited data, full backup and disaster recovery, all hosted in SAP's vendor own data centres are the globe.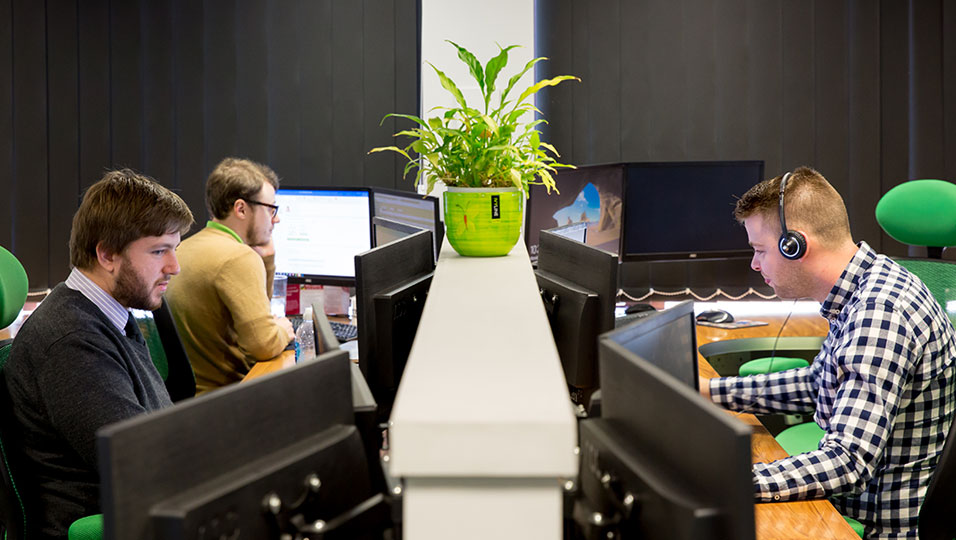 SAP's Leading Partner
Supporting you

all the way
Codestone is SAP's leading partner in EMEA North for SAP Business ByDesign. Winner of the SAP EMEA North Best Performance Award, we have a great deal of experience across multiple industry sectors, delivering rapid projects alongside complex international rollouts.
Our successful implementation methodology and systematic approach ensures end-to-end project success. After go-live we offer 24x7x365 SAP and IT infrastructure support, plus the industry's broadest Cloud IT and Managed Services portfolios, to ensure you are always up and running and importantly, future-proofed.
Discover Our Support Services
Broad Industry
Capabilities
Manage accounts for multiple operating units, currencies, and reporting standards.
Streamline your core accounting processes
Improve the management of both liquidity and cash-flow by placing finance at the centre of your company-wide business application
Capture data at source and enable financial control in real-time
Human Resource

Management
SAP Business ByDesign enables you to streamline both HR management and HR processes.
Simplify employee on-boarding and the management of compensation and benefits
Manage time, labor, and compensation more effectively.
Reduce mistakes and administration overheads of payroll
Empower both managers and employees with self-service capabilities
Real-time and integrated view of your manufacturing operations. Optimise your entire process to reduce costs and meet customer needs.
Exception-driven planning and material flow analysis enables detailed decision making
Multilevel material planning resulting in efficient, cost-saving replenishment
Demand planning based on historical data gives statistical forecasting capabilities
Gain detailed scheduling views with Gantt charts and network diagrams
Customer Relationship

Management
SAP Business ByDesign allows you to connect marketing, sales and service delivery to truly understand the end-to-end customer experience.
Create personalised marketing campaigns based on customer information
Improve account management and gain complete sales force automation
Deliver superior service and increase customer satisfaction by providing the right tools and insights to your employees
Improve efficiency and achieve better supply-demand matching helping you to increase flexibility and streamline collaboration with supplier and customers.
Ensure product design meets customer needs
Clear view of supply chain modeling and networks
Better planning and control of material flow with exception-driven approach
Ensure greater efficiencies in inventory management, distribution and a true understanding of costs
Integrate and automate your professional services processes – including financials, client and project management, and more.
Get real-time visibility of your projects – from project planning to execution
Develop the right services, ensure on-time delivery, and replicate your success
Target your services with greater insight into the customer lifecycle
Differentiate your firm by planning and delivering maximum client value
Evaluate project and client profitability to help meet your portfolio goals