Codestone has successfully deployed a virtualised platform to improve the stability and performance of key computing services at St. Michael's CofE Preparatory School, and support the school's current and future needs. It also implemented Disaster Recovery as a Service to ensure business continuity in the event of a disaster.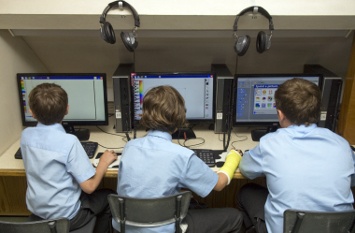 "I basically wanted a reliable system that wasn't going to crash every five minutes. I also wanted the new system to provide us with a more forward-thinking, future-proof programme," explained Diana Howers, Bursar, St. Michael's CofE Preparatory School. "We knew we wanted to go for a virtualised environment. I realise that in five years' time we will probably have to upgrade the hardware, so I wanted a system in place that is capable of easily deploying any future upgrades."
Whilst independent, St. Michael's follows the National Curriculum. The new "National Curriculum in England: Computing Programmes of Study" became part of the statutory programme of study in September 2014, and the school recognised the need to improve the quality of existing IT systems to meet the new curriculum's aims.
"Because of the change in curriculum this September, which places high emphasis on IT skills – it's more of a programming course as opposed to typing skills – we also needed a better infrastructure that had the capability of running more laptops, netbooks and potentially more tablets to deliver this curriculum to our pupils."
Virtual Platform
Codestone subsequently implemented a new VMware vSphere Virtual Platform, built on two highly available ('HA') host servers, supported by a high performance EMC Storage-Area-Network ('SAN').Citrix XenDesktop was then built upon the virtual platform, to provide shared virtualised desktops and applications to up to 175 concurrent users. The virtualised platform now provides the teachers with a lot more flexibility for moving between classrooms.
"The Citrix platform was installed as a lot of teachers access work from home via Capita's SIMS system. The Citrix platform has made such a difference, because it is so easy and accessible. The pupils have specialist classes and specialist teachers. A teacher will not be stationed in one room, they will be teaching out of several rooms. The fact they have the ability to access their desktop in any classroom is a fundamental thing for them."
Data Protection & Backup
With data protection a high priority, especially in the education sector, Codestone implemented a secure and reliable backup service, and also instigated a Disaster Recovery Invocation Plan ('DRIP'). Veeam Backup and Replicate now provides full workload based backups to the local network as well as to Codestone's Cloud. Codestone also provides a Disaster Recovery as a Service, enabling rapid recovery of key systems to key users in the event of a disaster and a smooth and efficient recovery back to normal operations, as well as an improved support service.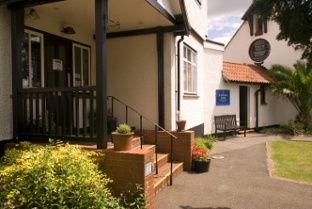 "We have such stringent safeguarding issues and protection of data that we had to be completely sure that our data is safe. Previously we were backing up off site, but it wasn't as secure as a school needs to be. One of our governors is an auditor for the National Audit Office and she actually visited the headquarters in Poole to check the security and how Codestone stores and handles access to data. She actually does the auditing for central government, including Downing Street, and she was very happy with what she saw. She was very impressed."
With a stable, secure, virtualised IT system in place, it has enabled St. Michael's to free up IT resources and develop its IT programme – helping it to align with the new curriculum and focus on its main objectives.
"A real positive was that Codestone doesn't purely work within the education sector. That's a very niche market and education software is not always of the highest quality and technical standards. We did consider two specialist companies that did manage IT projects for the education market, but we felt they were very narrow-minded and didn't have the vision that Codestone had. Codestone doesn't focus on just one particular sector of the market. Its primary objective is IT. It doesn't matter what sector you come from, you all want the same result at the end of the day, which is a good end user experience, and Codestone delivered that."