Jackson Turner, Network Manager at Dorchester Middle School, had a clear vision for his school's IT future, and that was virtualisation.
With a need to replace ageing desktops and a legacy network, as well as reducing costs, Turner decided that a VDI (Virtual Desktop Infrastructure) was the ideal solution for the school's 100 teachers and 650 students. This would increase the flexibility of the school's platform for running school applications at home for staff as well as assist in the delivery of learning materials for students.
"I'd been managing the school's RM Education network over the years, but I could see that it was quite cumbersome and expensive, and we had no way of being flexible with what we had.
I ripped that all out and decided to replace it with a Citrix XenServer environment," explained Turner. "Total cost of ownership was going to go down, it would provide more flexibility for us and, ultimately, it would allow us to deploy much better services to our end users."
One of the key aspects of the Codestone VDI deployment was to provide staff with the ability to access the school's SIMS system from home, a dedicated management information system for the education sector. This was to assist them with filing reports, which need to be performed out of school hours.
This process usually consisted of a central administrator issuing Excel spreadsheets to the teachers and then manually entering the data into SIMS upon their return. A time intensive and laborious task.
"When I said to the staff you can get SIMS at home and run it on any device you want, at first they didn't believe me. However, following some training, the staff now input data directly into SIMS at home. It has cut down an unbelievable amount of hours, saving the central administrator weeks of manual data inputting," said Turner. "We were the first school to do that. When I showed the other schools they were immediately asking their IT people or headmaster if they could do it as well."
With a VDI environment in place, Dorchester Middle School was also strategically placed to handle the sudden BYOD phenomenon.
"In business there was a gradual move to BYOD, whereas in education it has just suddenly dropped. There was no warning," said Turner. "Kids were suddenly bringing in iPods and iPads, staff were bringing in every device under the sun. It just so happened that we were ready for it. We had this system up and running and ready to go. So that was a massive help."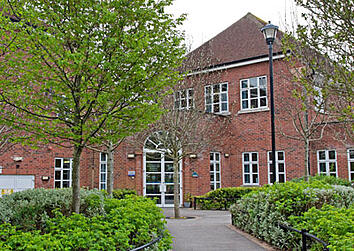 Dorchester Middle School is part of The Dorchester Area Schools Partnership (DASP), a collaboration of 19 schools that work together on all key agendas in education with particular progress in Behaviour Support, Assessment, maintenance of buildings and especially Information and Communication Technology.
Codestone has been instrumental in the deployment of virtualisation across DASP following the deployment at Dorchester Middle School.
"James and Simon from Codestone came in and were able to show all the headmasters and heads of IT the future really. I believe that without their input we wouldn't have been pursuing this innovative technology across all the schools," explained Turner. "I've been trying for a long time to explain virtualisation, explain this federated idea to them, and because James and Simon spoke well and had the ability to use good analogies for the layman we were able to finally get that message across. That project is now being pursued by all the schools. If it hadn't been for the Codestone guys we wouldn't be where we are now. I can't stress enough how impressed my boss and myself were with Codestone."