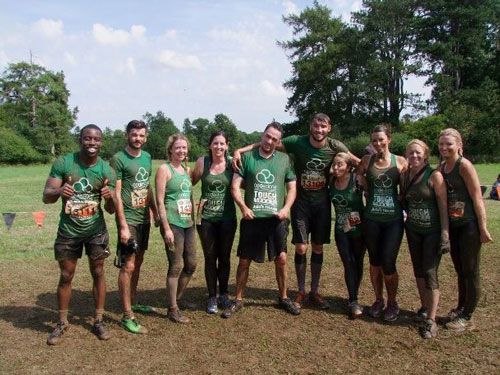 A team of work colleagues from Poole based IT company, Codestone completed the infamous Tough Mudder challenge at Cirencester Park, Gloucestershire on Saturday 22nd August in aid of Julia's House.
The challenge consisted of a twelve mile cross country mud run including twenty three arduous obstacles all culminating in the notorious "Electric shock therapy". The mixed team of four men and six women, who ran in sweltering temperatures completed the course in just over three and a half hours.
Internal Sales Protégé and former Gym instructor Joe Astley commented – "We had trained for the event but nothing can prepare you for the severity of some of the obstacles and the amount of mud. It was a great team building event and the fact that we were raising money for Julia's House was an incredible motivation"
In total over £1500 was raised and sponsorship is still coming in.