Codestone is so proud to have sponsored #TeamLikeAGirl who have just completed a fantastic Wadi Rum Ultra 2018 in extreme heat.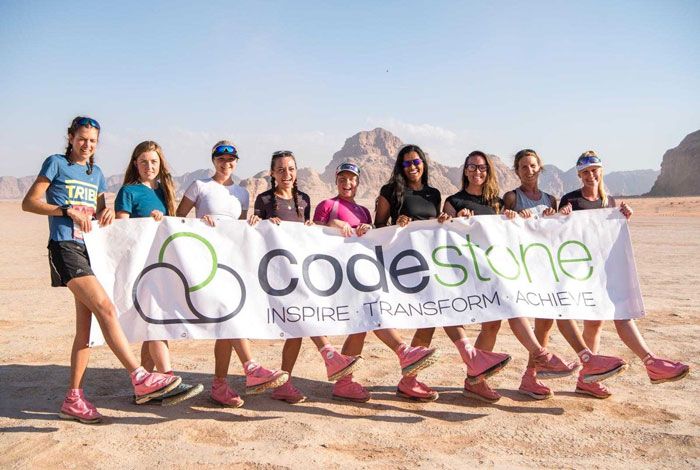 With temperatures reaching 40 degrees and facing a grueling 250km across difficult terrain – about 80% was running through soft sand dunes – this race is about endurance, perseverance and mental strength. And that is exactly what TLAG gave us.
The team received a special mention during the week from the organisers as "runners who had trained hard, prepped well and were consequently doing well each and every day. They showed real grit in what is a beautiful but unforgiving race"
Congratulations #TLAG and thank you for inspiring us.