Cloud computing provides a wealth of opportunities for businesses and organisations looking to improve efficiency and productivity. This is especially apparent when considering employees. Adopting a cloud platform can not only increase staff productivity, it can also significantly improve staff satisfaction and retention.
Deploying the IT infrastructure into the cloud and hiring a third-party to manage the IT systems removes the pressure on employees to worry about backing up servers, updating applications, servers or desktop machines, meaning that they can get on with the job of running the business and performing tasks that provide a return.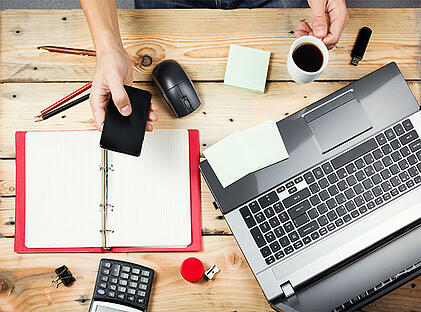 More Efficient IT
If a desktop machine fails it can be easily replaced as no applications or data are stored on the desktops, so a new machine or less expensive internet terminal can be easily deployed.
In fact, everyone in the organisation will use the same software thanks to cloud centralised application management. If a business is running SAP Business One or Exchange for example, every employee will be able to access the same version of the software and benefit from every upgrade that is applied.
Additionally, a company-wide upgrade can be performed from one single location rather than having to upgrade every piece of software on every local device, reducing user downtime and ensuring all users are using a single sanctioned version. Security can also be managed centrally, providing an additional layer of protection from outside threats.
With the services managed externally, users should also benefit from the inclusion of a support service – for example, the Codestone cloud package provides SystemSure – a 24×7 support package on the platform delivered from the UK helpdesk.
BYOD – The Future of IT
This centralised environment also enables BYOD (Bring Your Own Device) capabilities, allowing employees to use their own devices rather than costly corporate devices. As nothing is stored locally users can elect to use their own device access their corporate desktop without jeopardising corporate security policies.
This is the future of the office environment, with Gartner predicting that 70% of mobile professionals will conduct their work on personal smart devices by 2018.
As the user's bespoke desktop is also located in the cloud, personalised desktops can be accessed anywhere and from any browser enabled device such as a PC, thin client or iPad/iPhone. Users can also switch between devices in mid-session and the whole desktop will instantly migrate to the new device without any loss of data or without the need to close down the desktop and then re-open again.
Mobile workforce
As you can see, cloud computing opens up a whole new way of working enabling employees to work from any location. This is extremely useful if they are off site visiting customers, in meetings or presentations, or travelling abroad.
It also means that there are no lost working hours as a result from server outages or faulty PCs. Additionally, if employees are affected by extreme weather conditions, such as heavy snow or flooding, the business will not grind to a halt as they will be able to work from home.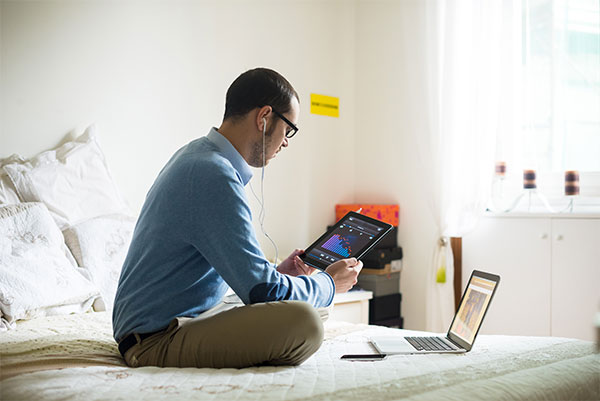 Improve staff productivity
Staff in the modern labour market expect, or at least hope for an employer that can offer this type of flexible working arrangement. Being able to offer this could improve the ability to retain staff and also obtain new high quality employees as it opens up a whole new way of looking at the working environment.
Some organisations are already realising that staff don't necessarily have to be in the same building to work for an organisation, let alone country, and employees are also beginning to adopt this idea when looking for future employment.
Cloud computing is the future of the working office and something that needs to be considered to keep staff happy and to improve productivity.