Consumerism in the modern age dictates that businesses need to have an eCommerce solution in place to stay competitive and satisfy the demands of customers. Although most businesses have been adept at implementing solutions, if they fail to integrate their online stores with other business functions, such as inventory control, order fulfilment and accounting, challenges can arise when customer orders hit back-office operations and trigger out-of-stocks, backlogs and duplicate entries.
SAP Business One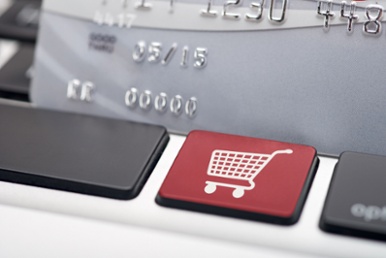 , an all-in-one business management tool, can fulfil this integration as its eCommerce functionality allows businesses to either create a bespoke eCommerce website with its built-in tools or, with the addition of Orbis Software's TaskCentre, integrate seamlessly with Magento. This functionality enables businesses to grow, lower overhead costs, as well as enhance customer satisfaction.
Magento & SAP Business One
With Magento being one of the leading eCommerce platforms available, the ability to integrate with SAP Business One is pivotal. The TaskCentre Magento integration solution automates the flow of information between Magento and SAP Business One. Without it, users would have to extract the data from Magento and rekey that information into SAP Business One, and vice versa. This takes time, is error prone and is an unnecessary cost.
The combination of the three products, however, provides businesses with a single interface for managing Customer Relationship Management, Finance & Accounting, Order Management, Stock Control, Supplier Relationship Management and Warehouse Management.
The integration of all business functions means that there is no duplication of effort. Products are inputted once and can then be synchronised across Magento stores worldwide and through other channels like Amazon Marketplace, eBay and Rakuten. It also takes the headache out of reconciling transactions across multiple stores and regions as well as streamlining tax and duty calculations, thanks to SAP Business One's native support for multiple currencies.
SAP Business One eCommerce Tools
If no eCommerce solution already exists then SAP Business One's internal tools enable businesses to create a bespoke online store. This can be fully integrated with back-end inventory management and order fulfilment processes, which enables businesses to confidently sell online, accurately track inventory, and deliver the right products to customers on time.
SAP Business One can create graphical online catalogues and shopping carts so customers and partners can easily browse and buy products on the internet. It includes a full set of design tools for creating a Web page that best reflects the business and attracts new and returning customers.
SAP Business One also enables up-selling and cross-selling, making it possible to promote products. For example, recommending suggestions for complementary products by showing customers what other buyers with similar interests have purchased. In addition, the item detail in the online catalogue can display information about other items a customer might want to buy along with the item he or she is currently viewing.
Once a customer places an order, it is stored in the database of SAP Business One and an order document is generated. An order confirmation e-mail is then automatically sent to the customer. Within the eCommerce interface, tax information can be managed and payment options set up, as well as shipping and handling calculation formulas created based on criteria such as weight and size.